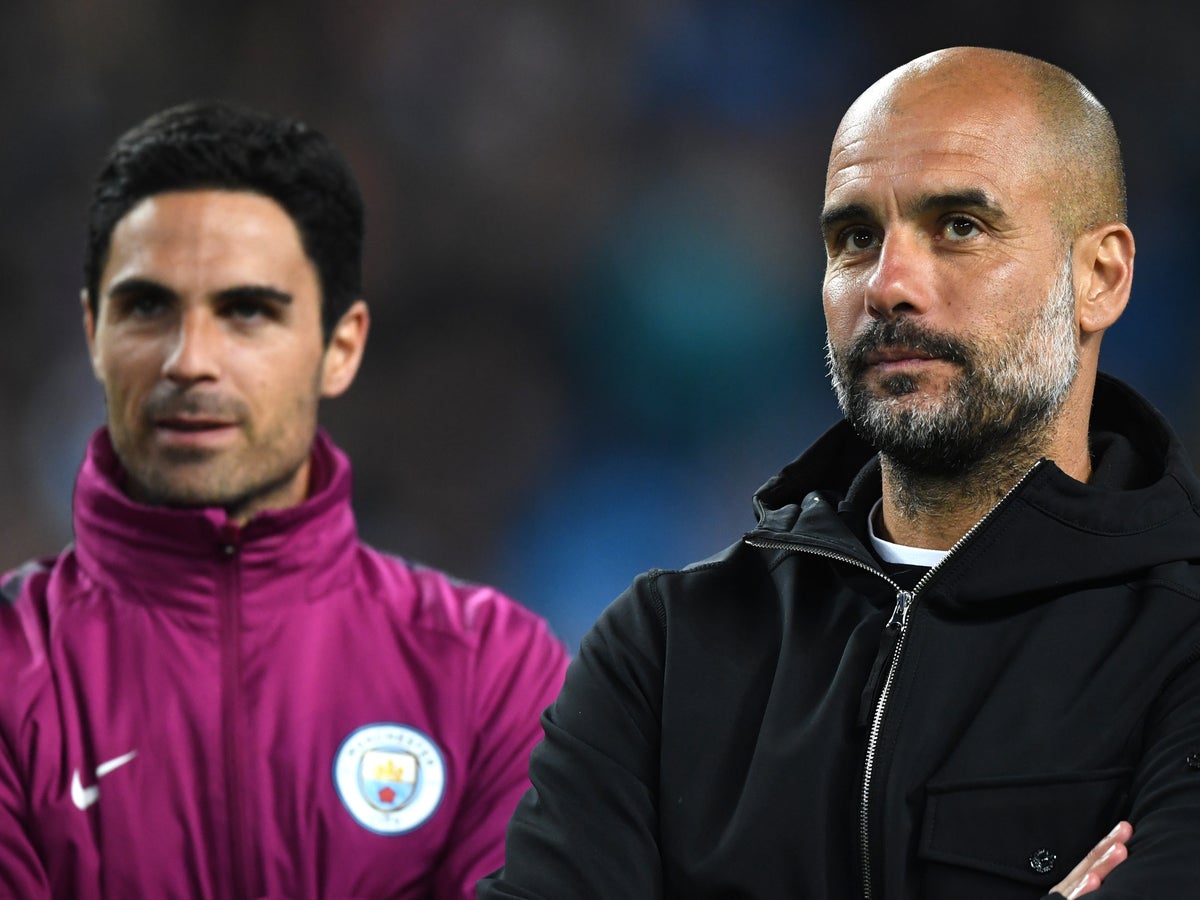 Pep Guardiola has recalled the moment he knew Mikel Arteta would thrive as a manager during the early stages of his reign at Manchester City.
The Arsenal boss learned his trade under the former Barcelona tactician, providing knowledge of the English came from his time as a player in the Premier League.
And Guardiola has detailed how Arteta specifically helped him to form a gameplan after moving to the Etihad.
"I remember the first game we play against Sunderland," Guardiola says. "We play against David Moyes.
"He [Arteta] said: 'I know him well, he was at Everton, he does this and that.'
"After 15 minutes, half an hour, I said, 'Yeah, this is the guy to help me to anticipate'."
Guardiola is preparing to face Arteta in the FA Cup fourth round, with both sides also battling it out for the title.
And despite his role as a mentor, Guardiola has dismissed his influence on the Gunners' meteoric rise.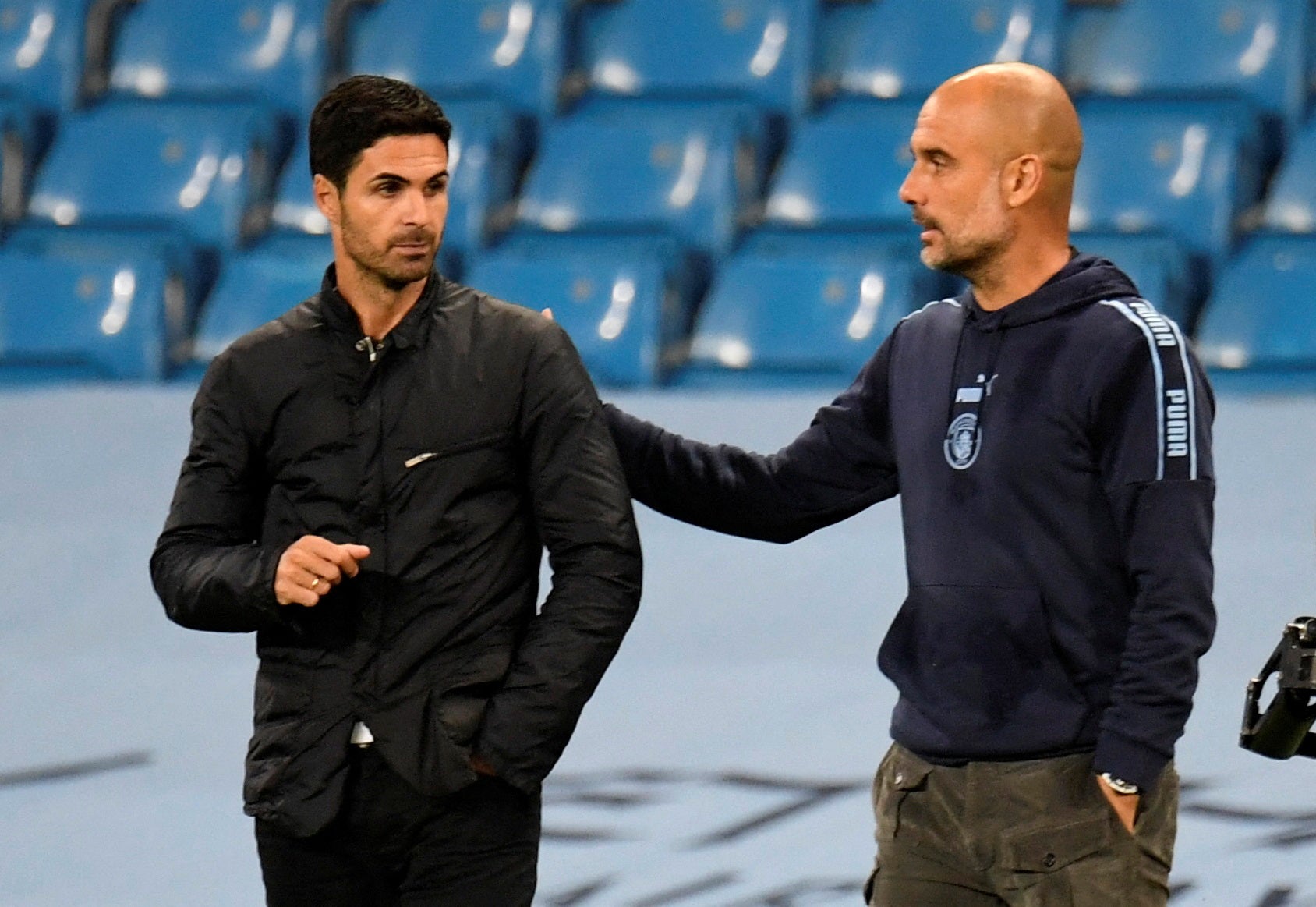 "What I see in Arsenal belongs to Mikel and his people," said Guardiola. "I would like to say 'Yeah, what they do is because I teach him'. Bulls**t.
"I am 52 years old. I've been in Arsenal for one day, when they allowed us to train to win the Champions League against [Manchester] United [in 2011]. That's the only time I've been in the Arsenal training centre. Sorry United!
"They play with wingers higher than the midfielders like us - yeah. But all the methodology, the process, with the character, the mentality, the set pieces, a thousand million things - that belongs to them."
Click here to subscribe to The Independent's Sport YouTube channel for all the latest sports videos.