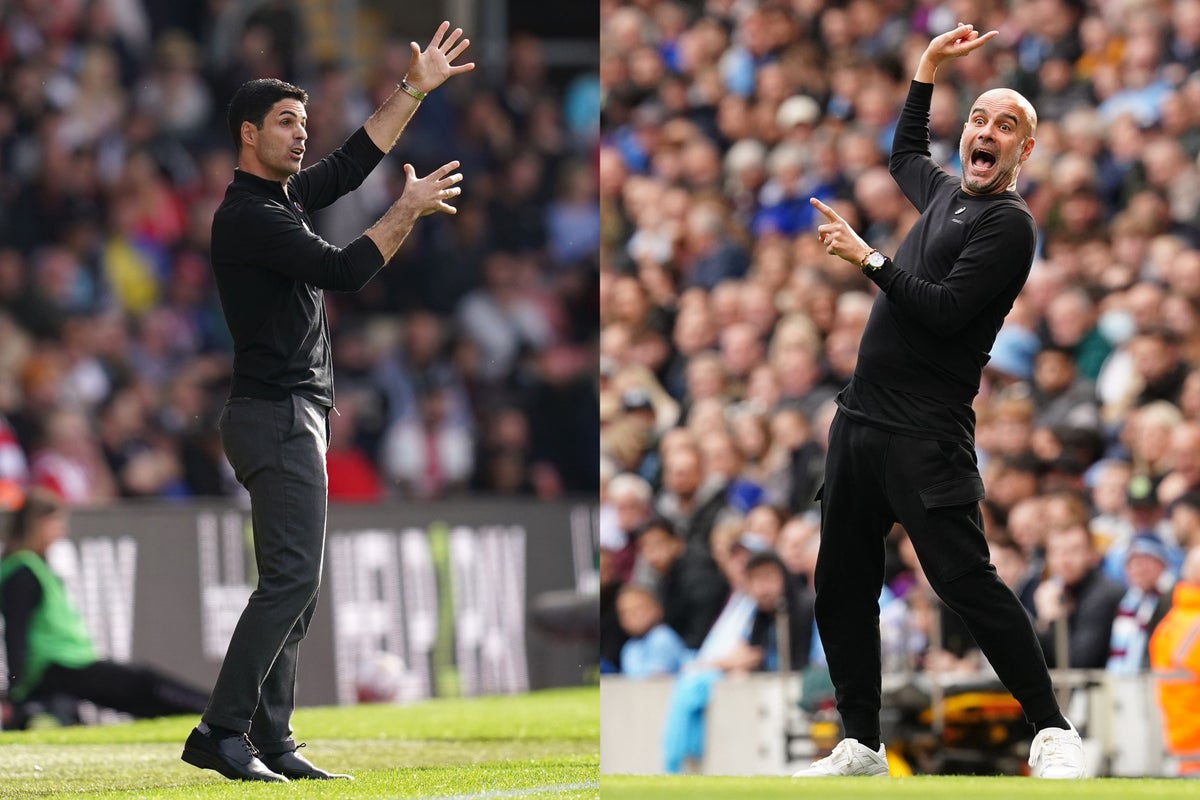 Pep Guardiola said he had to let Mikel Arteta leave Manchester City to manage Arsenal because he could not stand in the way of his friend and former assistant's dreams.
The former allies meet in the FA Cup on Friday with Arteta five points ahead of Guardiola in the Premier League and with the older man calling the London club the best team in the country.
And Guardiola said that he knew Arsenal had a place in Arteta's heart when he did not celebrate the goals City scored against the club he supported.
He explained: "Everyone has dreams and I know he went to his club, the team he dreams of. He is a supporter of Arsenal, from the fact he played there and loves the club. When we score a lot of goals here, always he jump up and celebrate, except against one team, then I jump and he was just sitting there.
"It was Arsenal and I say: 'That guy likes Arsenal.' I am not the person to stay you have to stay here, you have a contract. You have to fly. Life is too short."
Guardiola believes Arteta would have succeeded him as City manager by now if he had not chosen to remain at the Etihad Stadium.
He added: "I am pretty sure if I would leave before he would be here and he would be the best. But I extend the contract, I am sorry."
Guardiola insisted he did not regret selling Oleksandr Zinchenko and Gabriel Jesus to Arsenal last summer, deals which could help the Gunners replace his side as champions.
"Oleks and Gabriel have been amazing with us," he said. "I have incredible respect as persons first and players. Of course we want to beat them first but I am more than delighted for them. It is going well for them: congratulations."