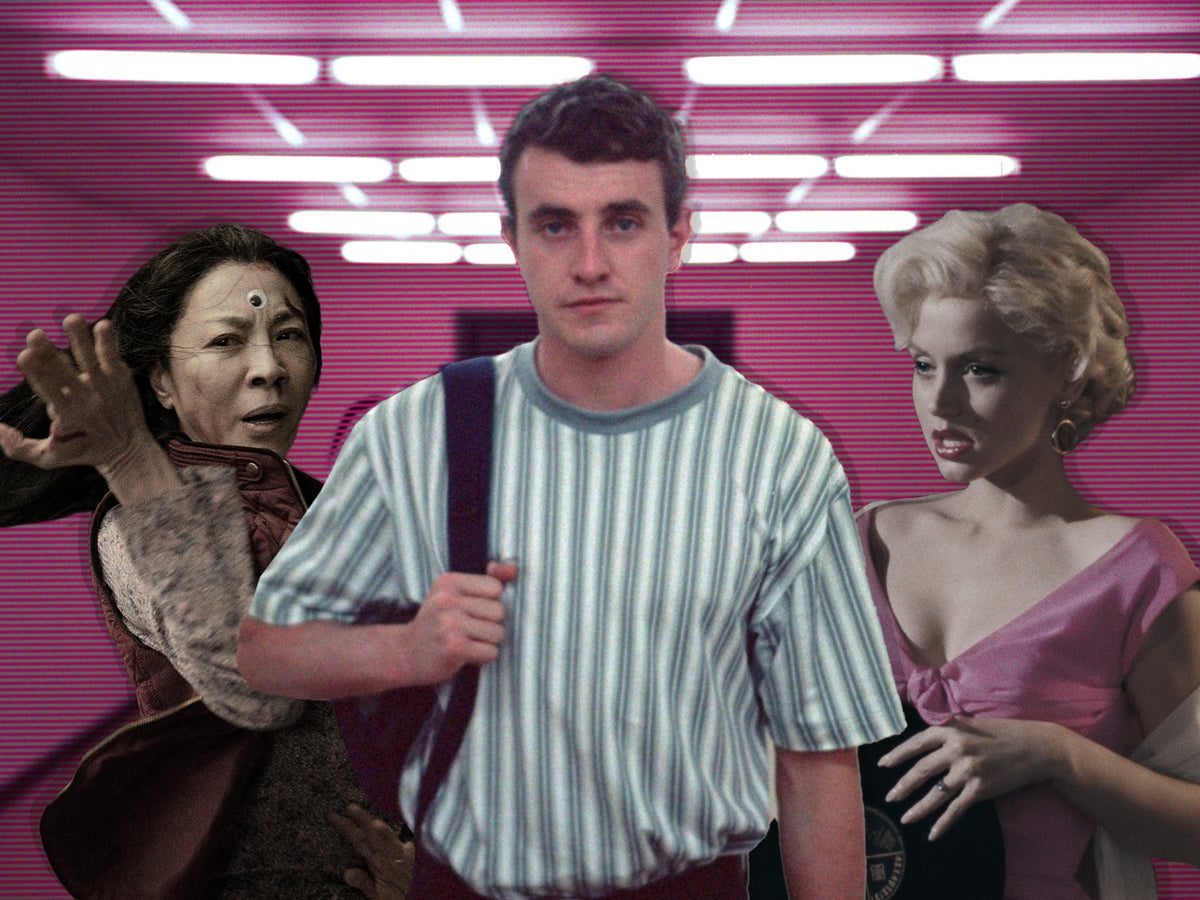 Paul Mescal's ascent to Oscar glory should be studied. Emulating the career paths of, say, Leonardo DiCaprio and, more recently, Timothée Chalamet, the 26-year-old Irish actor skirted inevitable superhero parts in the wake of his star-making turn in Normal People and signed on to an emotional indie from a first-time director. That movie, Charlotte Wells's haunting father-daughter drama Aftersun, has now earned him a Best Actor nod – a reward for the laser-focused thoughtfulness that has gone into his trajectory so far.
Mescal probably won't win the Oscar next month – Elvis's Austin Butler and The Banshees of Inisherin's Colin Farrell seem more likely – but he is the internet's golden boy right now, his nod one of the most pleasant takeaways from a surprisingly strong list of Oscar nominations announced today.
As was expected, the shaggy sci-fi epic Everything Everywhere All at Once received the lion's share of nominations, racking up a total of 11 overall. But there were also real shocks: who would have thought Netflix would have so much success with their quietly simmering yet largely under-the-radar First World War movie All Quiet on the Western Front? How did Angela Bassett become Marvel's first ever Oscar nominee – for Black Panther: Wakanda Forever – long after everyone gave up begging the Academy to recognise the MCU? How did the grim Marilyn Monroe biopic Blonde draw such risible reviews upon release, yet still get star Ana de Armas a Best Actress nod?
It all spoke to a wider trend in this year's nominations, though: actual newness. Missing from the line-up are the awards veterans, the Academy favourites whose work tends to hoover up acclaim whether it's warranted or not. Not nominated were Empire of Light's Olivia Colman, Babylon's Margot Robbie and A Man Named Otto's Tom Hanks. But did they really need to be? Viola Davis was fantastic in The Woman King and wouldn't have been amiss in the Best Actress category, but isn't it far more exciting to see Andrea Riseborough – one of those great, regularly unsung British character actors – take her spot? Especially in a shock nod based on a few weeks of furious campaigning by her A-list pals.
There are, naturally, ways to go. Aftersun and Women Talking warranted wider showings – particularly Charlotte Wells and Sarah Polley in the ultimately all-male Best Director category – while the absence of Till's Danielle Deadwyler in Best Actress and Top Gun: Maverick's Tom Cruise in Best Actor is perplexing. But look at the great line-up of firsts here. You've got actual young people like Mescal, De Armas, Butler, Inisherin's Barry Keoghan and Everything Everywhere's Stephanie Hsu. Brilliant character actors such as Riseborough, Causeway's Brian Tyree Henry and The Whale's Hong Chau. Inexplicable first-time nominees like Colin Farrell (Inisherin), Bill Nighy (Living), Jamie Lee Curtis and Michelle Yeoh (both of Everything Everywhere). And then the comeback stories: The Whale's Brendan Fraser; Everything Everywhere's Ke Huy Quan, a child actor from The Goonies and Indiana Jones and the Temple of Doom (Short Round!) whose career cruelly sputtered just as he hit adolescence.
Award shows are at their best when the winners don't see it coming. Yeoh, collecting her Golden Globe for Best Actress in a Musical/Comedy earlier this month, talked about "the opportunities [starting] to get smaller" as she aged in Hollywood. Jennifer Coolidge, on the same night, celebrated her win for the TV series The White Lotus by discussing how her "big dreams [got] fizzled by life". This kind of win – a recent trend, it seems – produces sincere, unstudied speeches and instant virality. And by shining a spotlight on people who seemed to have been forgotten or overlooked by Hollywood – or are just starting out – the Oscars feel actually exciting again.
Find the full list of Oscar 2023 nominations here – and follow along with live updates here