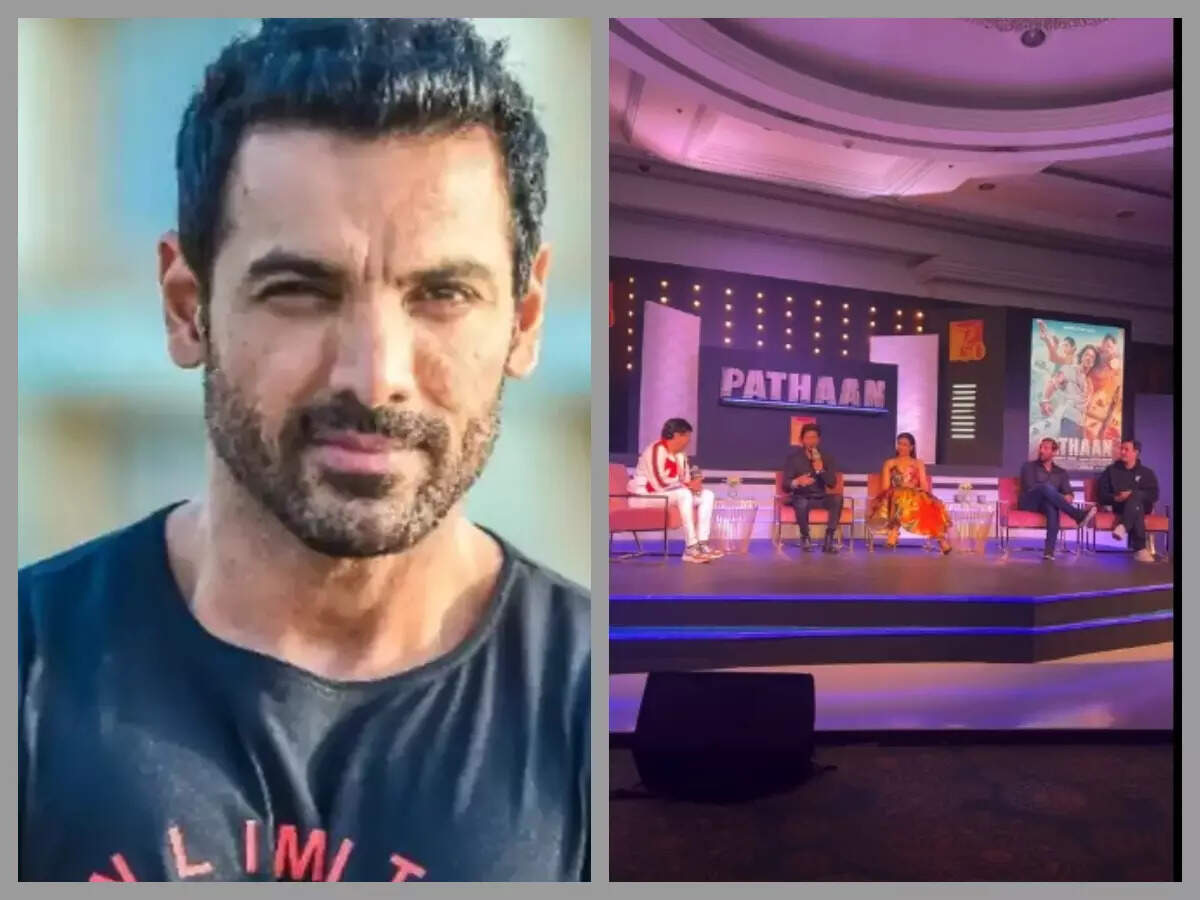 John Abraham showered praise on Shah Rukh Khan and Deepika Padukone at the media event of his latest release, 'Pathaan'.
When asked about his experience of coming on board for the film and working with SRK and Deepika, John said that he believes Shah Rukh is no more an actor and that he is an emotion in this country. The actor also went on to add that the entire nation was waiting for SRK from the past four years and as expected he looks very good.
Elaborating further, John added that he used to think he is the action hero. However, now he has to agree that Shah Rukh Khan is the number one action hero. He said he was surprised why SRK didn't become an action star earlier. He recalled saying to to Shah Rukh, "You are the national treasure of the country. I can't hit you."
For Deepika Padukone, John stated that he has worked with the actress before and that she is a wonderful person. The 'Dhoom' star also called SRK and Deepika the most beautiful man and the most beautiful woman in the song, 'Besharam Rang'.
Before its mega release on January 25, Pathaan didn't go for the usual hectic promotional events. Director Siddharth Anand had made it clear all the promotional activities will only take place after the film's release. This is the first ever 'Pathaan' media event.