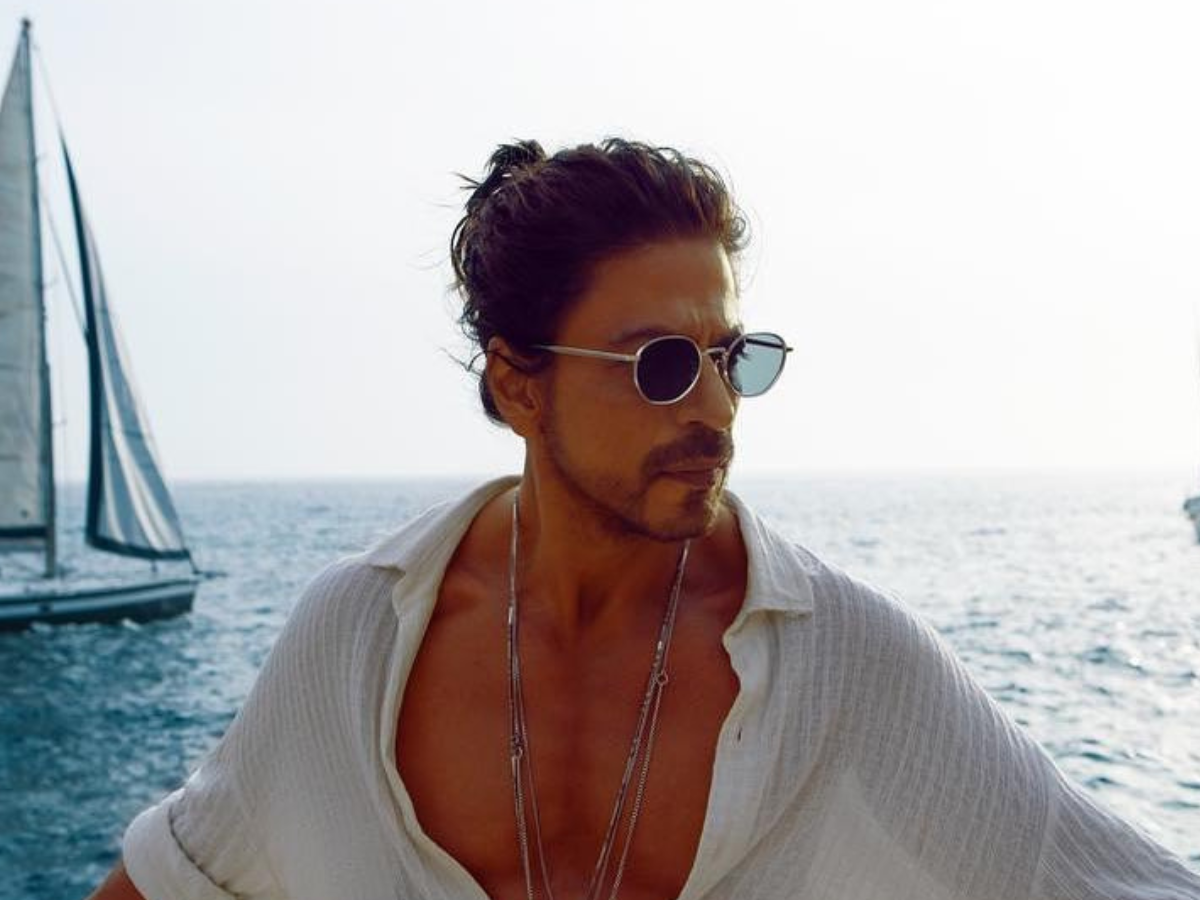 While SRK is busy meeting his fans who are showering him with appreciation for Pathaan's success, he met his youngest critic, most probably, recently.
A video shared by Abhishek Kumar on Twitter caught Shah Rukh Khan's attention, who is currently basking in the success of his movie Pathaan. In the video we can see a toddler having a sweet conversation about Pathaan.
The conversation, as is seen in the video, is as follows:
"Which movie did you watch?"
"Pathaan"
"Did you like it?"
"No"
"Oh oh!! Have to work harder now. Back to the drawing board. Can't let the younger audience be disappointed. Desh ke youth ka sawaal hai. PS: Try DDLJ on her please….maybe she is the romantic types….kids u never know!," SRK wrote retweeting the video which has been viewed 2.8 million times so far.
"Because there is too much action in your movie, maybe that child didn't understand it," writes one Twitter user, "Oh! My heart melts .. he's such a charmer!," writes another.
Shah Rukh Khan starrer Pathaan, an action thriller movie, was released on January 25, 2023. The movie has been directed by Siddharth Anand and produced by Aditya Chopra of Yash Raj Films and also stars Deepika Padukone, John Abraham and Dimple Kapadia.
Pathaan has received immense support and love from fans including the likes of Trinamool Congress (TMC) leader Derek O'Brien. The TMC leader mentioned the movie in the Rajya Sabha on Tuesday and said it carries a beautiful message.
"Well done Siddharth Anand (director).... Well done India's biggest global ambassadors. Well done those of you who made Pathaan. What we could not do, Shah Rukh Khan, Dimple Kapadia and John Abraham have shown this country. We learnt from them.... Do not mess with India's biggest global ambassadors. You asked them to boycott Bollywood, they showed you one film with a beautiful message," he said.
Pathaan faced controversies before its release. It broke records in box office just within days of its release.