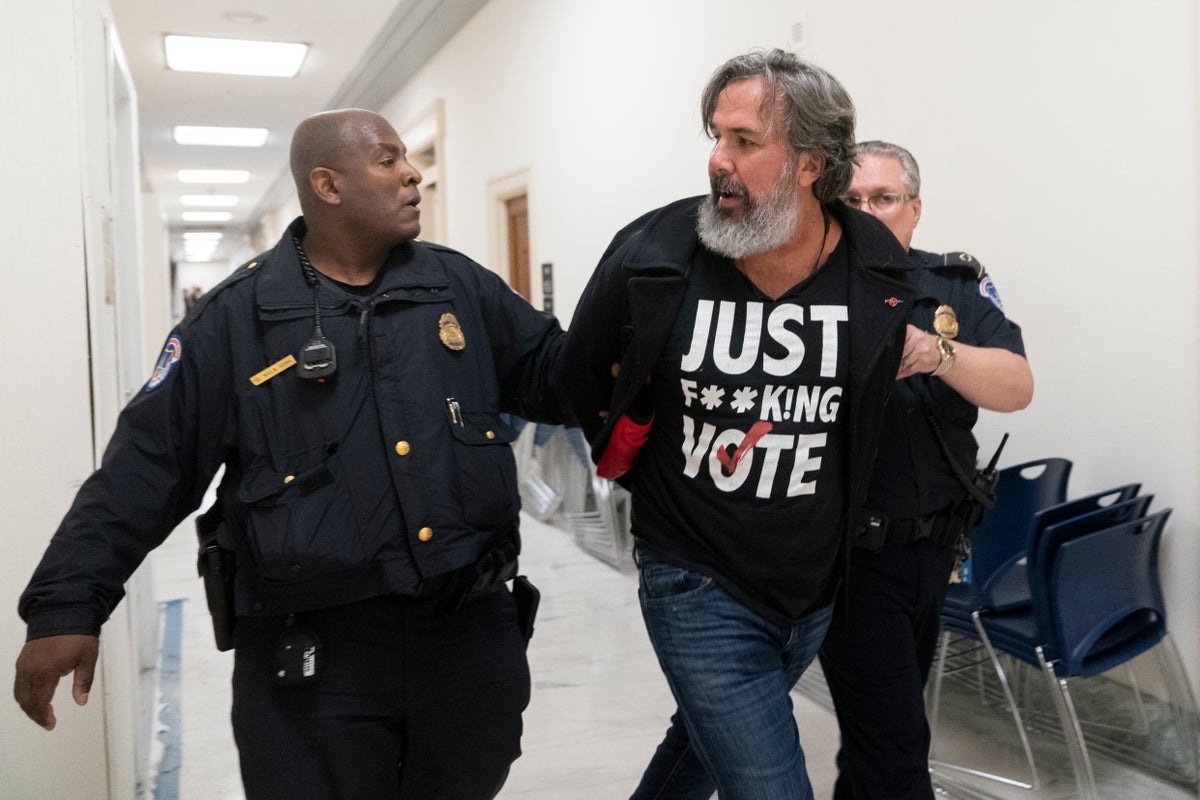 The father of a Parkland shooting victim who was violently arrested at US Capitol has called for a national education strike in response to the Nashville shooting.
Manuel Oliver, whose 17-year-old son Joaquin was fatally shot in the Parkland High School Shooting, has called for "extreme measures" to prevent further gun violence in the US.
"I want to go in a more challenging, disruptive direction. I think we have been very polite," he told ABC News.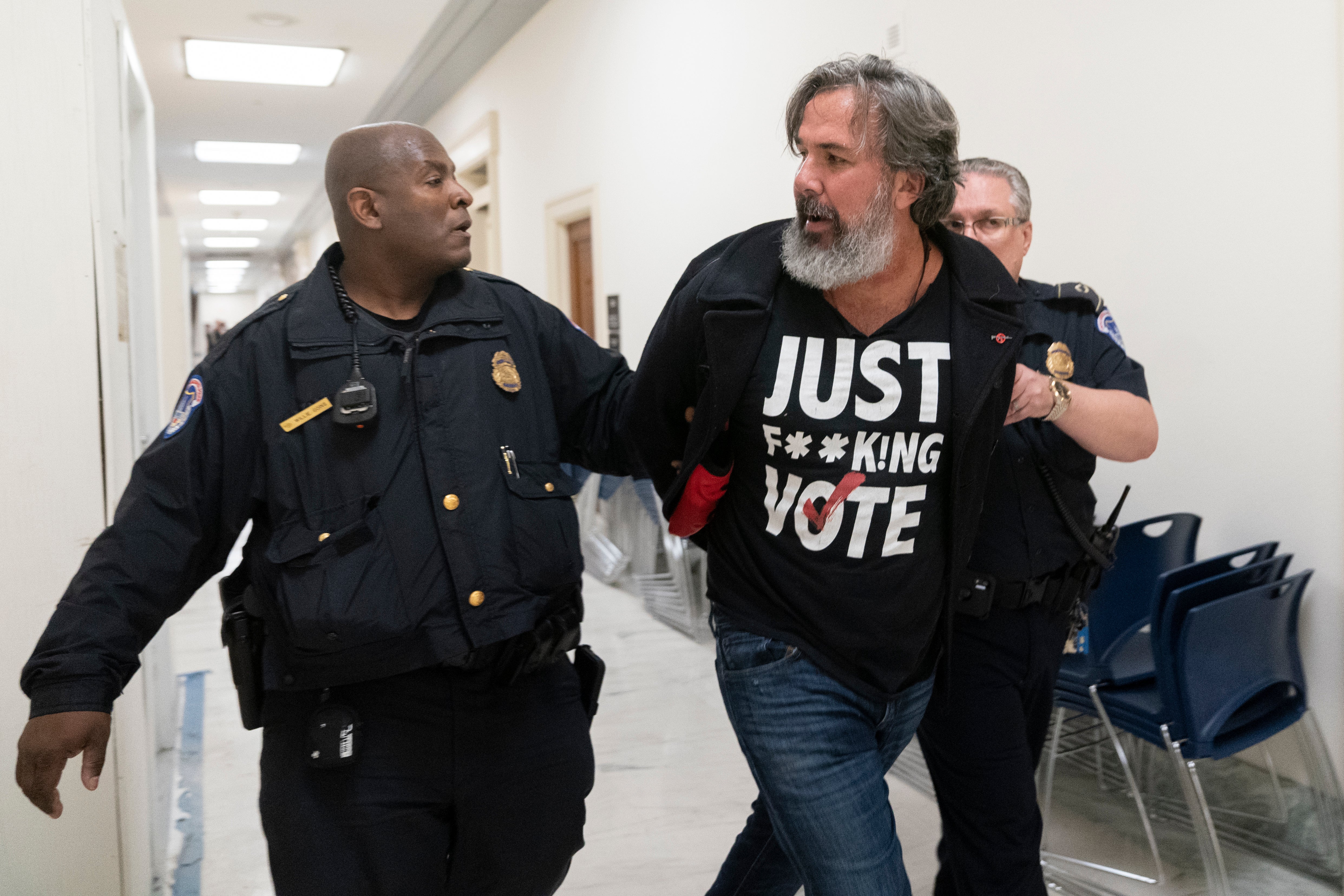 "My tolerance after losing my son has been handled in the best possible way, but this is like too much.
"I keep looking at this inaction from our representatives, and only action when someone like me - and there are thousands like me - decide to disrupt and to raise our voices over our loved ones, then they do something, then they arrest me, other than that they won't do anything.
"So, we have to take extreme measures, for this. We are calling for a national education strike at all levels of education, and I hope that we can achieve these kind of movements out there sooner rather than later."
Mr Oliver's teenage son was one of 17 people killed during the mass shooting at Marjory Stoneman Douglas High School in 2018.
Mr Oliver and his wife Patricia Oliver were attending a hearing of the House Judiciary Committee titled "ATF's Assault on the Second Amendment: When is Enough Enough?" when they both shouted at Rep Pat Fallon, the committee chair.
Mr Fallon ordered both Mr and Ms Oliver removed from the hearing room. Shortly thereafter, Mr Oliver was pinned to the ground by Capitol police in a hallway and arrested.
He was asked during his appearance on ABC News if he had seen any changes in the US following his son's death.
"I see no difference. I see the narrative at this point will be around the fact the shooter is transgender, there is always something to go in the other direction of where the root of the problem is," he said.
"It is the access to guns, we keep saying it, we keep showing it and presenting it, life after life. Joaquin was shot 240 victims ago.
"I think what it takes is extreme measures, pressure, things that sound crazy but they are not. The only crazy thing here is that someone can get into a school holding legally purchased war weapons and kill innocent people, that is the crazy part of the story and whatever we do will never reach that amount of crazy."
And he added: "Let's do stuff that challenges our representatives so that they can make the right decision."