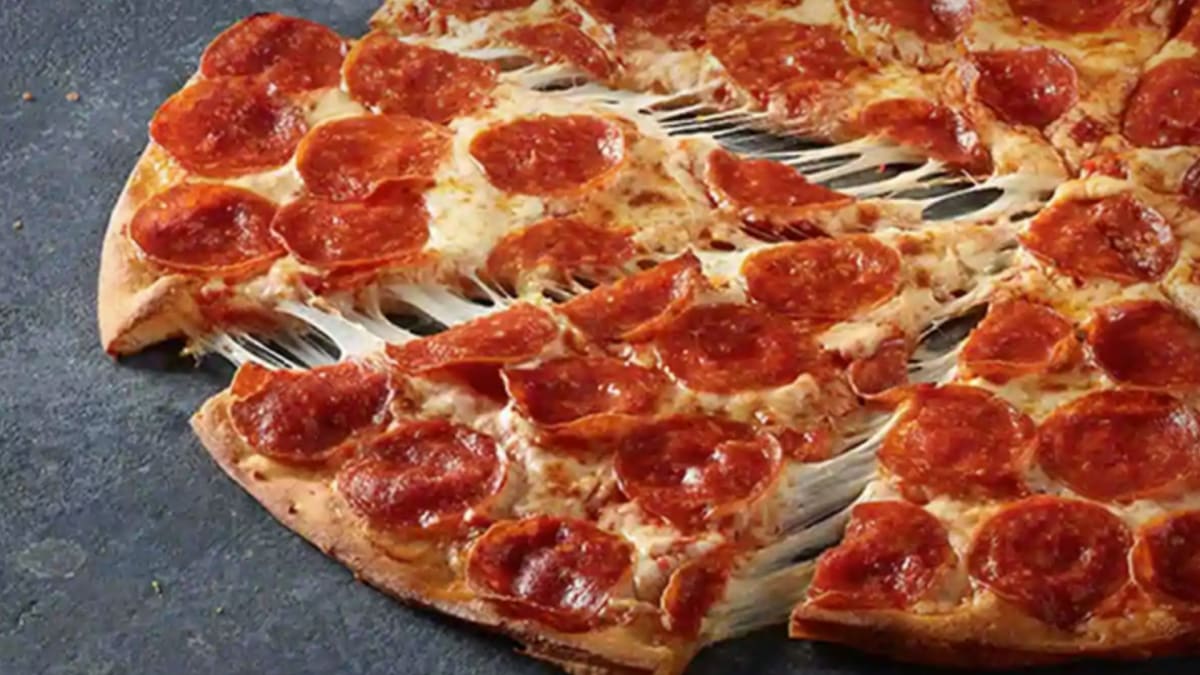 The pizza business continues to be hot and fierce as always. Papa John's has been building its pizza business since 1984, but much of that progress seemed to go to pieces when the founder was involved in a racially-tinged scandal in 2017, and the business took a nosedive. Papa John's board of directors subsequently replaced the founder as the CEO of the pizza chain in hopes to begin to make amends. 
While Papa John's was taking its hits, Domino's Pizza was building its brand by offering special deals, working on its app, adding more locations and making the company more efficient.
Patrick Doyle, who was Domino's CEO, was the driving force for better pizza and better experience for Domino's customers. While Domino's business was growing, Papa John's lost out on being the official pizza of the NFL, being replaced by Yum! Brands' Pizza Hut (YUM).
Pizza Hut has the most pizza locations in the United States at 6,623 followed by Domino's (DPZ) with 6,571, Little Caesars with 4,173 locations and then Papa John's (PZZA) with 3,358 locations, as of December 2022. Each pizza chain is vying for a bigger slice of the pie by making changes to increase market share.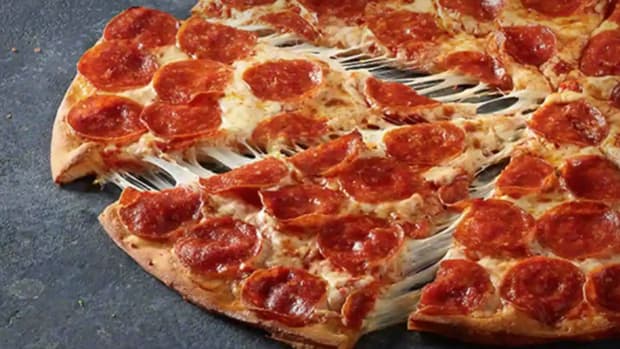 Papa John's Mirrors Domino's Value Deal
Domino's Pizza has attracted customers with its mix and match value combo, with a current price point of $6.99 each. Domino's Pizza customers can make their own combo of pizza, breads, chicken, pasta, sandwiches, salads and desserts. Allowing families to make pizza night more of a 'meal.' 
Papa John's must have heard how great Domino's deal was, because it started its own 'Papa Pairings' where customers can get two or more menu items for $6.99 each. The Papa Pairings include a mix of pizza, bread, cheese sticks, Papadias, chicken and desserts. The new offering platforms are showing customers are mixing up their orders 15%-20% of the time. 
"We believe this platform will become a permanent menu fixture for Papa John's that could help drive consistent traffic and check growth for the brand, mirroring the results at Domino's for over a decade," BTIG said. 
BTIG is a financial services company based out of San Francisco, that provides investment banking and brokerage services.
"We believe the diversity of the menu with new innovation should support these elevated volumes relative to pre-pandemic as Stuffed Crust, Papa Pairings, Papa Bowls, NY Style Pizza and a handful of other Papadias were not on the menu in 2019," BTIG continued.
Papa Johns is expecting its highest sales volume ever for 2022, despite having a down third quarter. Papa John's had previously had 12 quarters of growth that started during the pandemic. Same-store sales growth for the top pizza chains include Papa John's 3rd Quarter, -1% ; Pizza Hut 3rd Quarter +1% ; and Dominos 3rd Quarter +2%. 
Papa Johns, Dominos and Pizza Hut have Unlikely Competition
During the pandemic, pizza proved to be pandemic proof, as people stuck at home and ordering pizza was the perfect solution. Other restaurants pivoted to make it through the pandemic and started delivering food, which has not been part of the business model for sit down restaurants and other fast-food chains. 
Along with more restaurants doing delivery, ghost kitchens have stayed beyond the pandemic. Ghost kitchens are when a restaurant not in an area is being served through a restaurant partner. For example, Red Robin is serving up Donatos Pizza, giving customers even more options when choosing what to have for dinner. 
The pizza industry has also weathered the storm of current economic issues, thus far. The typical Papa John's customer is ordering from value deals, rather than just add-ons, BTIG reported. 
"Although the third quarter is typically the slowest period for pizza delivery, this year was especially challenging as the demand for travel was amplified coming out of the pandemic. In addition, commodity and labor costs reached all-time highs, impacting profit. These are all short-term challenges that we navigated well and I am pleased to say we are off to a solid start in the fourth quarter." says Papa John's CEO Rob Lynch.