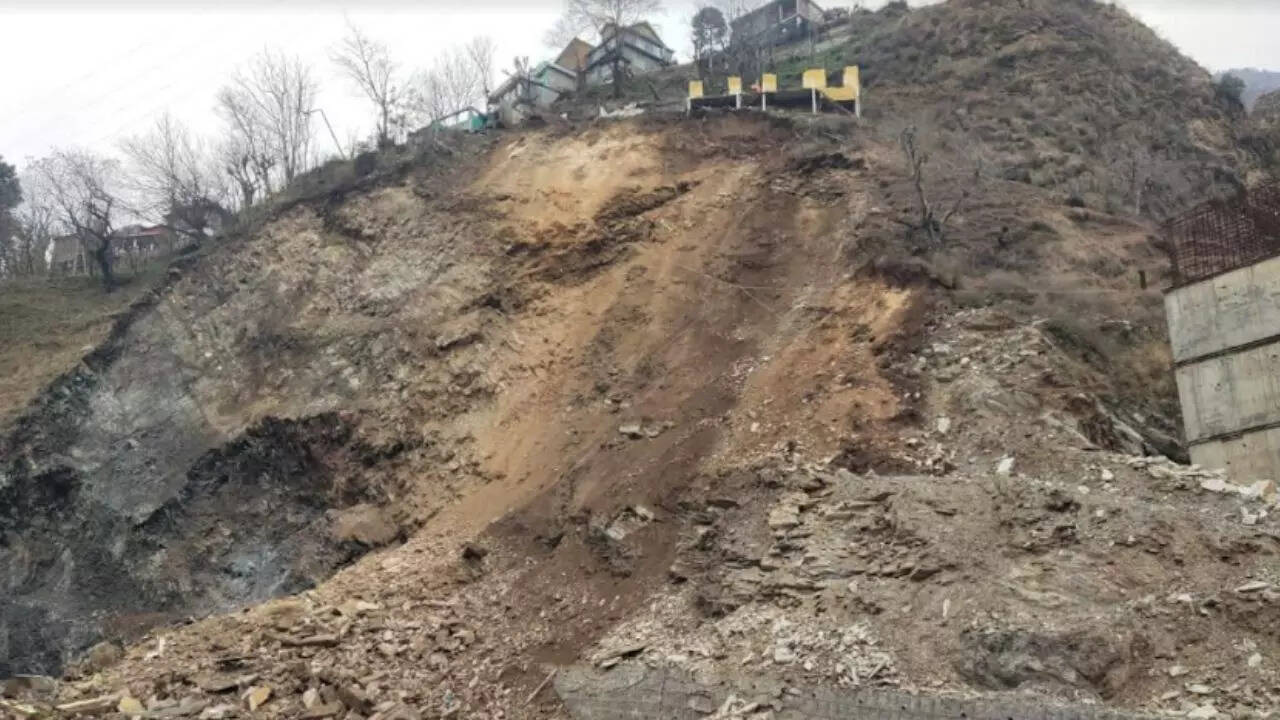 JAMMU: The district administration of Ramban has shifted 4-5 families from a hilly hamlet Sujmatna in Ramsoo to a safer location after their residential houses became vulnerable to a possible landslide.
According to reports, the land subsidence was triggered due to recent rainfalls in last January and also due to widening work on the National Highway (NH).
"4-5 families whose residential structures came under the danger zone (slide area on hillock) have now been shifted to a Lodgement Centre in Ramsoo established at a government school, they said.
A district official on promised anonymity said, "The district administration officials alongwith experts from National Highway Authorities have visited the the Sujmatna hamlet and apprehending that fresh rains may trigger a bigger landslide so the 4-5 families were asked to shift to safer place - the lodging facility of set up by the authorities."
"This area is hilly and as the ascent/gradient of the hill is steep which makes it more prone to landslides, he said adding "If it rains again the sliding will again start and there will be a possibility that it may then endanger some other houses on the hillock."
However locals alleged that widening of the national highway is resulting in more damages to the already withered hills in the region.
One Dayal Singh of Udhapur claimed that the widening of Jammu-Srinagar highway has brought development and miseries both. He said many have lost employment as many teapoints/ traditional dhabas (eateries) have vanished amid the dust of highway while it also has left the loose mountains to spit nonstop slides even after a small rain.
Singh recalled from the past when it was two-laned highway and said, "many have highway employment - they work on Dhabhas and some have small vehicle workshops etc but now everyone is eating up dust, only nothing else".
It is pertinent to mention here that Navi Basti - a small village in Thathri of Doda district recently was in news after it witnessed land sinking which triggered cracks in some 19 residential and other structures there including a mosque and a Madrassa.