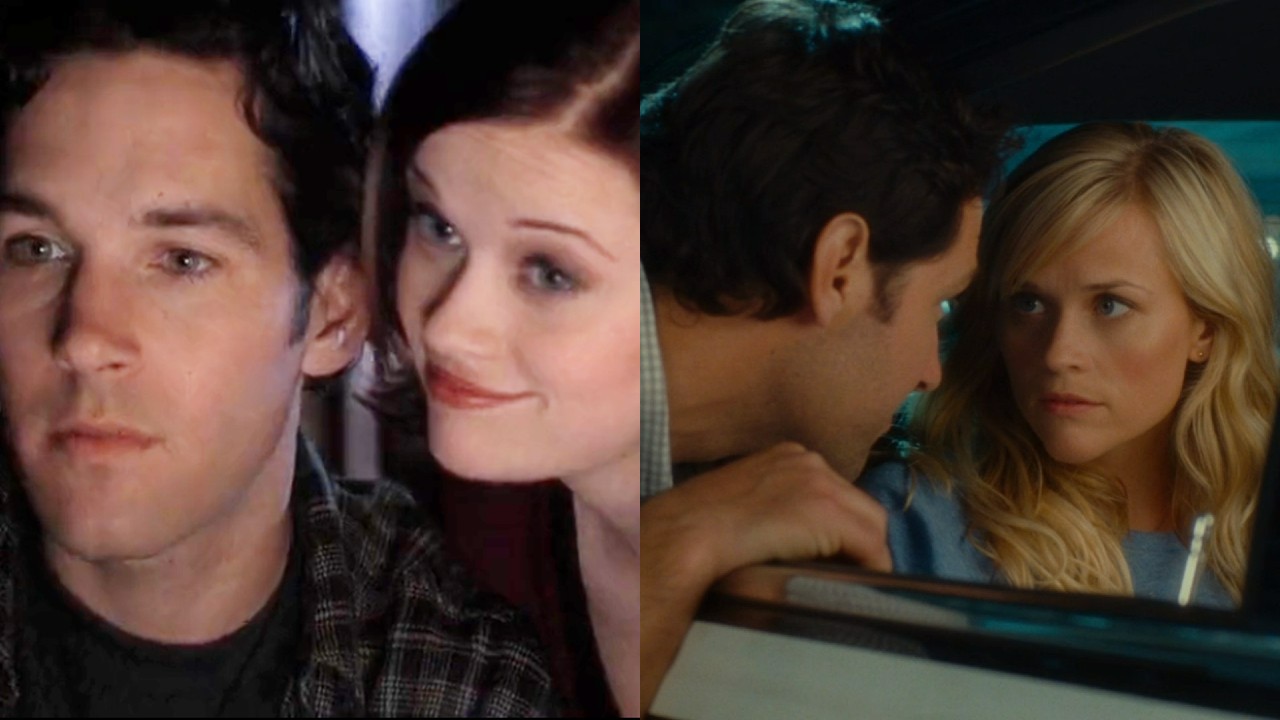 Some great movie pairings are always exciting to watch, such as Sandra Bullock and Keanu Reeves, Meg Ryan and Tom Hanks, and Drew Barrymore and Adam Sandler. Reese Witherspoon and Paul Rudd also fall into this category. Their romantic comedies, Overnight Delivery and How Do You Know, showcase their impeccable on-screen chemistry. 
Overnight Delivery is one of those movies that used to constantly play on cable. Because of this, I saw it many times as I grew up and developed a fondness for it. How Do You Know is one of those movies that just didn't make much of a wave, despite its great cast.
The films were shot 13 years apart, so how do they compare, especially when considering the evolution of the lead actors? Does nostalgia make Overnight Delivery the better film? Or do acting growth and maturity make How Do You Know a better romantic movie? Let's see.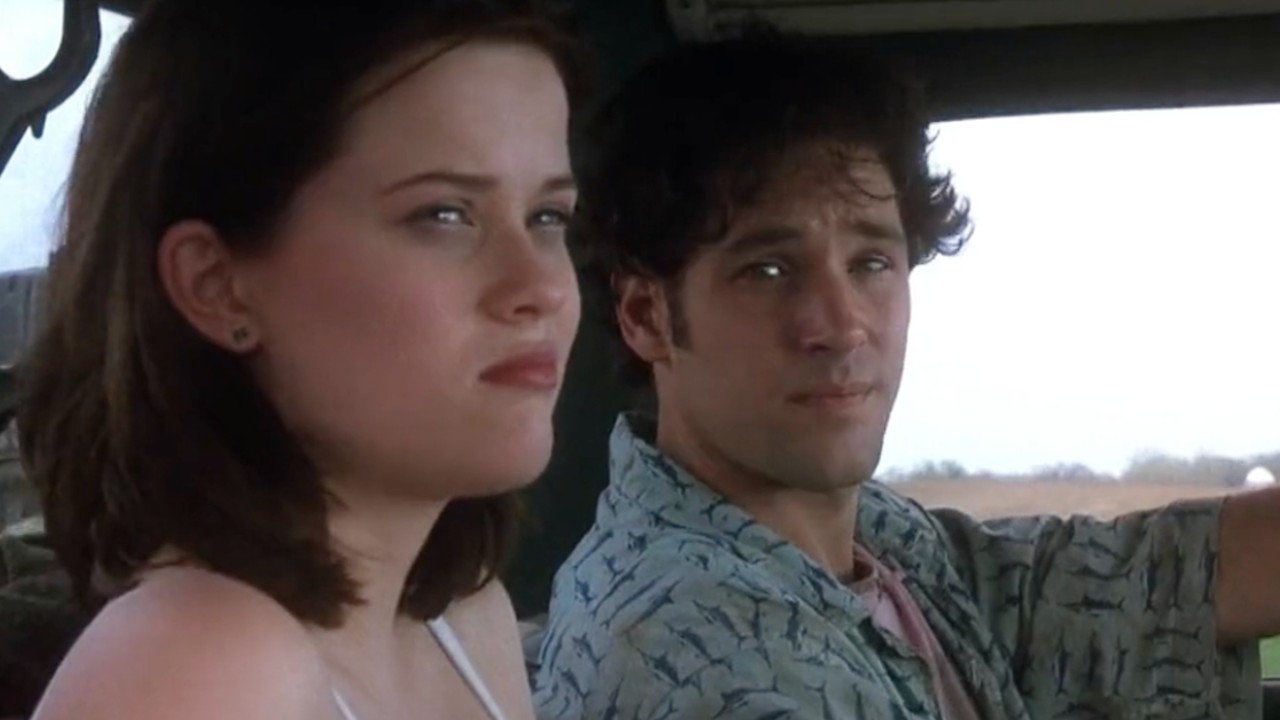 The Plots Of The Movies
The plots of these films are quite different, so which one works better as a romantic movie?
Overnight Delivery's Plot
Wyatt Trips (Paul Rudd) believes his girlfriend is cheating on him, so Ivy (Reese Witherspoon) helps him get revenge by pretending they had sex. He mails off a condom full of spit, a mean note, and compromising photos of them. Later, he finds out that she isn't cheating and tries to stop the delivery of the package. Overnight Delivery's plot is unique but not realistic. This fits with the goofy, over-the-top nature of this movie. It's definitely not one of the best road trip movies, but it works.
How Do You Know's Plot
How Do You Know follows Lisa (Reese Witherspoon) and George (Paul Rudd) as they're both facing major life crises. He may go to prison and she's facing forced retirement from her softball career. It feels a little uneven with its plot. First, it's a movie about life and careers, then, it's a romantic dramedy. Pick a lane.
Which Movie's Plot Is Better?
Winner: Overnight Delivery 
The plot of Overnight Delivery feels more focused. It never drifts off the topic of a road trip to stop a package. And though it's far from one of the best romantic comedies of all time, the plot fits more into the romantic comedy genre than How Do You Know.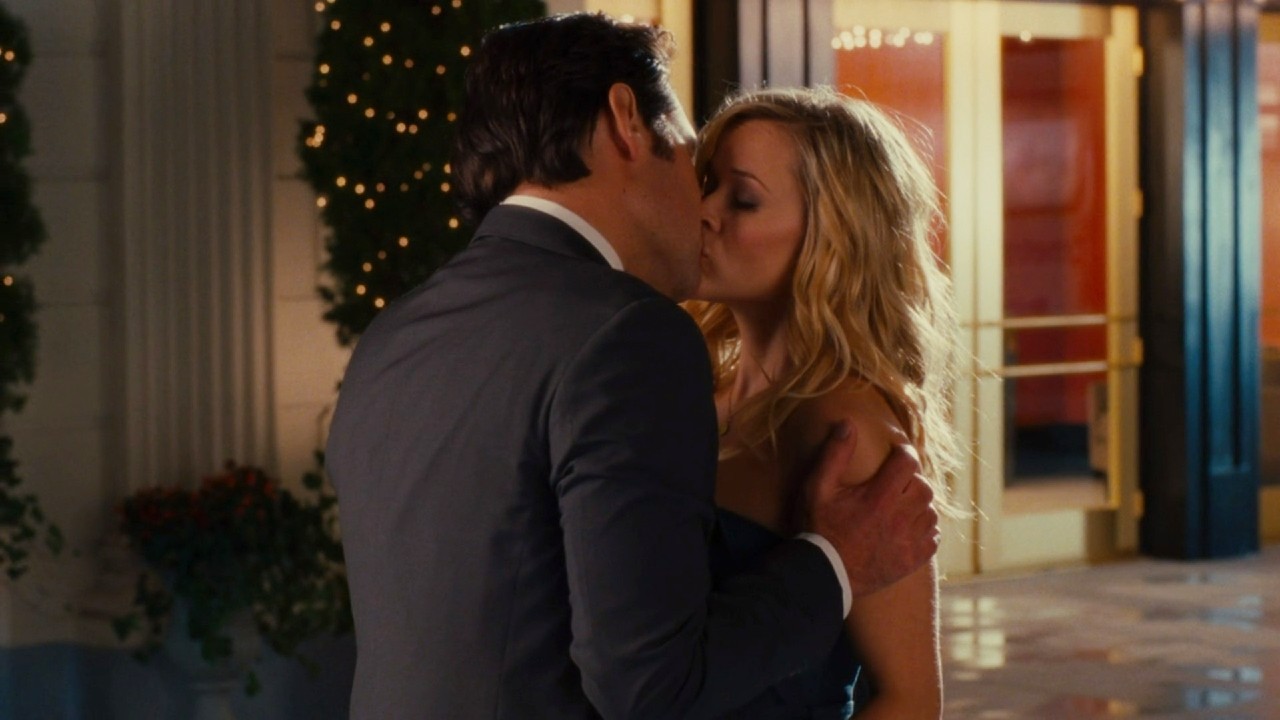 The Romances In The Movies 
Technically each film falls within the romantic comedy genre, so to be one of the great romantic comedies, romance needs to be very important to the story. 
Overnight Delivery's Romance
Ivy and Trips fall for each other after road-tripping for a day or so together. Each crazy situation brings them closer together. Ivy falls for him first, but it takes Trips a while to realize his feelings. This is a typical setup of happy romantic comedies but I just don't buy it. Not because it's not possible, especially in the world of romantic movies, but because the storyline doesn't really support the idea.
They spend quite a bit of the movie bickering, then we get a montage of them enjoying each other's company, but we don't see enough evidence to understand how it escalates to love in a day or two. The romantic moments here are also few and far between. 
How Do You Know's Romance
Lisa and George start their relationship off by him canceling their date. Then when they actually go out, he falls for her but she's exploring a potential romance with someone else. The first time I watched How Do You Know, I thought the movie didn't give Lisa and George enough screen time together to really become the romantic pairing that you root for. 
Compared to the older film, this one has way fewer scenes of Rudd and Witherspoon together. However, upon a second viewing, I was completely invested in their romance. The progress of it also feels more realistic and organic. They become friends — despite his crush — and they fall in love over time. The few romantic scenes in How Do You Know also feel a bit more romantic and bigger than the ones in Overnight Delivery.
Which Movie Is More Romantic?
Winner: How Do You Know
Before rewatching both films, I was sure Overnight Delivery would be the more romantic one. However, I think it leans more toward the comedy elements of a rom-com than the romance ones. How Do You Know, in the second half of the film, focuses a lot on Lisa and George developing their relationship. They realize that they love and need each other. It's romantic in a less flashy way.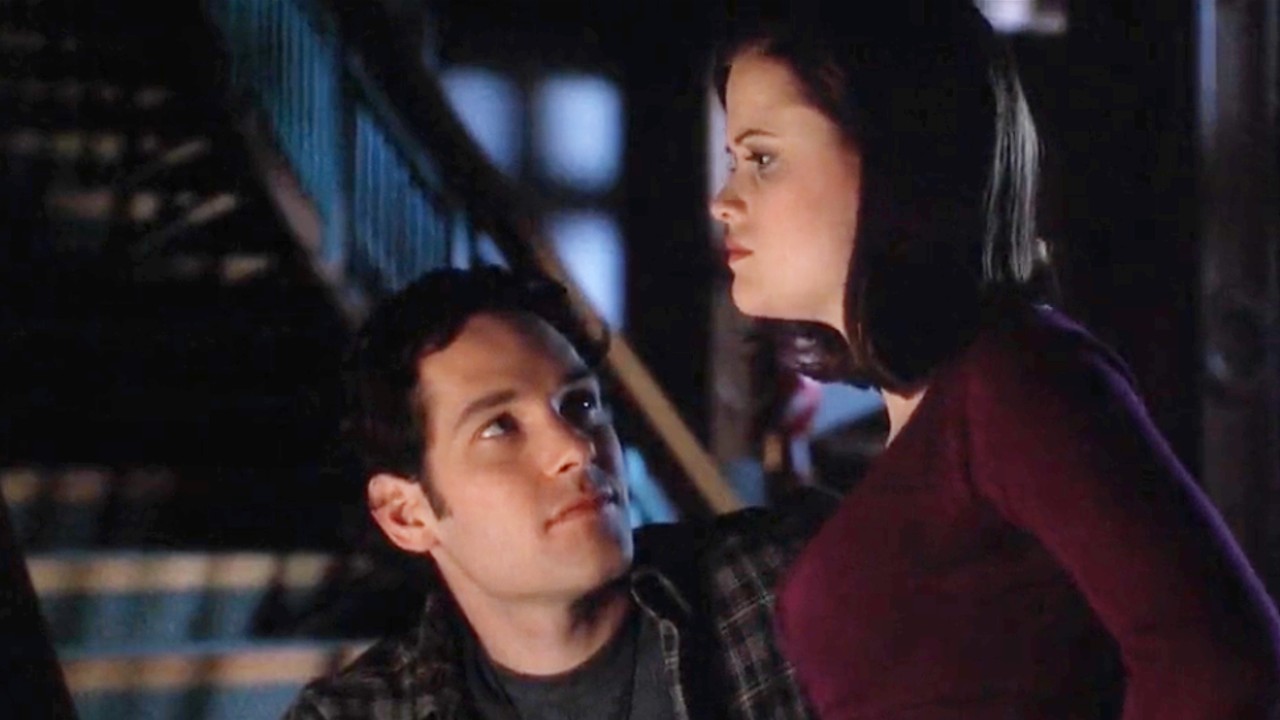 The Characters' Chemistry 
Character chemistry really determines if you're going to root for or against characters being together. 
Overnight Delivery's Characters' Chemistry
I wouldn't say Trips and Ivy are enemies to lovers, but some version of that; they have a bickermance. It's fun to see them argue their way across the country. It's even more exciting when they work together. There is passion there that makes them work despite their conflicting views.
How Do You Know's Characters' Chemistry
Lisa and George have a slow-burn romance in the movie sense. This means that they won't officially get together until the end. They start off awkwardly but grow into friends who understand and support each other. This allows them to build a strong foundation before jumping into a romance
Which Movie Characters Have The Better Chemistry?
Winner: How Do You Know
Maybe because they had 13 years to develop a friendship or become acquaintances, but Rudd and Witherspoon's chemistry in How Do You Know feels so natural and organic. I'm not saying that in Overnight Delivery the chemistry doesn't feel natural, but it just feels easy and real in the newer film.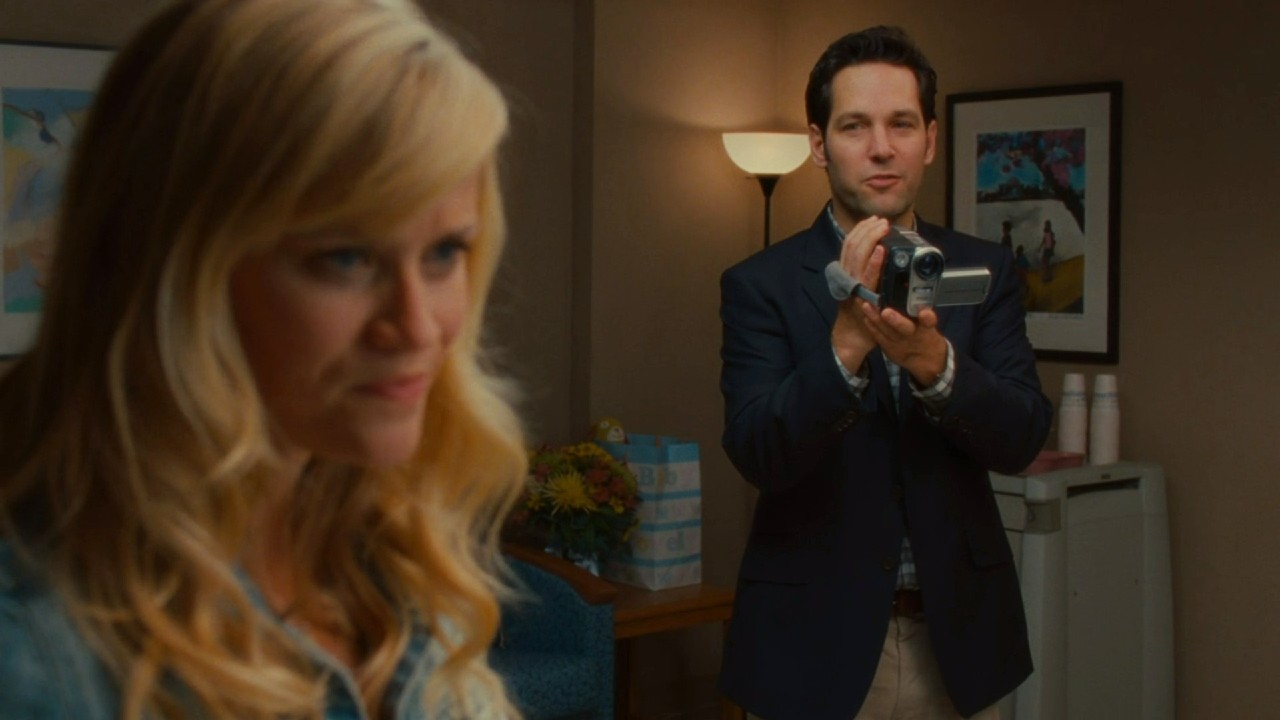 Paul Rudd And Reese Witherspoon's Performances 
Neither film has one of Reese Witherspoon's best performances or Paul Rudd's best performances, but each actor gives something different to these roles.
Reese Witherspoon's Overnight Delivery Performance
Ivy is tough and confident but scared to truly give her heart to someone. Witherspoon mixes Ivy's tough exterior with shades of vulnerability. 
Paul Rudd's Overnight Delivery Performance
Trips struggles to let go of his preplanned life. Rudd is put in very ridiculous situations in this movie and makes them fun and funny.
Reese Witherspoon's How Do You Know Performance 
The star has the task of showing Lisa's pain over losing her career, her one true love. She makes you understand Lisa with small subtleties.
Paul Rudd's How Do You Know Performance 
George is a nice guy, some may say too nice. The actor makes George believable and shows his progression from a mess to kind of still a mess, but now one who goes after what he wants.
Which Is The Better Paul Rudd Performance?
Winner: Overnight Delivery 
I personally prefer his How Do You Know performance. It feels genuine and Rudd makes you like and invest in George's happiness. However, he has to do so much in Overnight DeliveryI; he's thrown into so many crazy situations. Even if a stunt double did most of the work, he had to sell those moments to the audience.
I also didn't really like Wyatt Trips. He was judgmental and smug and just overall not a great potential love interest. I never thought Paul Rudd could create a character that I didn't enjoy, but Trips shows that he can play annoying characters too. That's talent.
Which Is The Better Reese Witherspoon Performance?
Winner: How Do You Know
Lisa's speech where she talks about not wanting a traditional life with children is a really vulnerable moment that's done in a way that connects her with the audience. It feels moving and sincere. Ivy is a fun character, but she's never allowed to really show too much depth. Lisa has layers.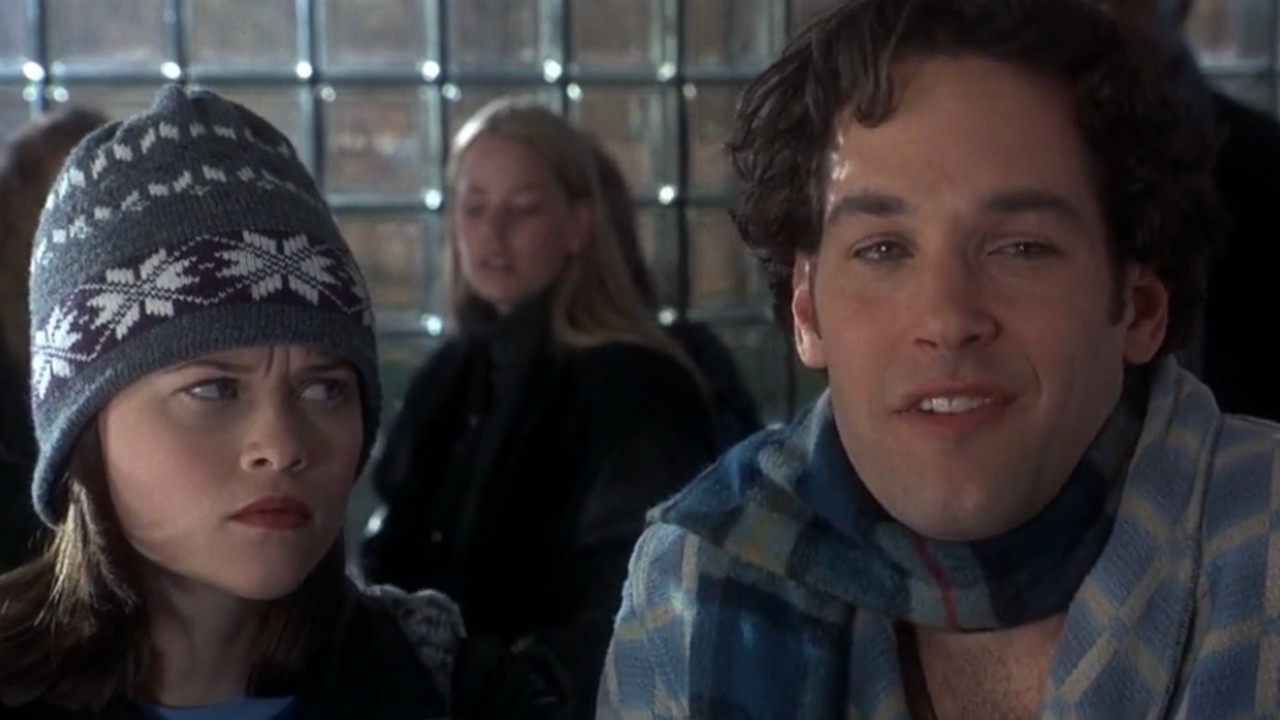 Which Film Is The Better Romantic Comedy? 
The films at their core are about two characters that fall for each other during crises. So, which one does romance, love, and a Paul Rudd and Reese Witherspoon pairing better?
Winner: How Do You Know
Maybe if my teen self was writing this, my answer would be different. However, How Do You Know tries to do a little too much in terms of the overall storyline, but the romance is what makes it work and thrive. Rudd and Witherspoon have a natural on-screen charm and it comes across in both Overnight Delivery and How Do You Know.
The second film just fits better with my current movie preferences. I also found myself more invested in Lisa and George's romance and swooning over his "Bambi" looks at her. They're both fun movies with separate appeals, so it comes down to which pairing you prefer.
Rent/buy How Do You Know on Amazon.
Rent/but Overnight Delivery on Amazon.