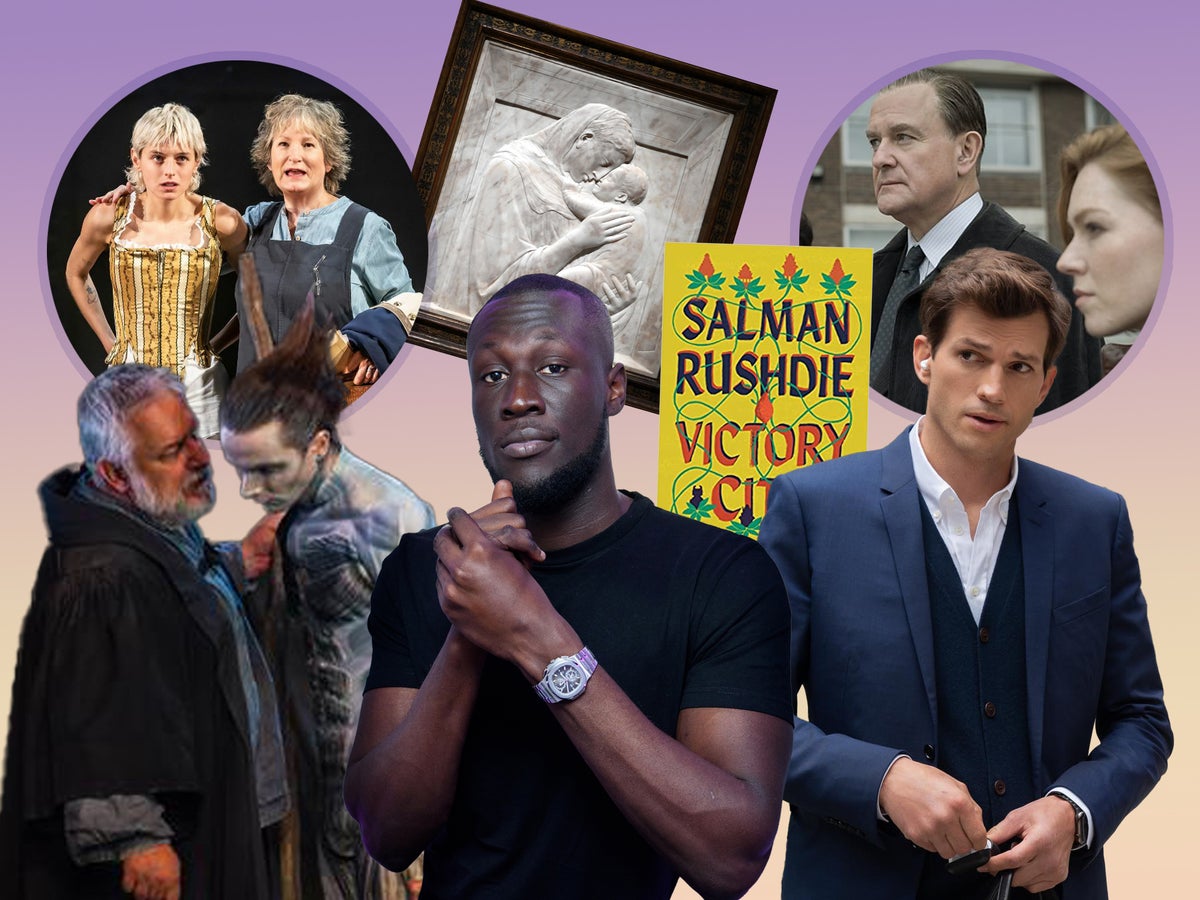 Farewell to the Grammys… and hello to the Brits.
It's the time of year when cultural events start coming thick and fast. As a result, it can be hard to keep track of what's worth paying attention to.
To help remedy this problem, The Independent has assembled its weekly Arts Agenda, a guide to the weekend's cultural highlights. Hand-picked by our team of critics and editors, the run-down features the very best from across the worlds of art, film, literature, music, theatre and TV.
For this week's edition, we have music editor Roisin O'Connor looking forward to one of the biggest nights in the British music-lover's calendar. Jessie Thompson extols the virtues of Salman Rushdie's new novel, and has good things to say about the RSC's new production of The Tempest. (Full fathom five! Thy weekend plans lie… ) TV editor Ellie Harrison, meanwhile, finds something moreish in the trashy Netflix series You, and film editor Adam White sings the praises of a James Cameron film currently out in cinemas. No, not that one. But first we have chief art critic Mark Hudson, with three fascinating picks from the world of art…
Art
Action, Gesture, Paint: Women Artists and Global Abstraction 1940-70
This revelatory exhibition on women's contribution to the most notoriously macho of art movements, Abstract Expressionism, is a feast of furious brushwork and riotous colour. While the likes of Helen Frankenthaler and Lee Krasner challenged Rothko, Pollock and co on their own turf, there were exuberant parallel developments as far afield as Korea and Mozambique. Whitechapel Gallery, until 7 May
Donatello: Sculpting the Renaissance
The first British exhibition on the great Renaissance sculptor provides an extraordinary array of treasures – many never before seen in this country – and a powerful range of emotions. Spiritual serenity sits beside tragedy, precisely observed humanity and a surprising amount of humour from a posse of rowdy bronze cherubs with split trousers and tambourines. V&A, until 11 June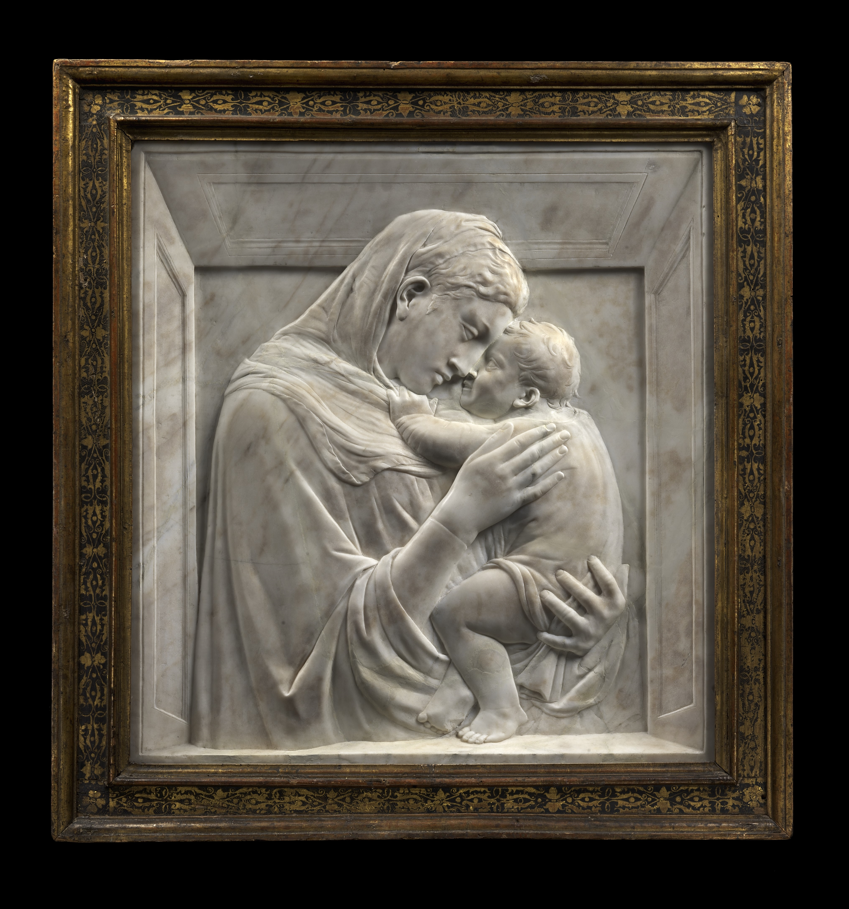 Big Women
The famously rambunctious Sarah Lucas curates a celebration of women's art. With work by 21 leading figures, Big Women promises to be as rude and raucous as the artist herself. Having come to prominence as a Young British Artist, Lucas now wants to promote older women as an antidote to "male aggression, greed, war and pig-headedness". Firstsite, Colchester, until 18 June
Mark Hudson, chief art critic
Books
Victory City by Salman Rushdie
The latest novel from Salman Rushdie arrives in bookshops this week following a raft of glowing reviews. Martin Chilton, our chief book critic, said the tome – Rushdie's first publication since he was brutally attacked on stage last summer – reminds us that the author's "courage and steadfast belief in free speech continue to be a source of inspiration and his exuberant writing remains a source of pleasure".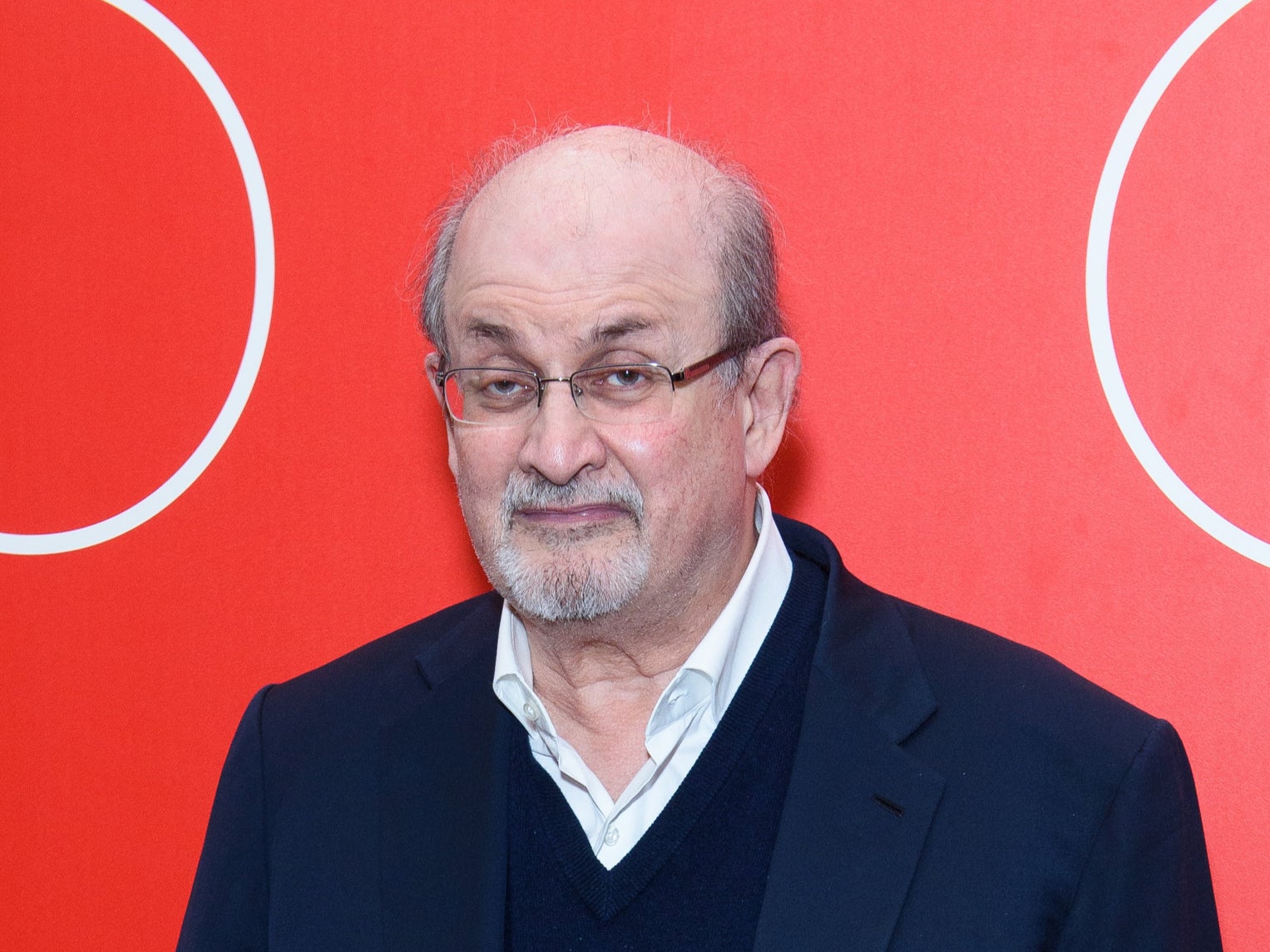 The North Will Rise Again by Alex Niven
From the Brexit vote to the crumbling of the red wall, everyone from politicos to novelists have looked to the North in recent years to try and understand the national mood. In a new book, writer – and northerner – Alex Niven dissects northern culture and identity to get to the heart of some of these issues, and argues the North should be revived with a "radical regionalism".
What Women Want: Conversations on Desire, Power, Love and Growth by Maxine Mei-Fung Chung
How can women know what they want, when the world often tells women that they shouldn't want too much? It's a fascinating, frustrating question that's unpicked in this new book by creative director-turned-therapist Maxine Mei-Fung Chung. She explores the stories of seven of her clients to try and understand more about female desire.
Jessie Thompson, arts editor
Film
Dug Days: Carl's Date
Disney Plus hasn't had enormous success with its animated short films – whatever you do, absolutely do not watch the Simpsons/Marvel crossover The Good, the Bart and the Loki – but there are occasional drops that show promise. Pixar's Dug Days: Carl's Date is a pint-sized sequel to Up, with cantankerous widower Carl going on his first date since the death of his wife Ellie. (She was bumped off in Up's opening sequence, in a wordless montage that undoubtedly traumatised you back in 2009.) Carl's Date might not share the same pathos, but it'll likely be a cute Valentine's weekend treat nonetheless. Streaming on Disney Plus now
For 25 years, it's been easy to poke fun at James Cameron's Titanic. The diamond. The twirling. The sheer Céline of it all. But the big secret here is that Titanic is actually really, really good – a sweeping, romantic melodrama with outrageously suspenseful set pieces and two beautiful movie stars making doe eyes at one another. Re-released in cinemas to mark its anniversary, the film remains a true-blue Hollywood classic and a career peak for pretty much everyone involved. We really do need to stop talking about whether Leo could have fit on that door, though. In cinemas now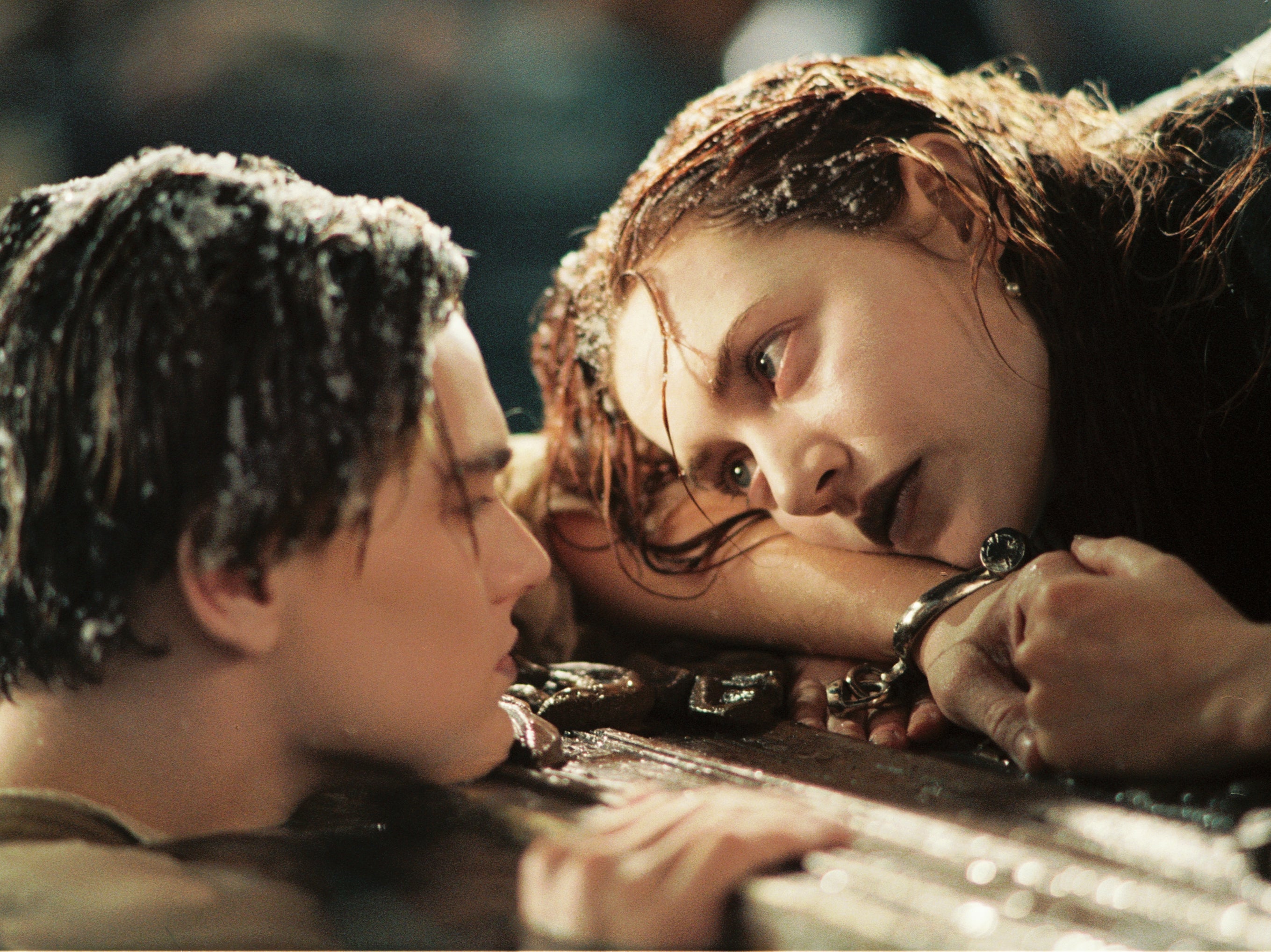 Your Place or Mine
Reese Witherspoon and Ashton Kutcher, the stars of this glossy new Netflix romcom, went viral this week for appearing almost wincingly disconnected at the film's LA premiere – co-stars so devoid of chemistry it felt like they'd barely met, let alone pretended to fall in love in a movie. It wasn't the most promising of starts for this syrupy throwback about long-time friends who swap houses and realise they might actually be romantically compatible. Still: romcom nostalgia! From the writer of The Devil Wears Prada! You'll absolutely be watching it on Sunday afternoon with a hangover. Streaming on Netflix now
Adam White, film editor
Music
Live music: The End of the World
A musical and visual collaboration between Ukrainian pianist Lubomyr Melnyk, Canadian cellist Julia Kent, vocal group Shards and the Turin-based arts collective SPIME.IM, this immersive experience is based around data gathered from the ongoing climate crisis. Melnyk's complex piano sequences and subtle, shifting melodic patterns are bound to set the tone for this timely statement on the destruction humankind is wreaking on the planet, and the inevitable disaster that awaits. Barbican, London, Saturday 11 February, 8pm
The Brit Awards
It's that time of the year once more: the 2023 Brit Awards take place this weekend on Saturday 11 February. The Independent will be bringing you live coverage of all the performances, backstage gossip and, of course, the winners as they're announced. Among the acts scheduled to perform at the O2 Arena in London are indie duo Wet Leg, rapper Stormzy, and US pop star Lizzo. Compared to the Grammy Awards, often described as a rather stuffy affair, the Brits is typically a lively and raucous event. The biggest question is whether anyone onstage will mention the elephant in the room: the fact that, this year, not a single female act was nominated for Artist of the Year. O2 Arena, London (or on ITV from 8.30pm), Saturday 11 February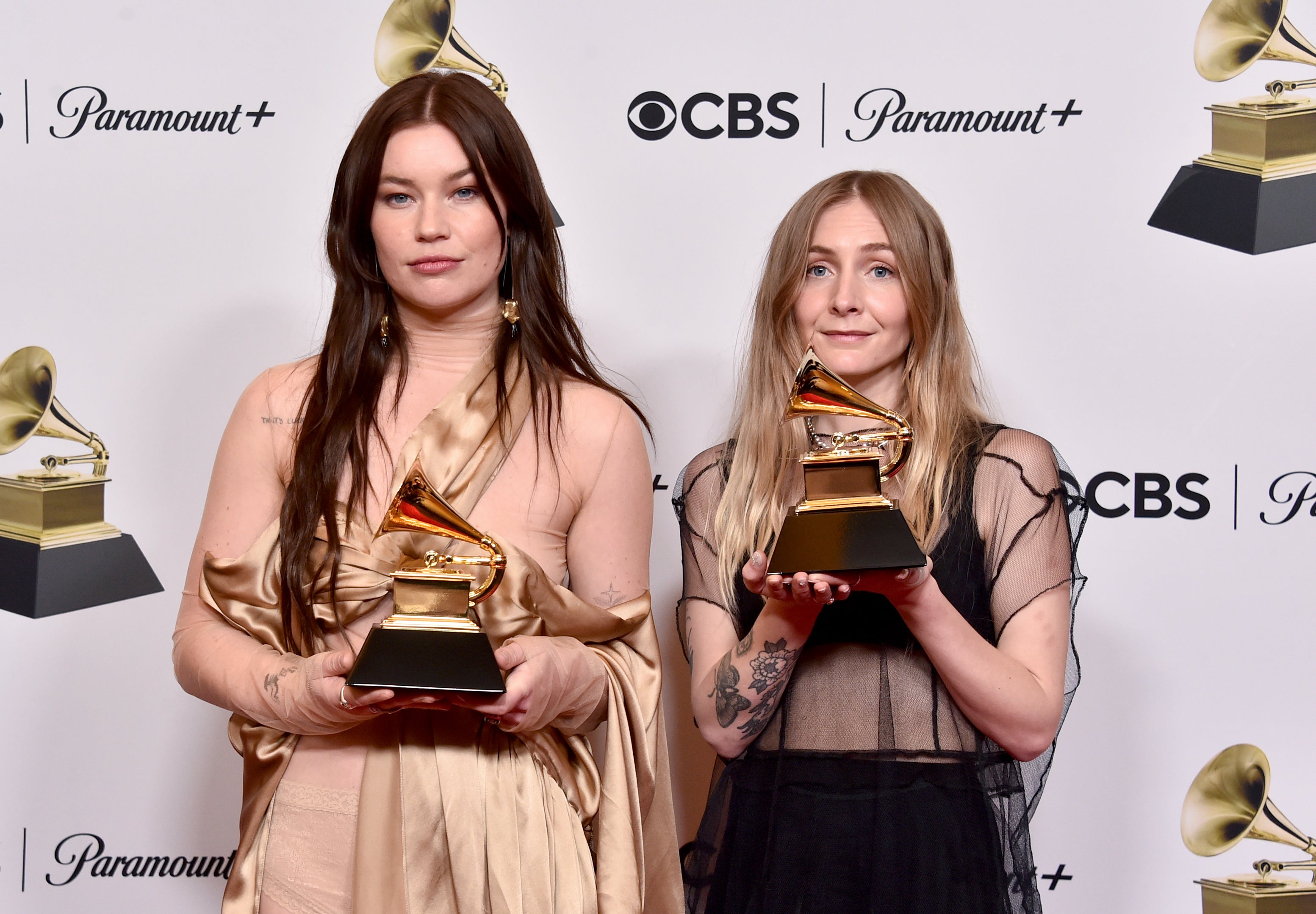 Album: Paramore – This is Why
Arriving right in time for the ongoing pop-punk renaissance, Paramore return with their sixth album, This is Why. The Tennessee-formed band are led by frontwoman Hayley Williams who, as The Independent's critic Helen Brown puts it, "shouts lines like protest slogans" on an album that "unravels the myriad contradictions of modern life".
Roisin O'Connor, Music Editor
Stage
The Tempest
In June, Daniel Evans and Tamara Harvey will take up the reins of the Royal Shakespeare Company as its new co-artistic directors. Before then, there's lots to enjoy in the last season from Erica Whyman, who has been acting artistic director since Gregory Doran stepped away to care for his now late partner Antony Sher. Whyman's season kicks off with a new production of The Tempest in which Alex Kingston takes on the role of Prospero – and there are many £10 tickets for 14- to 25-year-olds thanks to a partnership with TikTok. Royal Shakespeare Company, until 4 March
Phaedra
Anyone who saw Yerma at the Young Vic in 2016 will understand why this is such a hot ticket: Australian theatremaker Simon Stone has a gift for making old stories feel dizzyingly modern. When I spoke to the show's star, two-time Oscar nominee Janet McTeer, she explained that this Greek myth about a queen falling in love with her stepson would be told in a totally new way. She's riveting in the show, as our critic Alice Saville attests in her review.
National Theatre, until 8 April
Orlando
There's not long left to catch Michael Grandage's adaptation of Orlando, which does justice to Virginia Woolf's novel with its sheer inventiveness. At the show's heart is a strikingly charismatic performance from The Crown star Emma Corrin, as the play's time-travelling, gender-switching protagonist. Catch it if you can. Garrick Theatre, until 25 February
Jessie Thompson, arts editor
TV
The Gold
On 26 November 1983, six armed men broke into the Brink's-Mat depot near London's Heathrow airport, where they were expecting to find a million pounds worth of foreign currency. Instead, they stumbled upon gold bullion worth £26m. The heist, which at the time was the largest robbery in world history, is being dramatised in new BBC thriller The Gold. Those still mourning the end of Happy Valley will be pleased to hear that irreverence and badass antics abound. Sunday, 9pm on BBC One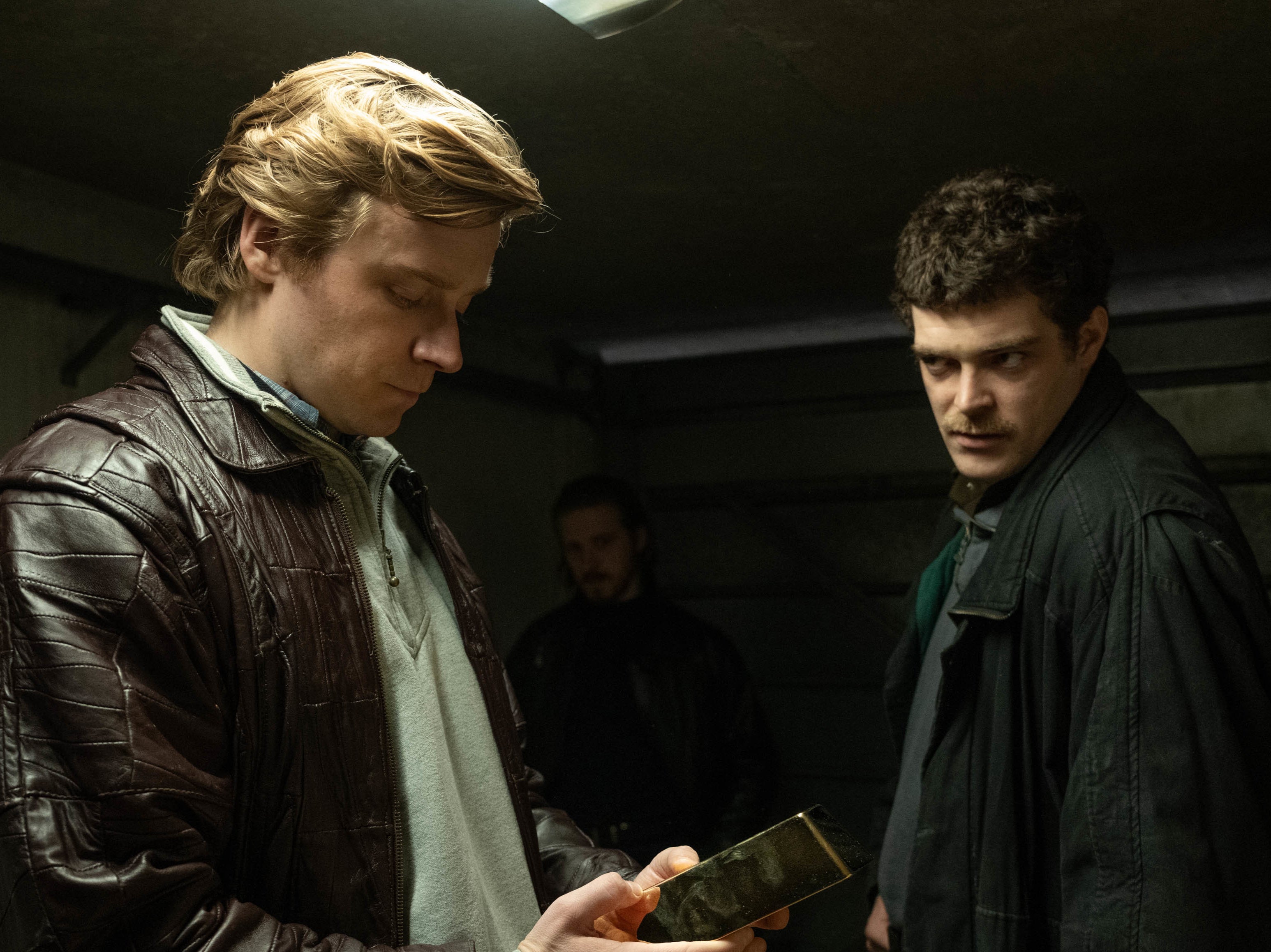 You
Let's not pretend that You, the "hot stalker" drama featuring Penn Badgley and a pile of slain love interests, is good television. It's not. But it's certainly very moreish. For this fourth season, the action relocates to the British capital, and every Londoner should at least hate-watch it for its relentless Richard Curtis references and bizarre geographical inaccuracies. (I'm still scratching my head over how, exactly, its protagonist walks from east to west London in two minutes.) Out now on Netflix
Clarkson's Farm
Jeremy Clarkson just won't go away, will he? Well, if he's here to stay, you might as well try to enjoy, if only for schadenfreude, the return of his Amazon series where he attempts to run a farm. In the new episodes, he variously sets up a doomed restaurant, fumbles with tractors and pisses off most of the locals. As our critic Nick Hilton argues, this show undeniably has a "winning formula" – whatever you think of its host. Out now on Amazon Prime Video
Ellie Harrison, TV editor