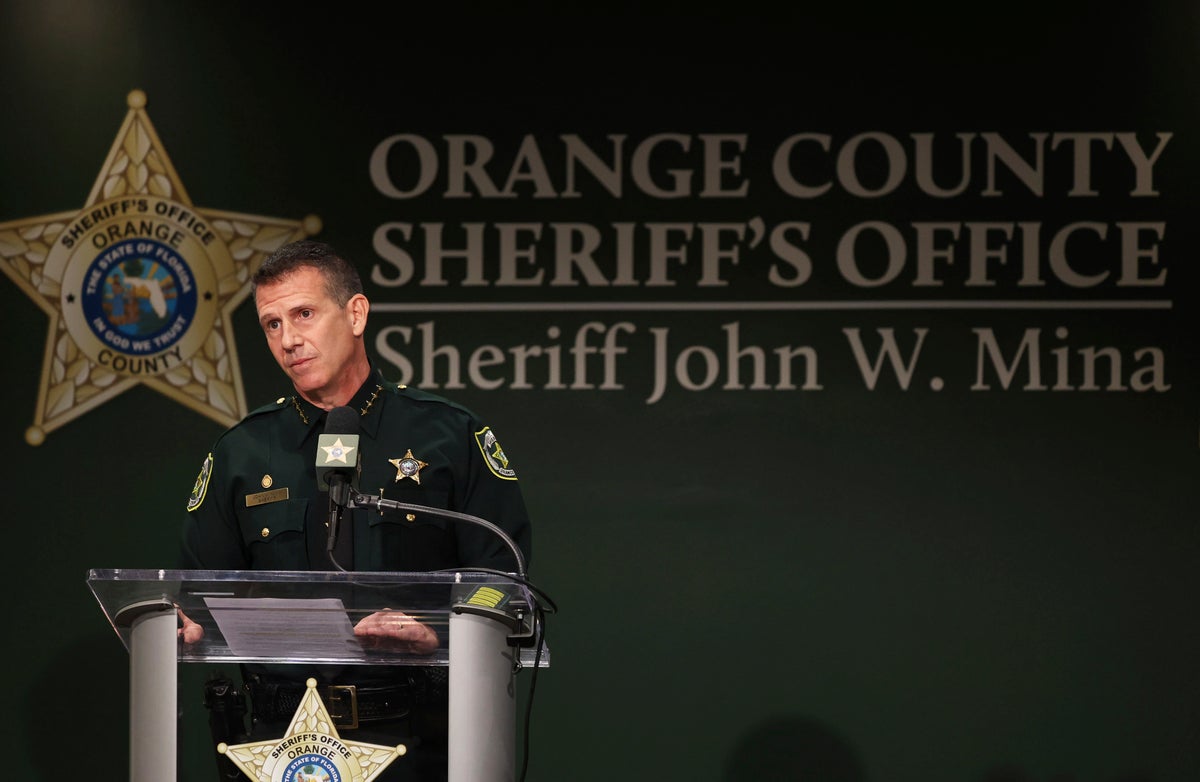 Orlando shooting: Gunman kills three, including journalist and nine-year-old, sheriff says
A 19-year-old gunman accused of killing a nine-year-old girl and a local journalist reporting on his earlier homicide in Orlando, Florida, on Wednesday had a "lengthy" criminal record, local authorities have said.
A 20-year-old woman had been shot dead earlier on Wednesday, prompting a crew from a local news channel reaching the spot in the Pine Hills area to cover the incident on the same day, where a journalist and a videographer was shot when the suspect returned to the scene.
Sheriff John Mina said during a press conference on Thursday that the suspect Keith Melvin Moses pretended to be asleep during an interview with police.
He added that he was taken to hospital after saying that he was unable to breathe. There, he fought with medical staff and had to be restrained. He then also become physical with detectives and had to be restrained again, the sheriff said.
Sheriff Mina said it was a "random act of violence" and that the Sheriff's office is still working to establish why the shooting take place.
"This was not gang-related," he added.