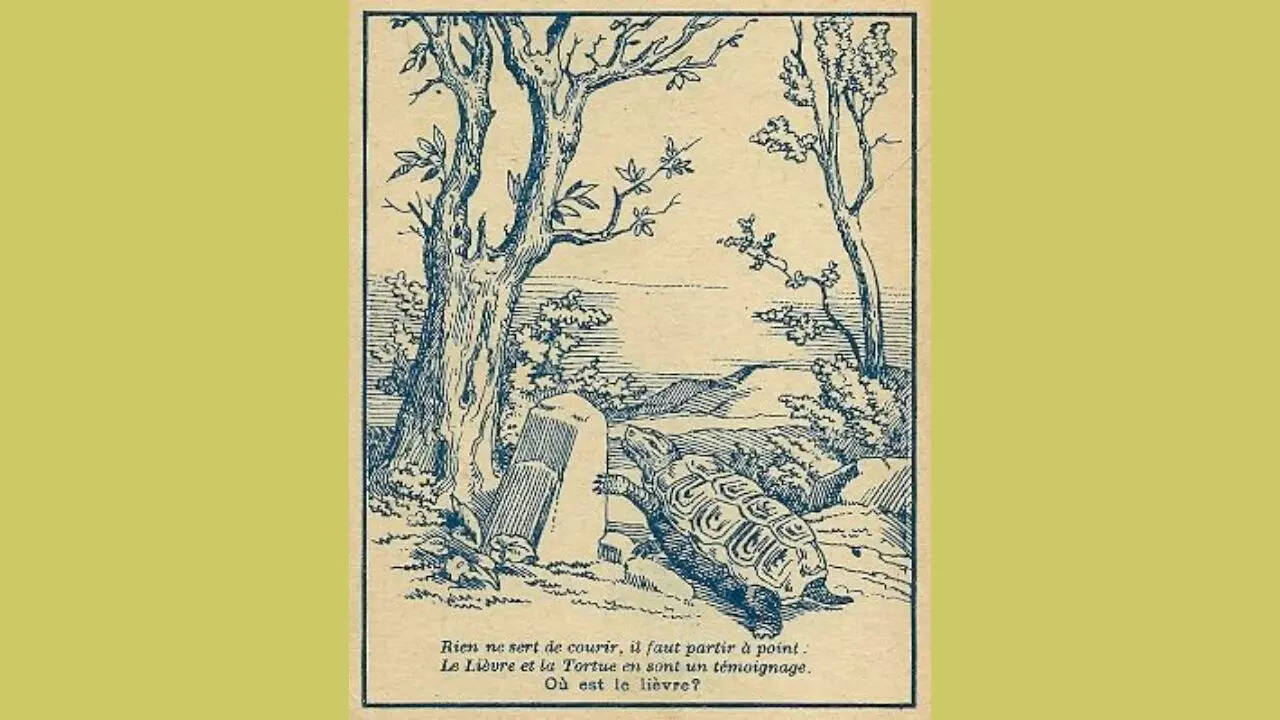 If you can find a rabbit in this image in under 20 seconds... You are one of the true spotters.
One of the most mind-boggling types of images is called "optical illusions." Optical illusions are images that distort the viewer's sense of perception. When you look at these images, your visual perception is deceived, and you see what the creator intended you to see, while other aspects of the image remain hidden.
In this image, introduced on a website called "FreshersLive," the maker asks the viewers if they could find another animal in the image. In this hand-drawn image, one can see various trees on its landscape. There is a tortoise in the image. The creator has asked the viewers to figure out another creature and not to focus on the tortoise. You have to find someone else — you have to find another animal in this image, which, as a hint, is hiding behind busy trees.
Do you know the animal you are going to find in the image is fluffy and white? You have only 20 seconds to find it: Your time starts now! - 20... 10, 9, 8, 7, 6, 5, 4, 3, 2, 1, and stop!
Your skills like problem-solving, attention, and concentration are all improved by practising these optical illusions. Studies have shown that people who regularly practice optical illusions see improvement in their attention, concentration, and problem-solving skills.
Experts say that only a sharp eye can find the animal in this image quickly. But if you are not so sharp, here is a small clue for you: Just turn the picture anticlockwise, towards your left. You will see an image forming between the outlines of tree branches, and it reveals what you are looking for.
For those who are still stuck, here is the answer: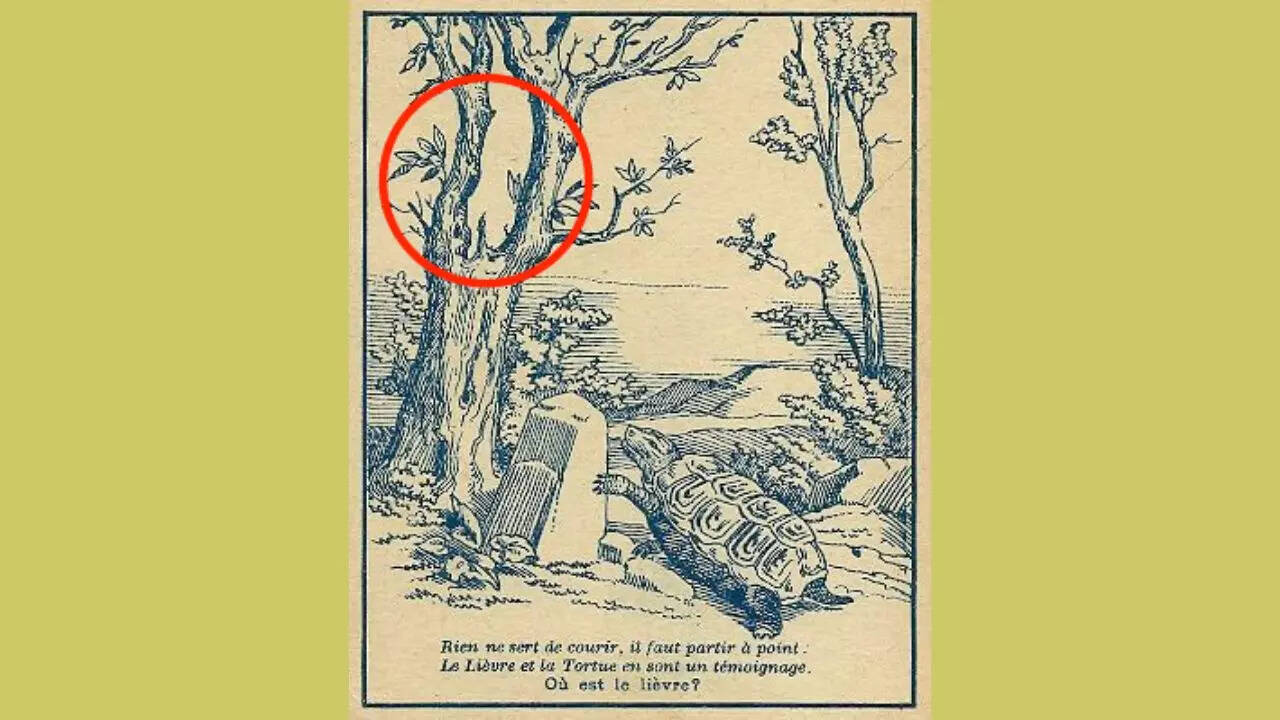 Now, your worst fear of being embarrassed has been eliminated. So, do not worry if you cannot solve these puzzles. Just a little bit of practice will take you miles ahead of others. Explore more such puzzles on our website.