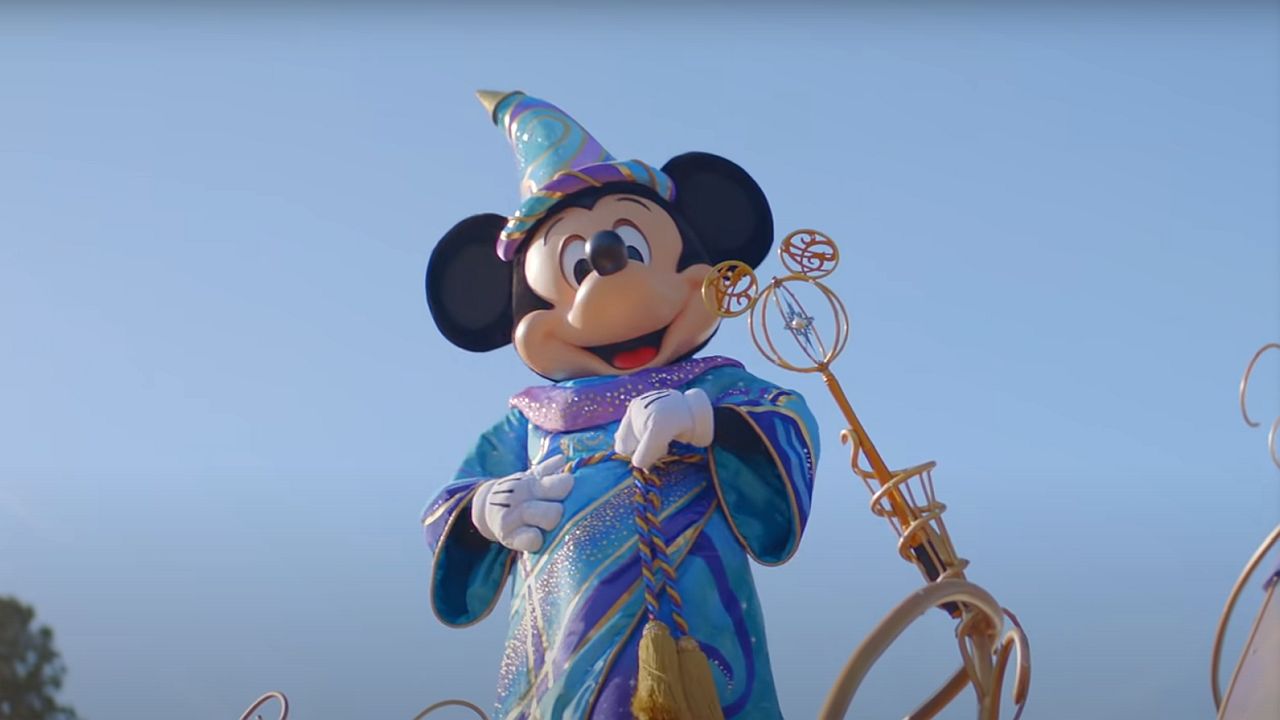 It's often been said that the thing that makes theme parks like Disneyland special is the attention to detail. It's the fact that the little things are not ignored. Whether that's making sure to pick up trash or the elements of theming on an attraction, Disneyland certainly watches those details. But Disneyland Resort has been attending to a specific detail (which technically isn't even in the park itself) that not everybody may notice because you're standing on it. 
Back in 2000, Disneyland Resort began the Walk of Magical Memories, where visitors could purchase a "Disneyland brick" and get a specially engraved paving stone in the esplanade between Disneyland and Disney California Adventure. The program has been inactive since 2011, and in that time some of the stones have been damaged, with the medallion in each one having been taken away, but over the last several weeks we've seen the medallions replaced, which is actually an incredible awesome move on the part of Disneyland.
👁 DON'T BELIEVE IT‼️‼️‼️#DLR #Disneyland #DCA They replaced the missing medallions❣️❣️❣️ pic.twitter.com/t7vdnAuVMyMay 14, 2023
In many cases, the missing medallions were likely removed by the people who purchased the bricks in the first place, who wanted to take a piece of it home. But in many other cases, this was simple vandalism, from people who either were looking to steal the medallion for themselves or to just damage something that somebody else paid for because some people are terrible like that.
But what makes it so awesome that Disneyland made the decision to spend the time and money to do this is that they really didn't have to. While noticing the bricks when you come upon them is almost guaranteed, and it's possible you might see some with missing medallions, it's something you'll likely overlook just as quickly.
But beyond that, Disneyland has already met its obligations as part of the Walk of Magical Memories program. The last bricks were sold and installed in 2011, and the deal for purchases was that the brick would remain on display for 10 years, so that deal has been met. Disneyland could just as easily take the bricks out and put blank ones in, which, while it would take a bit more work, would mean no future issues with the stones getting damaged. But instead, the park has decided to reinvest in making the bricks look good, which implies that they will be left there for the foreseeable future. 
A similar program at Epcot, entitled Leave-A-Legacy, was removed as part of the major Epcot redesign that is still underway. However, the etched images guests paid for can still be seen as Leave-A-Legacy can now be found outside the Epcot gates. That program promised the images would be viewable for at least 20 years, so they are expected to remain on display for at least four more years, as the last spots were sold in 2007. Good news if you want to check out a few pop stars who can be found in the Epcot attraction.
Many have inquired about purchasing their own brick from time to time even today. Unfortunately, there seem to be no plans to reintroduce the program, despite the fact that there are plenty of blank stones and likely a lot of interested people who have made Disneyland a part of their lives in the last 10 years. But for those that spent the money before and had their brick damaged, it makes Disneyland just that little bit more magical once again.