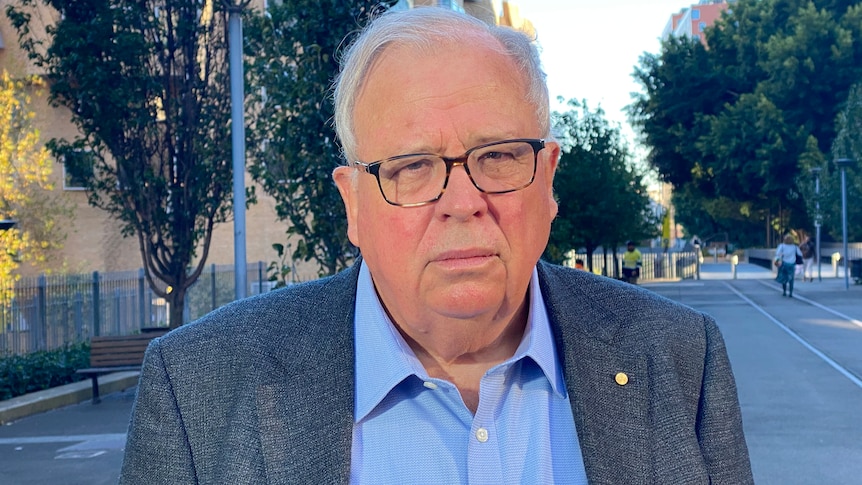 The NSW building commissioner David Chandler has been persuaded to stay on in his role after resigning last month over concerns about a now sacked minister.
In his July 7 resignation letter Mr Chandler detailed issues he had with then minister Eleni Petinos's relationship with the Coronation Property Group.
The development group employed former deputy premier John Barilaro earlier this year as an executive.
Mr Chandler raised questions about Ms Petinos's relationship with Coronation and said he was stepping down as the time was right for a "reset".
But today Fair Trading Minister Victor Dominello announced Mr Chandler would now stay on until August next year.
Earlier this week, Mr Dominello publicly pleaded for Mr Chandler to remain in the job.
"It's a sector that needs deep reform and David's the person to do it," he said.
"Hopefully he has a change of mind ... but from my perspective please come back."
In Mr Chandler's resignation letter, the building industry veteran explained how he received calls from both Ms Petinos and Mr Barilaro after he issued a stop work order to the Coronation Property Group.
The ban was over a major residential development by Coronation in Merrylands in Western Sydney.
"...I received a call from the Minister's Office shortly after a draft order was issued on Coronation's Merrylands Development," the letter read.
Shortly after that, he said he received a message from Mr Barilaro.
"This contact came to me on my personal phone requesting a meeting with me," he wrote. 
Mr Chandler said he was aware that Mr Barilaro had recently joined the Coronation board.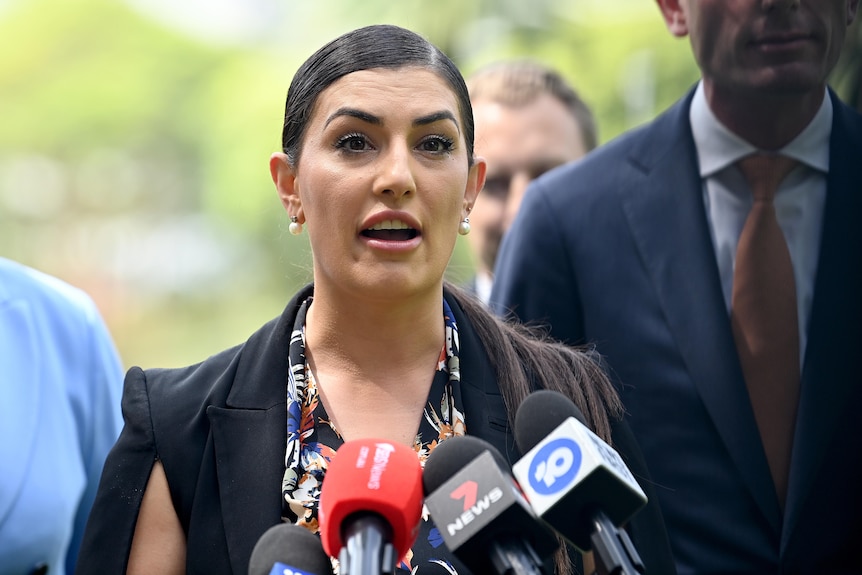 Ms Petinos had two meetings with Coronation representatives on June 2 and 21, with Mr Barilaro also attending the latter meeting.
The stop-work order was then lifted on July 4, 2022.
Ms Petinos recently faced questions about these meetings and said she had nothing to do with lifting the building ban.
"The issuing and revocation of stop-work orders is a matter for the building commissioner, not the minister," she said.
Mr Barilaro said the July 21 meeting was social in nature and at the time he was no longer an employee of Coronation.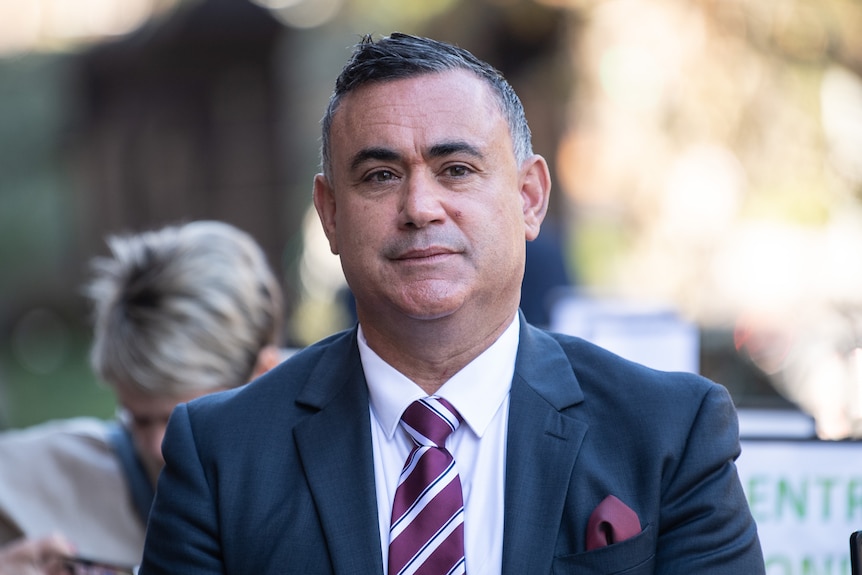 Mr Chandler's resignation letter has now been referred to the Independent Commission Against Corruption (ICAC).
At the end of last month Ms Petinos was stood down as minister for small business and fair trading over allegations of bullying by one of her staffers.
Ms Petinos denied any wrongdoing.
Premier Dominic Perrottet has denied any connection between the resignation letter and Ms Petinos's sacking.