Novak Djokovic believes he is the victim of a "witch-hunt" over his disastrous Adria Tour and believes the criticism he has received in recent weeks is part of "an agenda" against the world No 1 tennis player.
The Serbian drew harsh criticism for organising the Adria Tour that contained no social distancing protocols despite the coronavirus pandemic, resulting in four players testing positive for Covid-19 and potentially hundreds more being infected due to full stadia.
The Tour was subsequently cancelled after its first two events, and Serbia has since reinforced lockdown measures following a spike in positive coronavirus cases, with Belgrade strengthening restrictions this week in an effort to prevent a second-wave epidemic.
Djokovic apologised for his role in organising the event after he and his wife Jelena both tested positive for Covid-19, but in his first interview since emerging from self-isolation, the world No 1 has hit back at his critics.
"Lately I only see criticism, very malicious," Djokovic told Serbain newspaper Sportski Zurnal. "Obviously, there is something more than that criticism, as if there is an agenda, as if it were a witch-hunt.
"Someone has to fall, some person, some big name to be the main culprit for everything. I leave it to others to say if that is fair, I don't think it is, I think that we must learn from all of this and to adapt as we go along."
The 33-year-old was strongly criticised by fellow player Nick Kyrgios among others, but returned to practice on Tuesday to prepare for the return of professional tennis events on the ATP Tour in the coming months.
But he did cast doubt on his participation at the US Open which gets underway next month, and suggested that he will instead focus on his plans to play at the French Open rather than commit to the first Grand Slam since the sport's suspension.
"I'm not sure I'll play in the US Open," added Djokovic. "I plan to play Madrid, Rome and Roland Garros in September."
It means that the US Open could go ahead without the top three players in the world, with Roger Federer already ruled out of the rest of the year and Rafael Nadal casting doubt on his own participation due to the quarantine regulations that are in place and the the scale of the coronavirus outbreak in the US.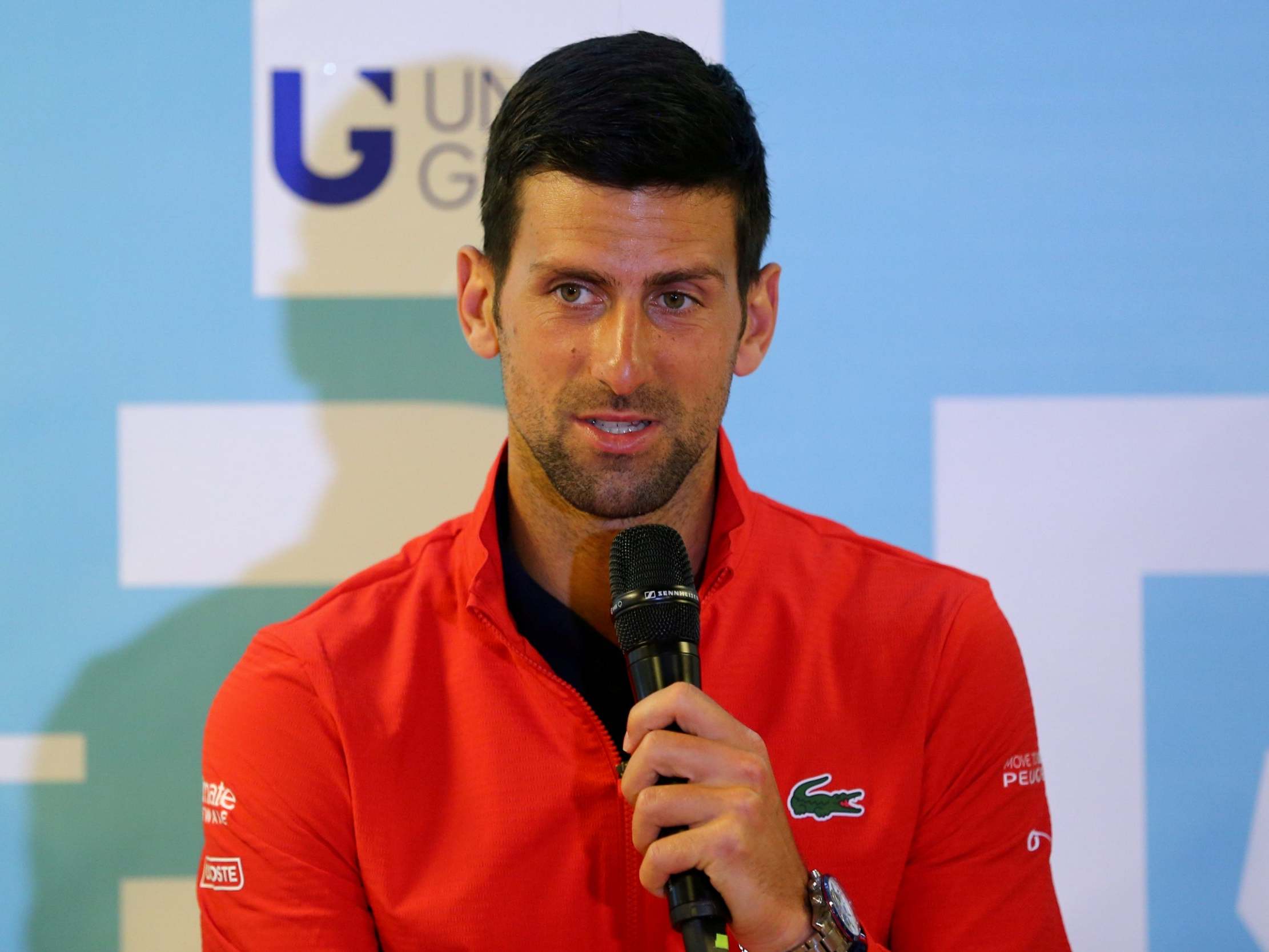 Djokovic did, however, give his support to the US Tennis Association (USTA) for attempting to stage the Grand Slam at Flushing Meadows.
"I fully support the USTA (US Tennis Association) wish to hold tournaments in Washington, Cincinnati and the US Open, because it is very important for the survival of many tennis professionals," he added.
"Like everyone, we are going through economic difficulties. Personally, I don't have that kind of pressure that the others feel and of course I understand them because vast majority need to play now and earn money. I salute to the efforts being made to hold tournaments, especially in the USA and in Europe, despite this big crisis, but there is a limit to everything."