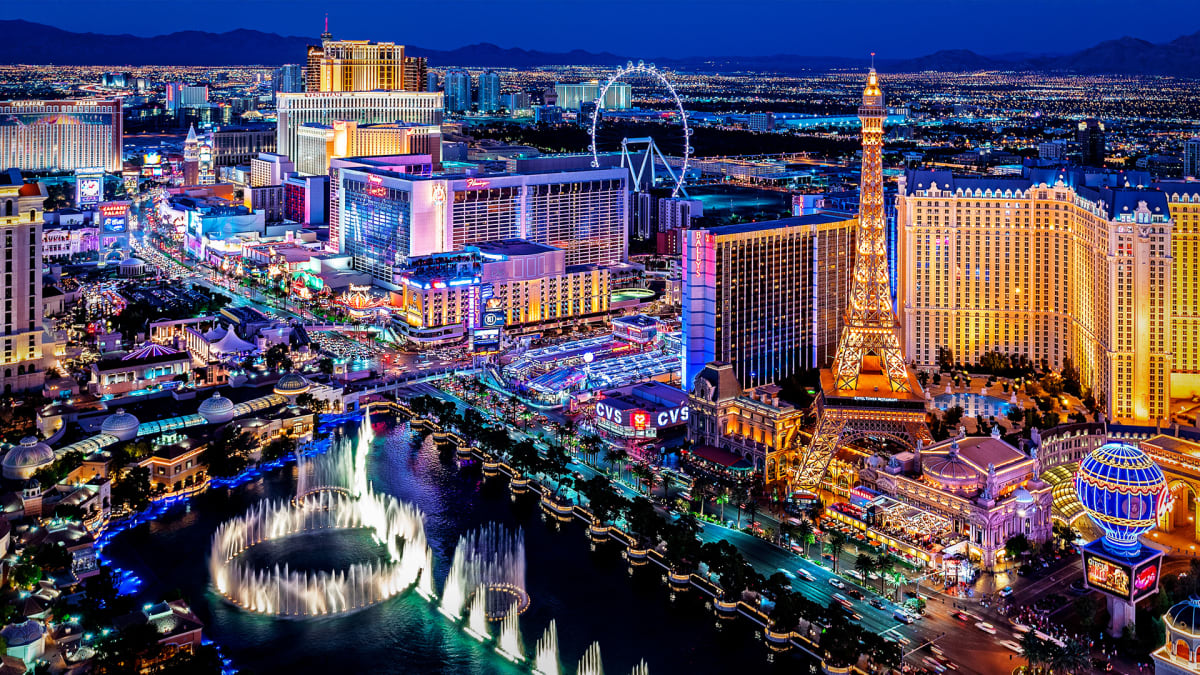 Land on the Las Vegas Strip has become especially precious because few plots big enough to build a massive new resort casino are available. 
That lack of space has forced some new development into the north section of the Strip, where formerly barren sites now host the gigantic Resorts World Las Vegas and the upcoming Fontainebleau.
Building on the South and Central Strip is much harder because very little land is available. With the entire Strip being only 4.2 miles, and Caesars Entertainment (CZR), MGM Resorts (MGM), and Wynn Resorts (WYNN) owning much of the South and Central Strip, it takes ingenuity to buy enough land to compete with those casino giants.
It also takes money -- and Houston Rockets and Golden Nugget casino owner Tilman Fertitta has plenty of that. Late last year the billionaire spent $270 million on a piece of land located between Caesars' Planet Hollywood and the MGM Grand. He plans to build a 43-story, 2,420-room hotel/casino on the property.
Fertitta's purchase may have been the last simple deal on the South and Central Strip. Any further casino construction will require buying multiple land parcels or doing a surprise deal for an existing property. 
And that's exactly what a new player on the Strip has been doing. A potential new deal is bringing its casino dream closer.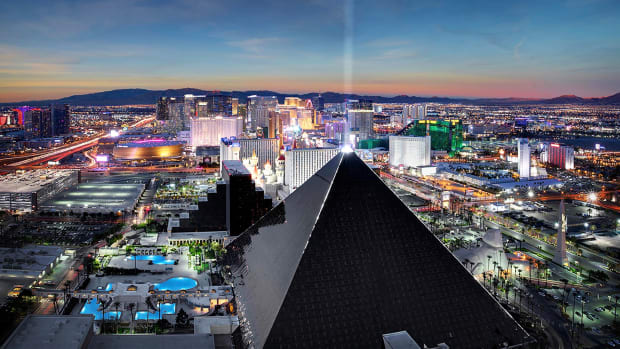 Affiliated Tribes Close to Buying More Strip Property
In January the Three Affiliated Tribes of North Dakota bought The Village, a piece of land on the Las Vegas Strip across the street from Luxor and next to the Tropicana, from MGM. The land has been used as a concert ground and it was the site of the deadliest mass shooting in modern U.S. history,
"Concertgoers at the Route 91 Harvest Festival gathered there on Oct. 1, 2017, when a gunman opened fire from his hotel room above. He killed 58 people. Two more died later of their injuries. More than 850 people were hurt by the time the gunfire stopped," U.S. News reported.
Now, in addition to that infamous site, the Three Affiliated Tribes have entered a deal to buy another small parcel of land in the same area. The tribal nation has entered an agreement to purchase the former White Sands Motel property, across from the Luxor, for $10.25 million, the Las Vegas Review-Journal reported.
The motel site, which has been vacant for years, "carries a history of vandalism, vagrants, and feral cats," the paper reported.
A New Las Vegas Strip Casino Could Be Coming
If this deal goes through, it will be the third piece of land the Three Affiliated Tribes has bought in this area. In 2021 the group bought a vacant 8.7-acre parcel of land adjacent to its more recent purchase from MGM and its potential deal to buy the White Sands.
"At the time of the 2020 purchase, Tribal Chairman Mark Fox said his organization could build anything from a casino to a parking lot on its new property. 
Fox told the Brainerd (Minn.) Dispatch, 'We saw it as an opportunity to get land — prime real estate land -- in Las Vegas for a good price, and that's essentially why we went there,'" the Review-Journal reported.
Now, the growing site appears much more likely to house a casino, simply because that's clearly the most lucrative use of the property. 
And while MGM did once plan to build a parking lot for Allegiant Stadium on the part of the site it once owned, it seems unlikely that the Three Affiliated Tribes, which has operated 4 Bears Casino & Lodge on Fort Berthold Reservation land since 1993, would make this investment in Las Vegas and not open a casino.
TheStreet wants you to invest wisely in this volatile market. Our wealth-building investment and stock trading subscriptions help grow portfolios at all investing levels.