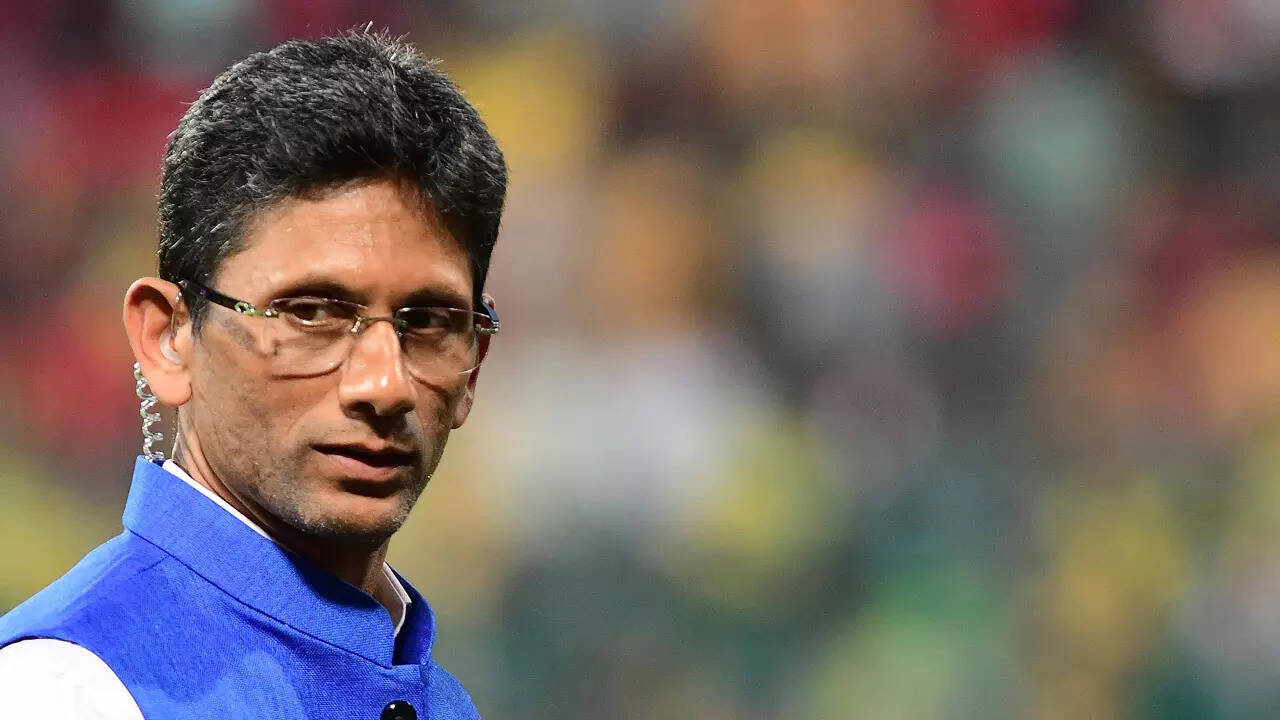 Former Indian fast bowler Venkatesh Prasad has expressed his belief that the BCCI could have managed the scheduling and ticketing process for the World Cup more effectively, while clarifying that his recent social media comments regarding this matter should not be construed as a personal attack against anyone.
The ICC, in coordination with the World Cup hosts BCCI, adjusted the dates of nine matches, including the highly anticipated India vs Pakistan game. Originally slated for October 15 in Ahmedabad, the match was moved up by a day due to Navratri festivities.
Prasad has frequently used the social media platform 'X' (formerly known as Twitter) to convey his viewpoints. On Saturday, he used a series of tweets to voice his concerns about the BCCI's handling of the situation. Notably, one of his tweets went viral and garnered significant attention.
"It takes one corrupt, arrogant guy to take away the hardwork of an otherwise non-corrupt organisation and spoil the reputation of an entire organisation & the impact isn't just micro but at a macro level. This is true in every field, be it politics, sports, journalism, corporate," Prasad wrote.
Prasad did not mention any name, leading to speculation over who the former India pacer was targeting.
"Nothing personal, just observation," Prasad told PTI.
"100 percent," added Prasad when quizzed if he was misinterpreted. "That (corrupt) I meant generally in all aspects of life - be it the airline industry, banking industry, even IPL franchises have been banned as well.
"Since in my other tweets, I had tweeted about tickets, it looked mixed up. My criticism for BCCI was clear about the ticketing and scheduling," he said, clarifying his position.
There has been a talk in the BCCI that Prasad is angry for not being involved in Indian cricket for sometime now.\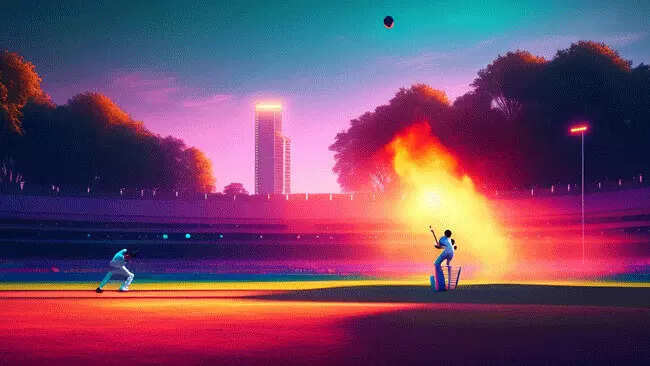 (AI image)
"Not at all. I have, in fact, been offered positions but not ready for it," he refuted all those claims.
"Nothing personal. Just a clear observation and many people have expressed displeasure at the way ticketing is, fans as well as friends from overseas," said the former pacer, who played significant role in India's victory over Pakistan in back-to-back World Cup editions in 1996 and 1999.
While acknowledging the good work BCCI has been doing, Prasad said there are things that need to be made better.
"There are many things which the BCCI is doing right, like equal pay for men and women, but I truly believe they haven't handled the World Cup ticketing and schedule well, and this has brought a lot of inconvenience and heartbreak for genuine fans," said India's former bowling coach and former chairman of junior national selection committee.
His angry tweet against fact-checker Mohammed Zubair has been construed as an after-thought and something to balance out his scathing attack on BCCI.
"Absolutely not. It was that guy (Zubair) who replied to me and has used derogatory language. (I) Thought it (wast) apt to reply and call him out."
(With PTI inputs)