North Korean soldier put on intense self-defence exhibition that looks more like a martial arts movie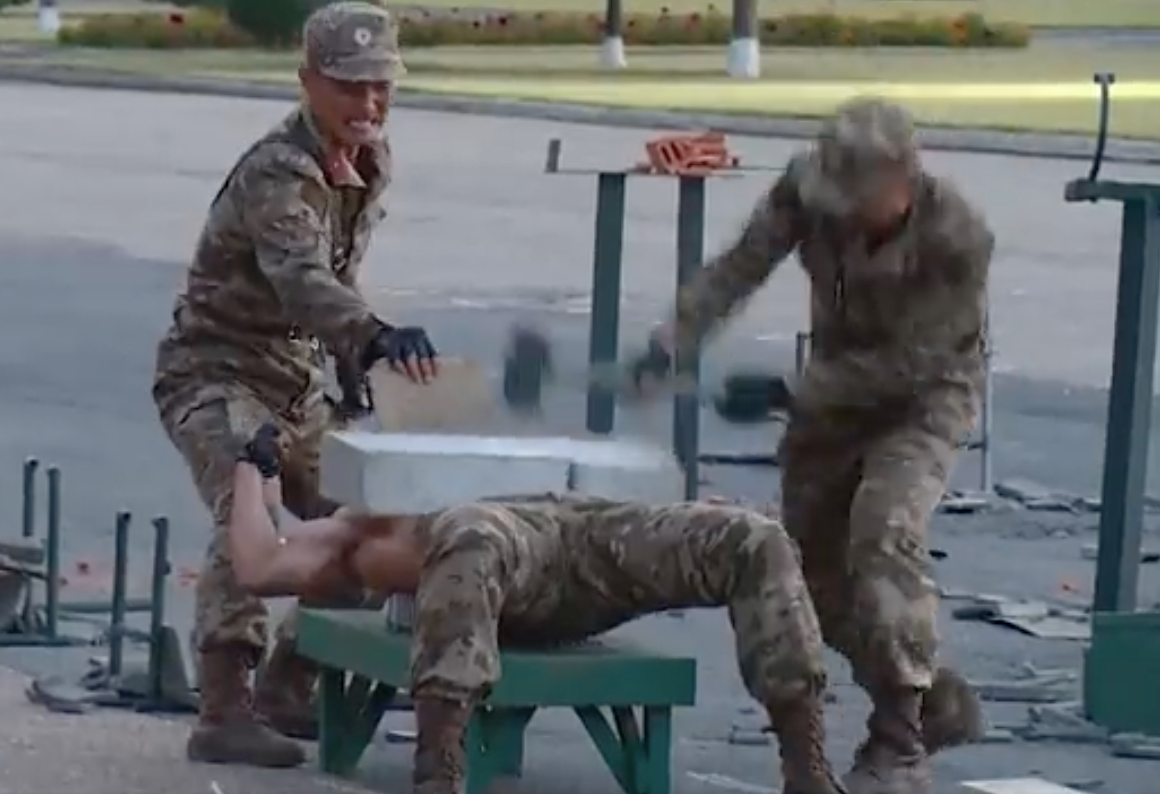 North Korea's state media has released footage of an intense self-defence demonstration that was put on for leader Kim Jong-un in Pyongyang on Monday.
The dramatic footage looked more like scenes from a martial arts movie, as Kim and other North Korean officials watched and applauded as numerous soldiers broke bricks and concrete blocks with their hands and heads, bent iron rods and hit each other with mallets and large wooden sticks.
One particularly extreme moment sees a soldier snap a chain that has been wrapped around his body before then lying down on a pile of broken glass and then having a concrete block smashed over his chest.
Warning: This isn't for the faint of heart.
This demonstration at the Defence Development Exhibition was bit intense. Video broadcast today on North Korean TV. pic.twitter.com/zehpI6EAEd

— Martyn Williams (@martyn_williams) October 12, 2021
These eye-watering displays were reportedly part of a self-defence exhibition that took place in the North Korean capital earlier this week, where the state also displayed its other weapons and nuclear arsenal.
Sign up to our new free Indy100 weekly newsletter
According to the Washington Post, this included a 'hypersonic' which North Korea claimed to have tested last month but experts have cast doubt on that particular weapon's capabilities.
The Korean Central News Agency report that Kim called his military "invincible" in a speech where he also accused the United States of being hostile to his nation and "continuing to create tensions in the region with its wrong judgments and action."
This was the first event that Kim has overseen since he took control of North Korea in 2011. It marked the 76th anniversary of the country's ruling Worker's Party.