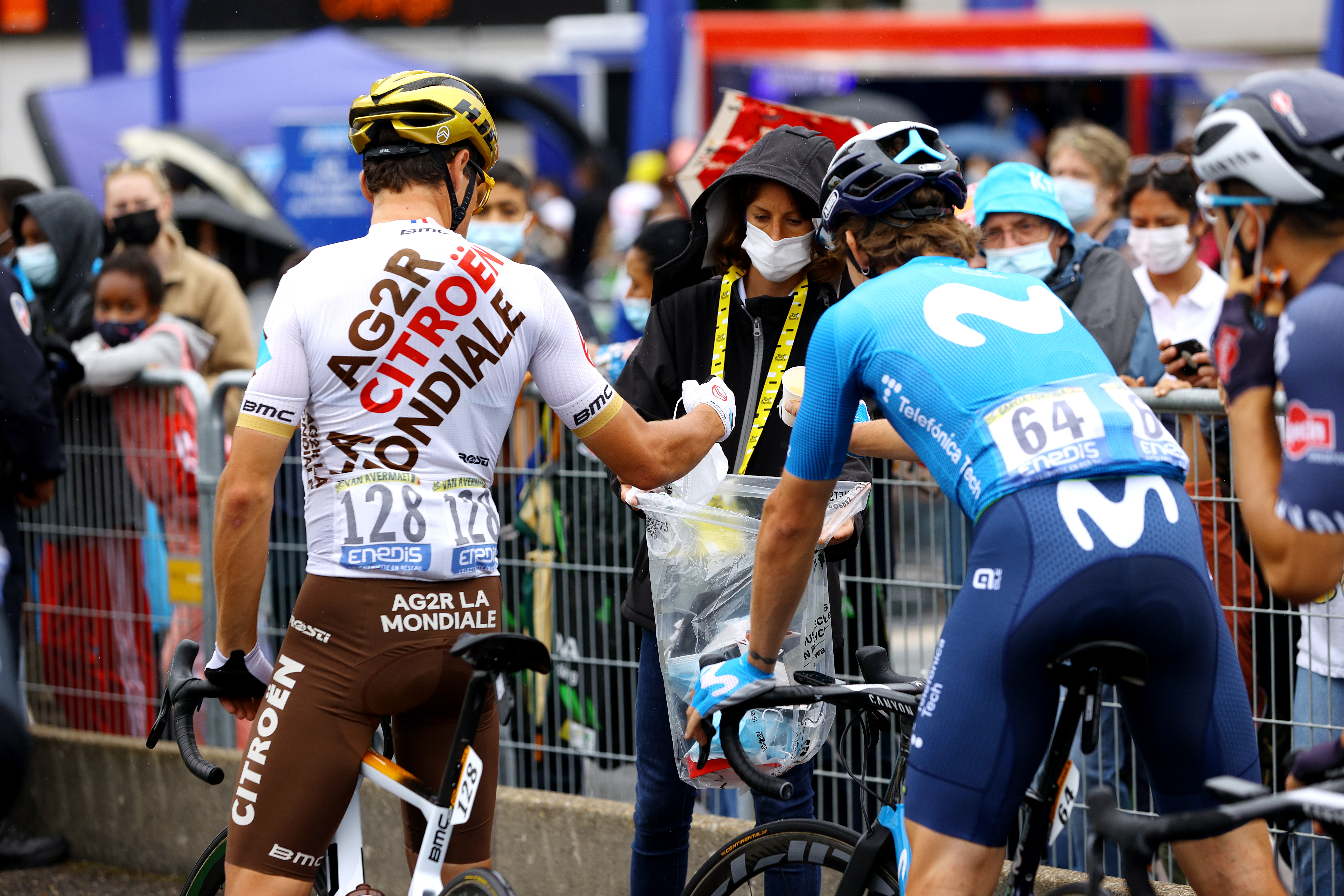 The organisers of the Tour de France are set to implement a new Covid-19 protocol at the race this July, which will see interaction between fans and riders reduced. 
During last year's edition, 17 riders left the race with Covid-19 before the final day in Paris. The virus also heavily impacted this year's Giro d'Italia, where Soudal Quick-Step finished with just two riders, having lost five to Covid positives, including the race leader Remco Evenepoel. 
In a bid to reduce the risk of infections, the Tour de France has laid out a new protocol, including the compulsory wearing of face masks and limiting social interactions. 
Though the race organisers are yet to officially reveal the protocol, a chart of its contents, seen by the Reuters news agency, is said to say: "For all the team members: Respect a confinement - Limit the interactions outside the race bubble. No eating out. Respect social distancing at the hotel.
"Do not get too close to the spectators - social distancing, no selfies, no autograph."
At last year's race, riders and team staff were allowed to leave their hotels, with some opting to visit local restaurants. Access to the team paddock, where the buses are, was also open to media and VIP guests, until the organisers introduced stricter measures halfway through the race. 
It is understood that access to the team paddock will be permitted at this year's event, which begins in Bilbao, Spain on 1 July, however everyone will be obliged to wear face masks. 
In an interview last week with L'Équipe, former world champion Julian Alaphilippe said that he was the only person wearing a mask on his flight to the Critérium du Dauphiné. 
"I'm still being careful," the Frenchman said. "It may be too much but we have to remain vigilant, I prefer that to missing the Tour de France.
"Cycling remains the only sport where you have a lot of controls: it spoils the party a bit, but we have to get used to it. In order not to stay at home in July and throw away all the sacrifices we've made, we must continue to stay in a bubble.
"Maybe the measures are too heavy, but I really want to ride the Tour."