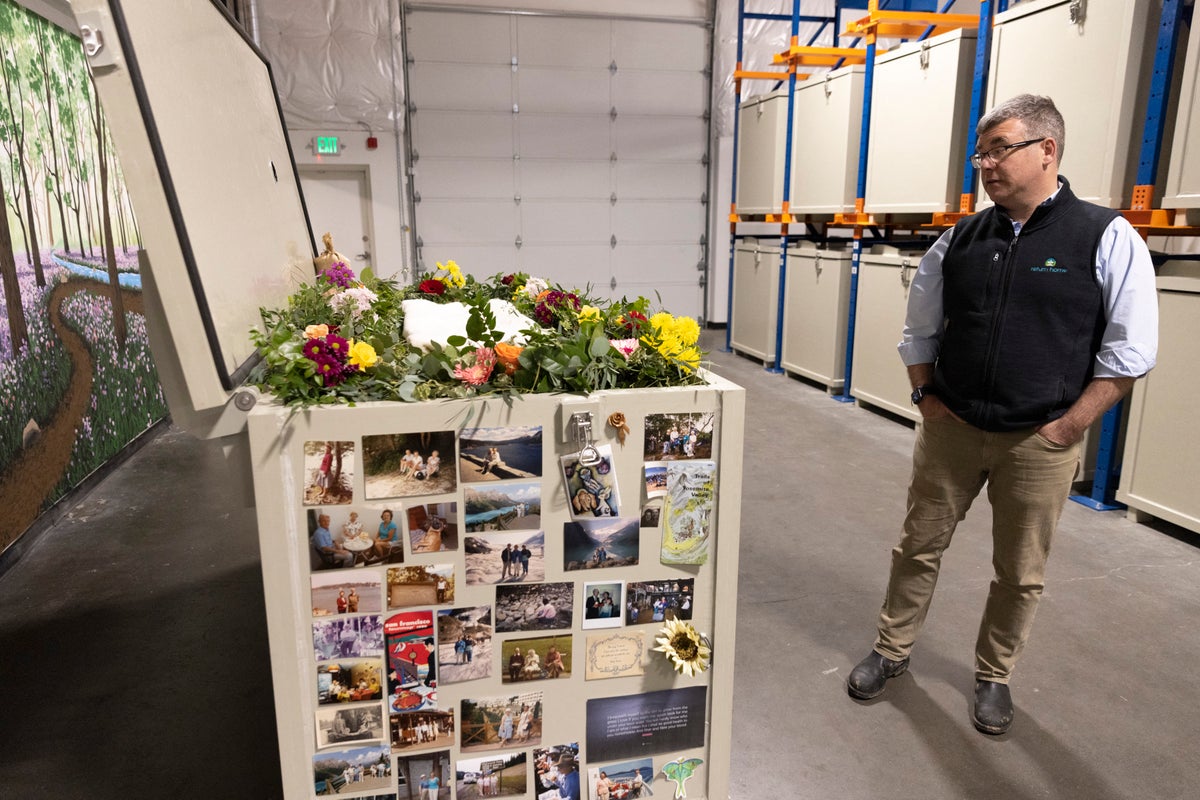 New York has become the sixth state to legalise "human composting", a burial process increasingly popular with climate advocates in which human remains are allowed to naturally decompose and turn into nutrient-rich soil.
New York governor Kathy Hochul signed the bill legalising the method, A382, on Saturday, joining states like California, Vermont, Colorado, Oregon and Washington state, where the process is already legal.
In human composting, bodies are put in a sealed vessel on a bed of organic material like wood chips and allowed to decompose over about two months. Eventually, their remains produce the equivalent of about 36 bags of nutrient-rich soil, which is returned to family members to be spread according to their wishes.
"Cremation uses fossil fuels and burial uses a lot of land and has a carbon footprint," Katrina Spade, founder of Recompose, a Seattle funeral home, told the Associated Press. "For a lot of folks being turned into soil that can be turned to grow into a garden or tree is pretty impactful."
Return Home, an eco-friendly Washington State funeral service, called the legislation "a huge step for accessible green death care nationwide" in an interview with the New York Post.
Some religious leaders opposed the new technique, including the New York State Catholic Conference.
"Composting and fertilizing may be appropriate for vegetable clippings or eggshells, but not for our mortal remains," Dennis Poust, executive director of the New York State Catholic Conference, said last year as the legislation was being debated.
Howard Fischer, 63, an investor who lives outside of New York City, told NBC New York he plans to have his remains naturally decomposed, and is considering having them spread outside his family home in Vermont.
"I am committed to having my body composted and my family knows that," he said.
Startups like Recompose have raised millions to fund this new vision of burial, which advocates argue is not only greener, but cheaper than many traditional funeral processes.