New travel test kit can be packed before you go and managed by smartphone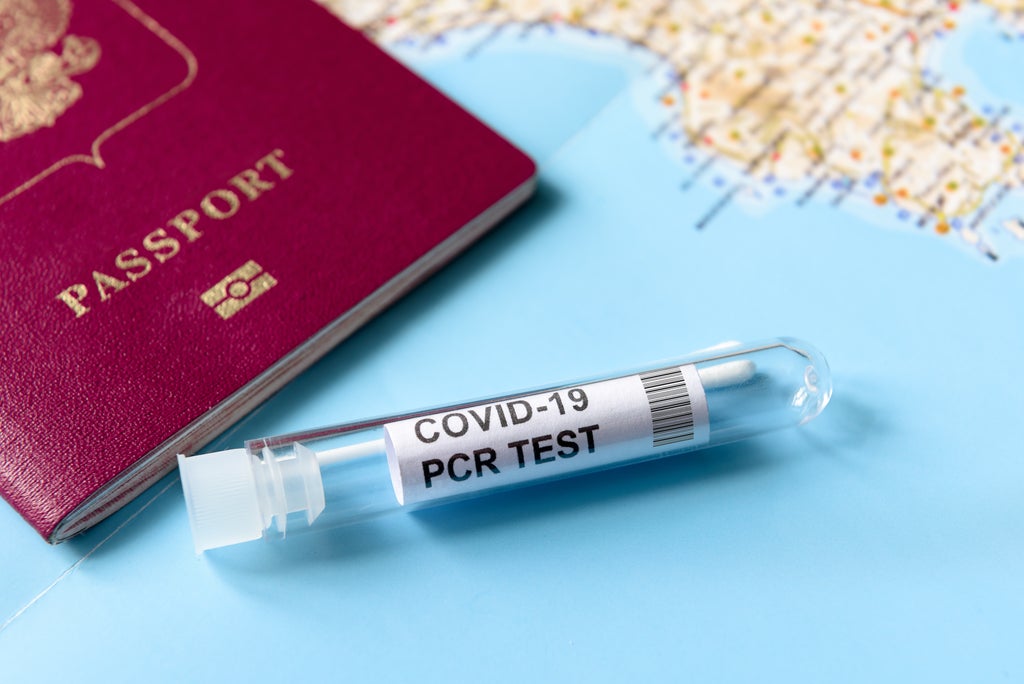 A new Covid travel test kit has been designed to be packed before you leave for your trip, and taken in while you're away - removing the need to visit a clinic or test centre abroad.
My Travel Test, promoted as a "fit-to-fly" test to be taken before travel back to the UK, is a rapid antigen test small enough to fit in a washbag.
The test kit costs £29 and its manufacturer, Private Harley Street Clinic (PHSC), says it has a  sensitivity level of 97.1 per cent and specificity of 99.5 per cent.
According to UK government rules, tests taken before returning to the UK from an amber or green list country can be a PCR, LAMP or antigen (lateral flow) test, but crucially "must meet performance standards of ≥97% specificity, ≥80% sensitivity at viral loads above 100,000 copies/ml".
To use the kit, you must sign up for an online account on your smartphone, using a QR code, then upload a video and photographs as evidence that you have taken the swab sample correctly, as well as showing the negative result.
From there, the video and photos are "carefully checked and scored for accuracy against clinical criteria by a specially trained team" and a certificate of the negative result is emailed to you within 30 minutes.
The app used with the kit is currently only available on Apple IOS.
There are similar products already on the market, but most require a video consultation with a doctor, and some are priced much higher than the new kit.
Dr Mark Ali, medical director of the Private Harley Street Clinic, said, "We wanted to bring the price down and improve convenience for people who wish to travel. We believe that this is a first step in a new and more seamless system for evidencing people's Covid-19 status for travel.
"We have the technology to run this all from a smartphone, from anywhere in the world, and at £29 we believe that it offers really good value and speed for families and business travellers alike. By using smart technology, we have removed the need to have a call with a doctor and simplified the process."
However, Simon Calder, travel correspondent of The Independent, has his concerns about this new breed of test.
He says: "Overall I believe the UK's testing regime is too onerous. But in the case of 'fit-to-fly' tests before travelling home, I am concerned about unsupervised tests conducted in a hotel room abroad – because they may give a false negative, and are open, regrettably, to abuse.
"A properly medically administered test is more likely to give a true result, and in my experience is usually cheaper – around €25-€30 (£21-£26)."