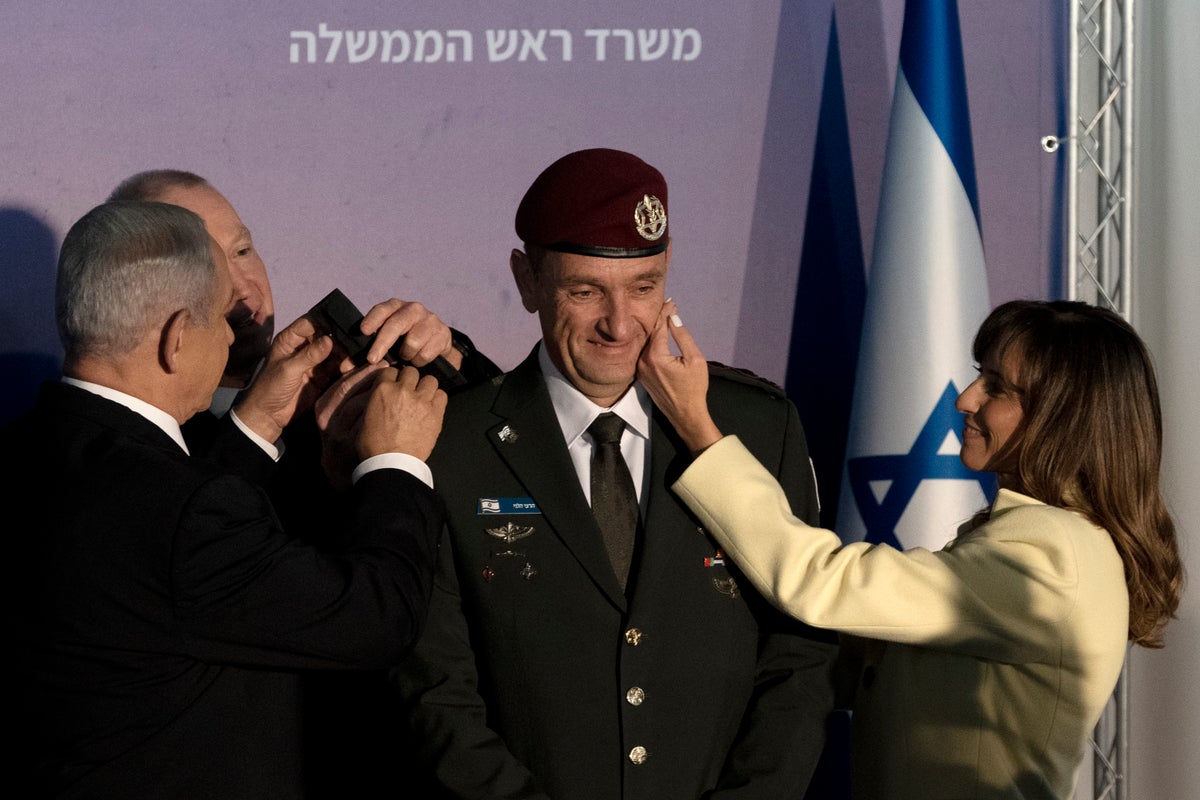 Israel's new army chief on Monday vowed to keep the military free of politics, days after his predecessor spoke out against planned changes to military operations in the occupied West Bank.
Lt. Gen. Herzi Halevi took office as the army chief of staff at a ceremony in Jerusalem. He is the first West Bank settler to serve as the military chief.
He succeeds Aviv Kohavi, who over the weekend spoke out in a series of interviews against dividing the military's authority, particularly in the occupied West Bank. Kohavi wrapped up a four-year term.
Prime Minister Benjamin Netanyahu has pledged to hand over control of the military body overseeing policy for civilian affairs in the West Bank to his finance minister, Bezalel Smotrich. The country's new national security minister, Itamar Ben-Gvir, has been promised command of the paramilitary Border Police, whose troops operate in the West Bank under the military's authority.
Both Smotrich and Ben-Gvir are ultranationalist leaders of the West Bank settler movement.
In an interview with the Kan public broadcaster, Kohavi said that "there's no way that in a given area there will be two commanders with two different instructions, one for the Border Police and another for the army." He called such a situation "unprofessional and unethical."
He also said that separating the Defense Ministry's Civil Administration in the West Bank from the army's chain of command "could do damage" for Israelis and Palestinians alike. He told Kan that appointments to the Civil Administration must be made by the chief of staff, rather than politicians, and "without any extraneous considerations, and certainly not political considerations."
Israel captured the West Bank, along with east Jerusalem and the Gaza Strip, in the 1967 Mideast war. The Palestinians seek all three territories for a future independent state.
Some 500,000 Israeli live in West Bank settlements that are considered illegal by most of the international community. The Civil Administration is responsible for policies that impact both the settlements and the more than 2.5 million Palestinians living in the territory.
Halevi made a passing reference to the controversy, saying in his inaugural address that he would "keep the army unitary, businesslike, moral and professional, devoid of all considerations that aren't security."