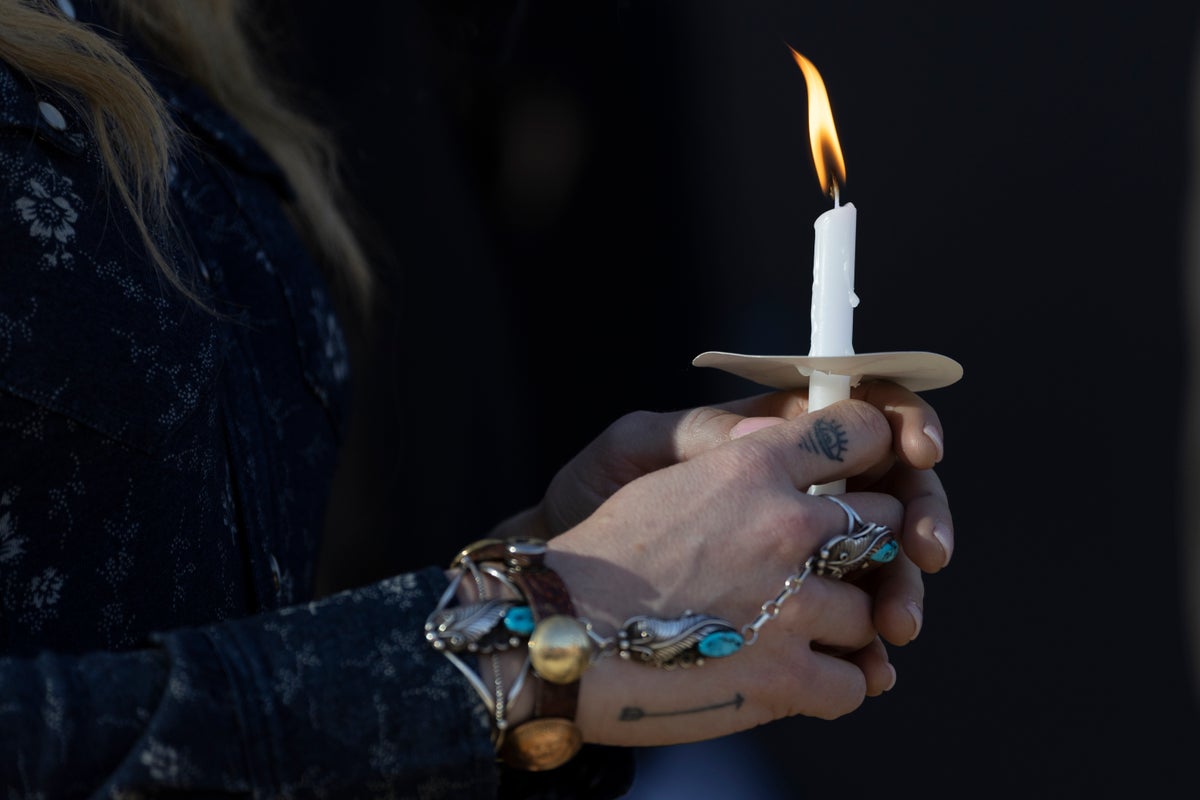 Authorities in Nashville on Thursday released audio recordings of 911 calls made during the shooting that left seven people dead at a Christian school earlier this week.
In one call, which began just before 10:13am on Monday, a caller inside the school told a dispatcher that she thought she was hearing gunshots in the building. The dispatcher asked her if she was in a safe space, and told her that two other people had reported hearing gunshots in the building as well.
"I'm hearing more shots," the caller said. "Please hurry."
Children's voices could be heard in the background of the call, which was one of several that mobilised law enforcement officers and emergency responders to the scene of the shooting on Monday morning.
In another call, a man who said he was in a room on the building's second floor told a dispatcher he believed there was a shooter near by.
"I'm on the second floor in a room," he said. "I think the shooter is on the second floor."
In a third call, a man told dispatchers he was walking with other adults and a group of people including a number of children away from the building and out toward the road. Children's voices could also be heard in the background of that call, as could several other adult voices.
In total, three adults and three nine-year-old children were killed in the attack. The alleged shooter, 28-year-old former student at the school, was killed by police at the scene.
The shooting has prompted another round of despair and frustration across the country, which has already experienced more than 125 mass shootings this year and a number of high-profile school shootings.
The release of the recordings of the 911 calls came on Thursday as a crowd of thousands advocating for stricter gun control measures demonstrated at the Tennessee state capitol building just a 20-odd minute drive away from The Covenant School building where the shooting took place.
The state's Republican-controlled government has shown no indication that it is willing to consider stricter gun laws in the aftermath of the shooting. The legislature has made national headlines this year for its curtailing of LGBTQ rights, passing an effective ban on public drag performances earlier this month.
In addition, prior to the shooting, the Tennessee legislature had taken up bills to further relax gun laws — considering proposals to arm teachers, allow people to carry firearms on college campuses, and more.