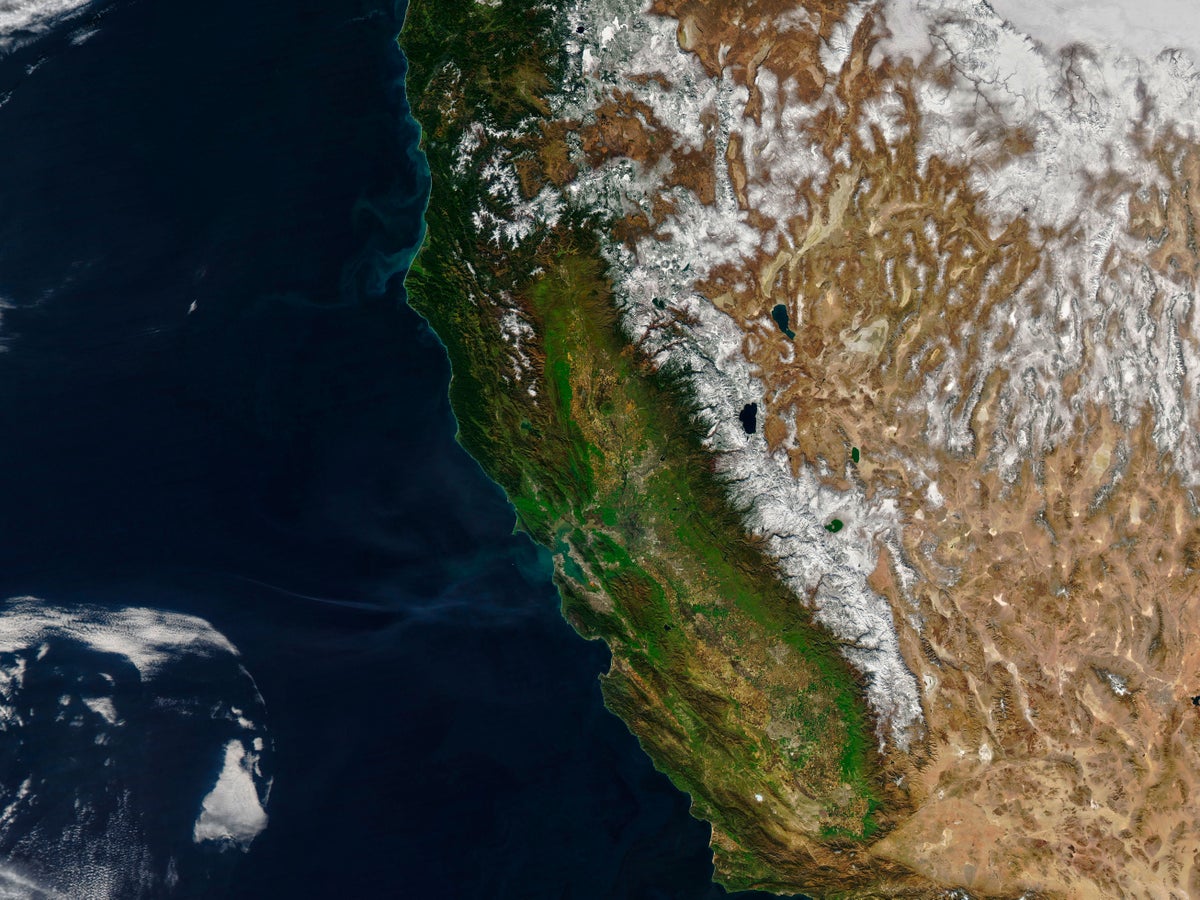 California has been struck by several storms over the course of the last few weeks, with NASA sharing satellite images from space showing flood water rushing towards the ocean.
More than 32 trillion gallons of rain have fallen since 26 December, and multiple areas of the state have crossed their total yearly rainfall since October.
But a lot the water is flowing into the ocean despite that the last few years have been some of the driest in recorded history, Newsweek noted.
"The end is in sight for the siege of atmospheric rivers hitting California in recent weeks," the Earth Observatory at Nasa wrote earlier this week.
The observatory said it was "one of the wettest periods in the Bay Area in 160 years".
The period between 26 December and 16 January was the wettest 22-day streak in the area around San Francisco since 1862, the National Weather Service reported.
"Virtually all of the state received rainfall totals of more than 350 percent above average in the first half of January 2023," the observatory added.
The recent rain and snowfall prompted a buildup of snow in the Sierras and increased water levels in many reservoirs. Though, not all of the water remained as when the ground becomes "saturated, water can't infiltrate below the surface and runs off into nearby waterways, sometimes taking soil with it," the observatory said.
The agency shared two images, one from 23 January 2022 and one from 17 January this year.
The 2023 image shows "swirls of sediment" off the Californian coast while the image from last year shows more typical conditions, the agency added.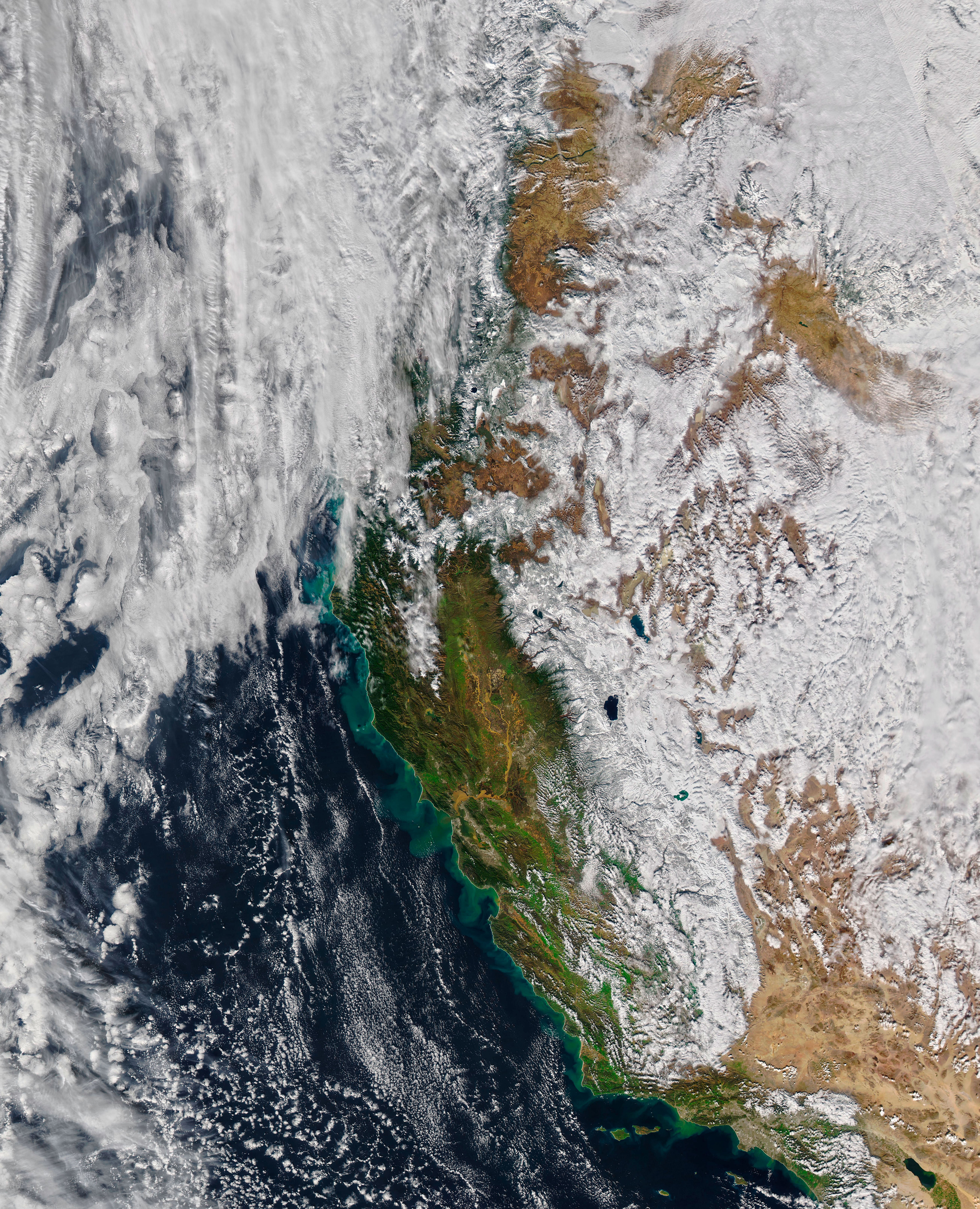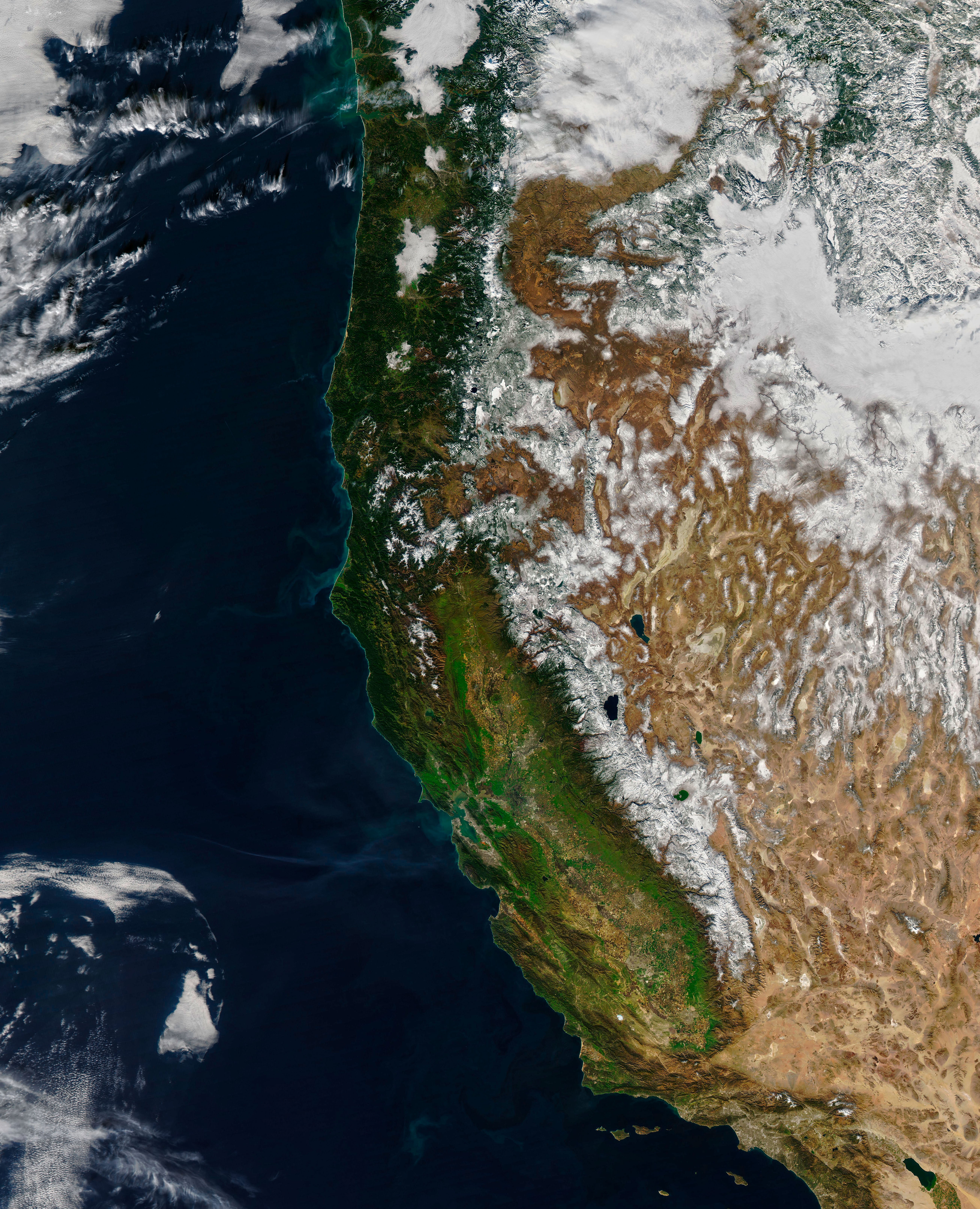 "Green swirls of sediment can be seen billowing into the Pacific Ocean from the coastline from Oxnard to Eureka," the observatory said of the 2023 image.
In another image from 17 January 2023 showing the Bay Area, sediment with a colour resembling tea can be seen swirling in the San Pablo Bay, which had been "fed by the soil-laden waters of the Sacramento and San Joaquin rivers".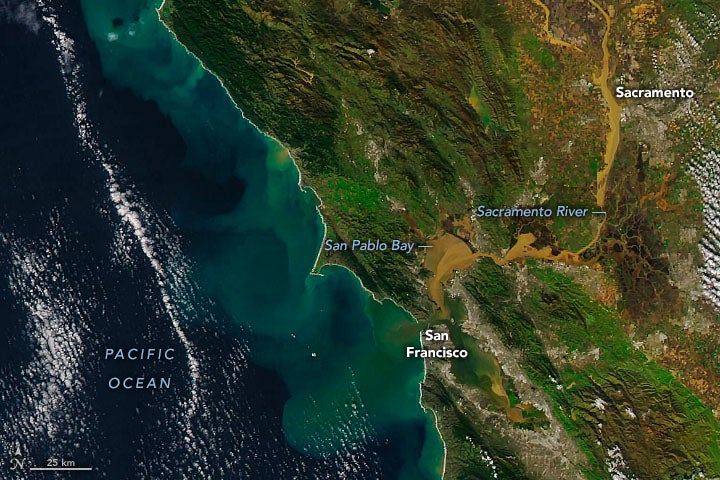 The rivers are the two longest in the state and they drain large areas of the Central Valley where fruit, vegetables, and grain are produced.
Some of the water and snowfall remained on the ground, particularly the mountain snow, with the different amounts of snow between the 2022 and 2023 images clearly visible.
On 18 January, the mountain snowpack was 248 per cent of average across California and 124 per cent the average of the usual snow season peak on 1 April, snow surveys showed.