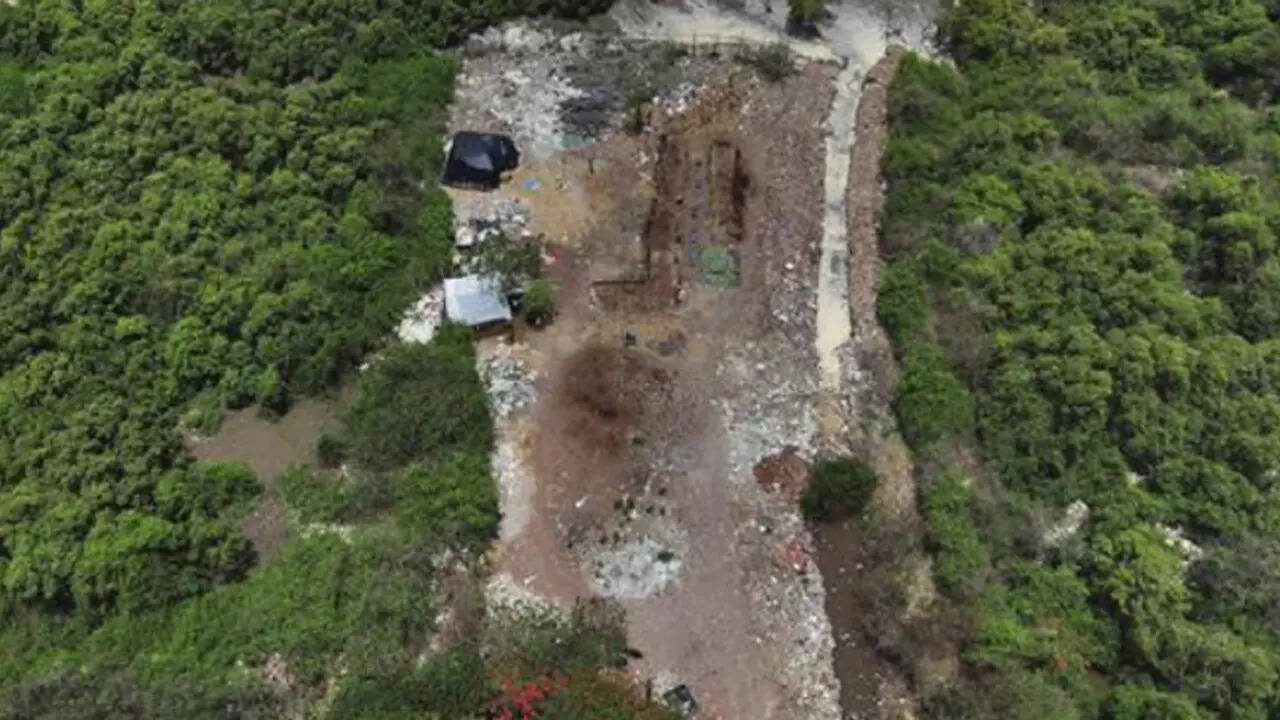 MUMBAI: The nature lovers of Versova and nearby areas of Andheri, Juhu have come together to fight for the preservation of mangroves along the coast in Survey 161, where certain land sharks have been systematically destroying the green cover for their vested interests.
The founder trustee of Save Andheri Versova Environment (SAVE) Forum, Pravin Choudhary, told Mirror: ``Many local citizens, ALMs and groups involved with SAVE Forum are highly disturbed by the way our precious green mangroves along the Versova coast are steadily disappearing due to illegal activities. We have contacted various state authorities, including the forest department, to ensure that these mangroves are protected and handed over to the state mangrove cell for preservation.''
Choudhary further added: ``If you compare the photos of these mangroves taken in 2019 and now, it shows the shocking disappearance of the green cover by the land sharks. There is an illegal `tabela' (cow-shed) where nearly 35 cows and their progeny are tied to the stems of mangroves. During high tide, these poor bovines are neck-deep in sea water. We are also demanding the cancellation of two building plots which should be handed back to the suburban district collectorate as there can be no construction within 50 metres of the mangroves.''
The chairperson of Juhu Versova Link Road North ALM, Dr Kanta Mukherjee, and the president of Care Mangroville Residents Association, Manish Mehta, are also supporting this cause to save the Versova mangroves from further degradation.
The additional principal chief conservator of forests (mangrove cell) Virendra Tiwari, told Mirror: ``I have seen a citizens' video on the issue of the Versova mangroves in Survey 161. Our mangrove cell already has secured around 100 hectares of mangrove area in and around Versova region. The remaining mangroves like this one can be handed over once certain procedures are followed by the district authorities.''
Choudhary added: ``The Bombay high court order of September 17, 2018, clearly states that all mangroves are protected forests irrespective of whether they are handed over to the forest department or not. Anyhow, we citizens will continue to persist with the state authorities to get rid of all illegal activities inside our green mangroves, for the sake of environment. It will be ridiculous if tomorrow some building project comes up on this site, despite the fact that mangroves can be seen on the surrounding three sides.''
``Sometimes mangroves are quietly burnt during night, while debris dumping also happens here in order to encroach more land from this CRZ area. People with vested interests are trying to reclaim this coastal land,'' added Dr Kanta Mukherjee.
Former IAS officer who retired as additional chief secretary of Maharashtra state, Satish Tripathi, commented: ``I am happy that this long pending green issue is being highlighted now. It is surprising that such wanton destruction of mangroves has escaped the notice of authorities. This illegal activity has progressed over the years and yet no action to contain the denudation of priceless mangroves jutting the sea has been taken. The tabela which started its illegal occupation more than twenty years ago was spread over a small patch of land and is now spread over nearly an acre. It's heartening that people like Pravin Choudhary, Sharvari Gokhale, Sheetal, Srikant Hazare, Daisy Arora, Wagle, Jayesh and several others have made determined effort to save the mangroves from further damage. Sri Deshpandey, the local RFO, has been supportive."
The NGO, NatConnect Foundation, also drew the attention of HC appointed Mangrove Committee to the destruction at Versova and requested the committee for immediate action. "It is really unfortunate that mangroves are being destroyed though these sea plants are the frontline soldiers protecting the coast from tidal fury," NatConnect director B N Kumar said. He regretted that such acts are happening across Mumbai Metropolitan Region despite the warnings against the rising sea levels that will drown the coastal cities like Mumbai.