Mumbai: Surgery suites busy once again after lull in Covid-19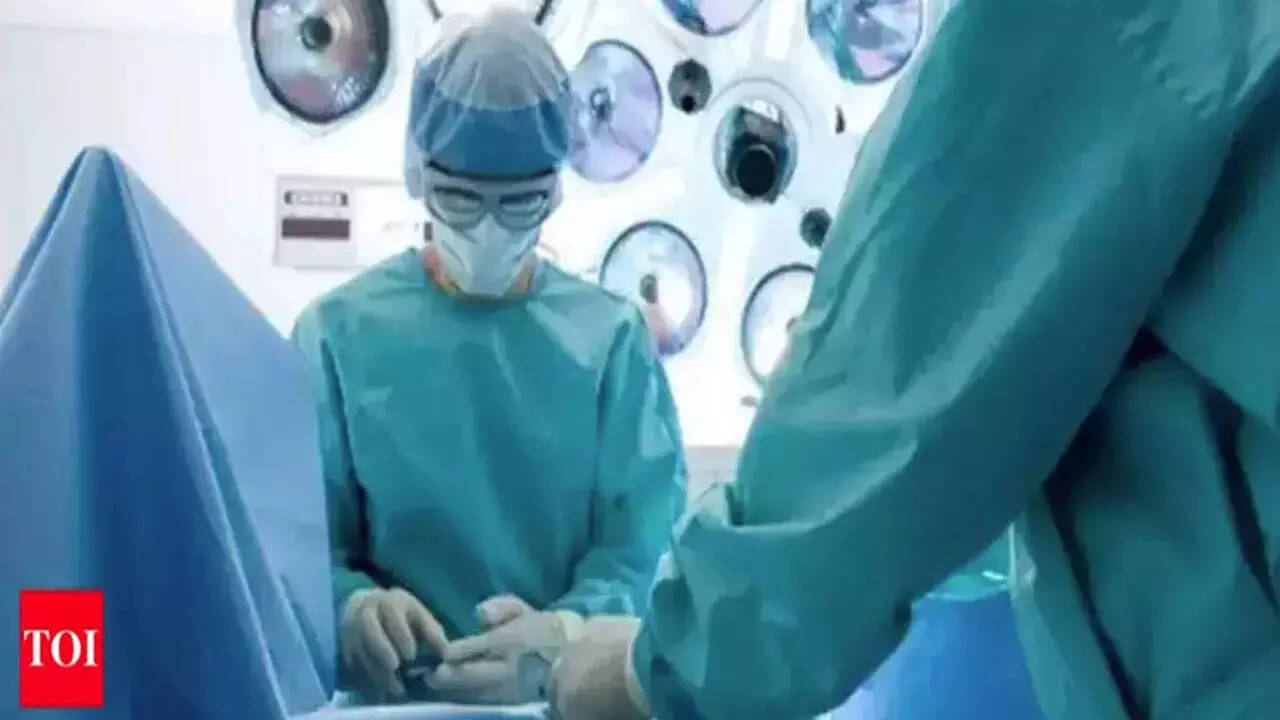 MUMBAI: The lull in Covid-19 has turned city surgery suites into busy zones again as patients who ignored their heart murmur, thickening cataract, painful knees or growing fibroids over the last 18 months are making a beeline for hospitals.
Gynecologist Dr Kiran Coelho spent Saturday morning removing multiple fibroids each over four cm in length from a 35-year-old woman. "She cancelled her surgery when lockdown was declared in March 2020 and returned with bigger fibroids,'' said Dr Coelho. This young patient isn't the only one. "Every day, apart from deliveries, there are two to three surgeries for women who due to Covid did not seek timely help for heavy bleeding issues or precancerous growth,'' said Dr Coelho.
Be it clinic consultations or surgeries, Dr S Narayani, regional head at Fortis Hospital in Mumbai, said 'numbers' are closer to pre-Covid levels. "Covid had gripped minds of people, but not anymore,'' she said.
Senior surgeons said Covid had left a mark on the non-Covid pool of patients too. Leading heart surgeon Dr Ramakanta Panda of Asian Heart Hospital, Bandra, said patients were coming in with "worsened symptoms''.
"While delaying treatment or not being able to take proper treatment or check-up, some suffered silent heart attacks and have become unstable, with low heart pumping and other acute complexities that need urgent surgery,'' said Dr Panda.
Many heart patients developed multi-organ problems because of lack of treatment or inadequate treatment. "This includes those whose diabetes is not well-controlled, kidney functions have deteriorated or lung functions are poor, especially those who have recovered from Covid," said Dr Panda.
The 'Covid effect' is something that the head of ophthalmology at JJ Hospital, Dr Ragini Parekh, also picked up. "As we do a thorough pre-surgery workup on patients, we realized some have lung issues due to a previous Covid infection,'' she said. At the moment though, Dr Parekh's team is concentrating on having to go back to the pre-Covid level of performing 150 surgeries a day. "Due to Covid, numbers dropped to 20-30 a day, but people are now ready for surgery,'' she said. JJ team performed around 70 eye procedures daily on an average last week, but expect the tally to rise to three digits in the coming week. "We completed an eye camp in Parbhani and have prepared a list of 800 patients who will travel to JJ Hospital (in Byculla) in daily batches of 70 over the next few days,'' she said.
Trauma surgeries involving broken bones never stopped during Covid due to their serious nature, corrective surgeries for many other orthopedic conditions were postponed due to Covid. But orthopedic surgeon Dr Kausal Malhan of Fortis said they nearly reached pre-Covid levels in patients coming in for knee and hip replacement surgeries.