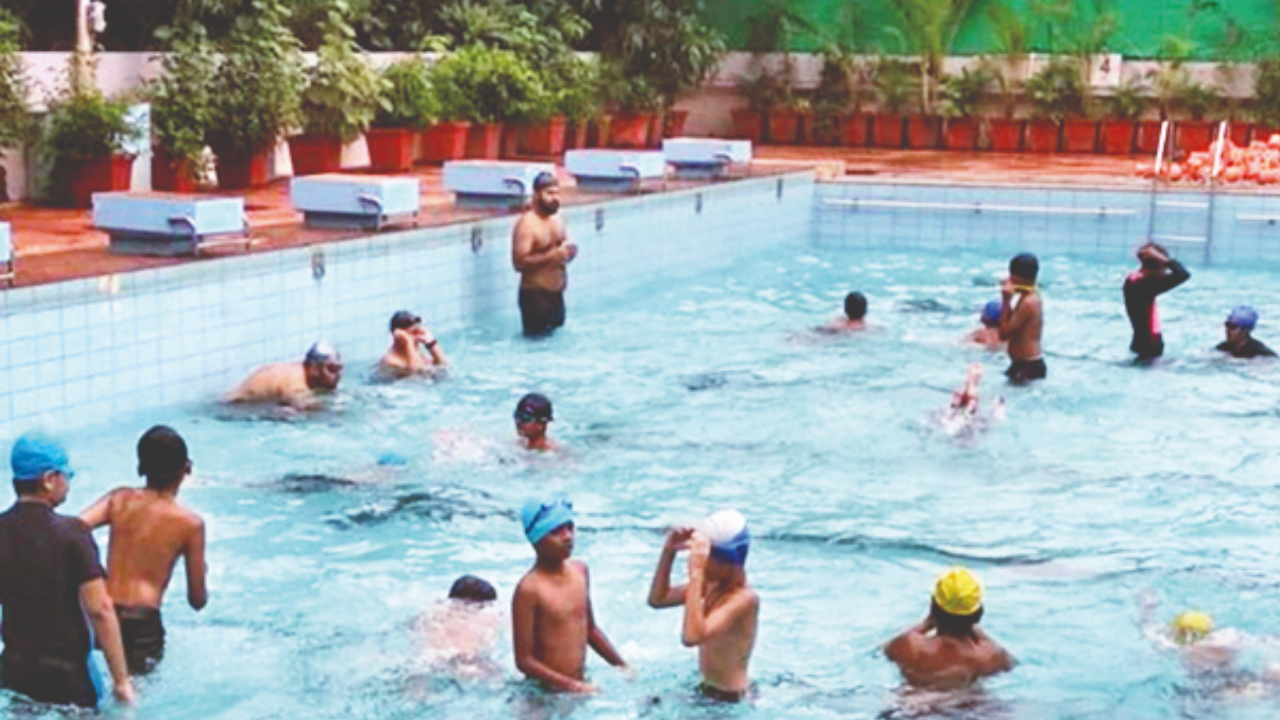 MUMBAI: Three months after Andheri sports complex, one of the biggest BMC-run sporting facilities, was opened for public use after the pandemic, swimmers have complained about low water levels in the pool. One of the two pools is restricted for public use.
Swimmers have said that due to leakage in the pipeline connecting the pool to the filtration plant, the latter cannot be started leading to unclean water and hygiene issues. Hiren Rampura (40), a local using the pool since 2003. "There have been recurrent issues in the pool even after it underwent major renovation a few years ago. Due to this, it remains shut and swimmers are not able to use it despite paying charges," said Rampura who represented the complex in 2012-13 at a national-level competition..
Dhaval Shah of Lokhandwala Oshiwara Citizens Association said Andheri sports complex is a marquee venue for sports enthusiasts and children alike. "Such issues dampen the spirit and drive people away," he said.
Another swimmer, Shankar Yeram (45), said the water quantum has been declining due to leakage. "A cast iron pipe is leaking due to which water level comes down. Old members are not getting services and new members are being enrolled," said Yeram.
Officer on special duty--Devendra Kumar Jain, chief administrative officer of the complex, said the pipeline being several decades old, a crack had developed in it. "But one of the two pools is functional while we're working on pipeline replacement. We've tried to maintain the standard of facilities in the complex," he said, dismissing allegations of poor maintenance.