Mumbai: Lata Mangeshkar tests Covid positive, in ICU with Covid pneumonia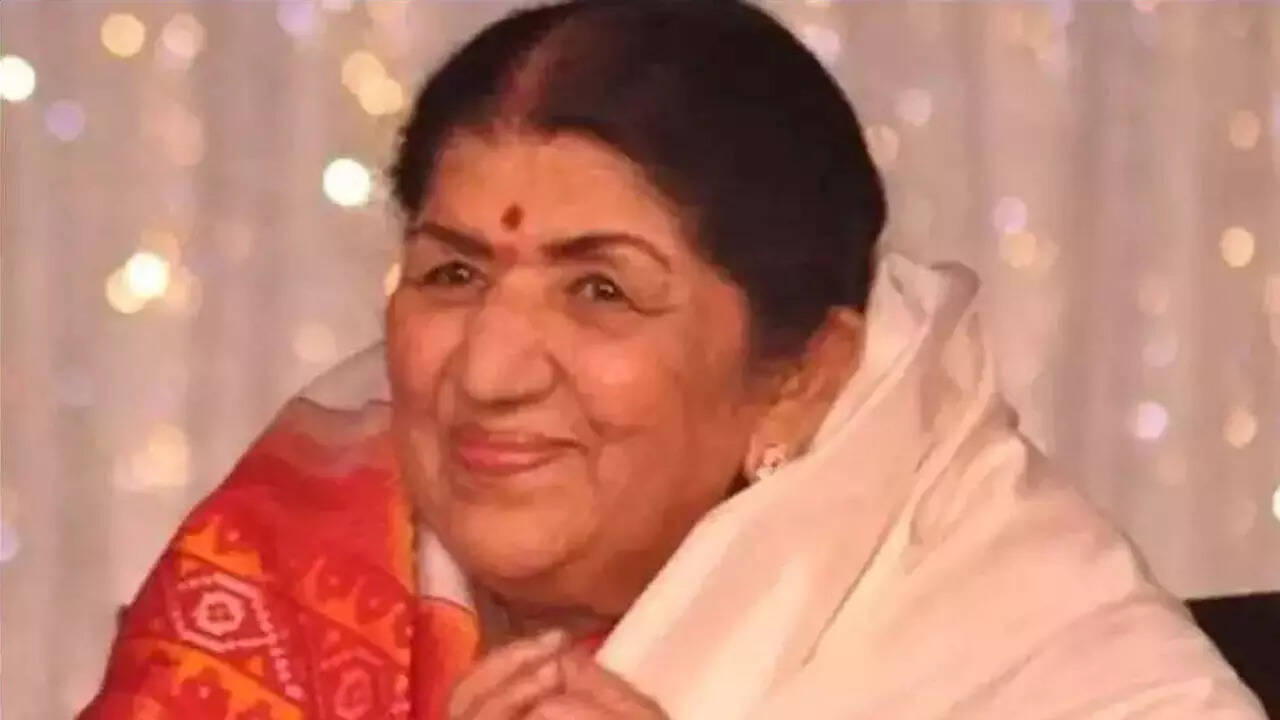 MUMBAI: Singer Lata Mangeshkar is admitted to Breach Candy Hospital as she tested positive for Covid-19 this past Saturday.
"She was admitted late on Saturday night and has Covid pneumonia," said senior consultant Dr Pratik Samdhani who is treating Mangeshkar. He added Mangeshkar, who is 92 years old, is in the hospital's intensive care unit (ICU).
"It's a mild case of Covid-19, but we thought of removing Didi (as Mangeshkar is addressed by her family, friends and legions of fans) to the ICU in view of her advanced age. She is recovering," said Rachana Shah, writer and Mangeshkar's niece. "A team of best doctors is looking after her. Didi's countless admirers and friends are praying for her health and their prayers will surely be answered," Shah added.
Mangeshkar is on oxygen support and could remain in hospital for a few more days. Sources said she doesn't need invasive ventilator support at the moment.
A senior official from the D Ward, where Mangeshkar resides, said she was at the hospital for another medical condition three days ago and tested positive for Covid-19 while on treatment.
Mumbai mayor Kishori Pednekar said she has been informed that Mangeshkar's condition is stable. "If required, I will also visit the hospital and inquire about her health with the doctors as I may not be able to meet her in person," said Pednekar.
Mangeshkar, who was honoured with Bharat Ratna, the country's highest civilian award in 2001, was admitted to Breach Candy Hospital in 2019 after complaining of breathing problems which doctors said was due to a viral infection.
Mangeshkar is held in high esteem not only for her mellifluous songs, but also for her ability to fuse India into a pulsating, cultural whole, say observers.
Close friends, musicians and filmland personalities have been calling up Prabhu Kunj, the legendary singer's Pedder Road residence, to inquire after her health. Admirers tweeted all through Tuesday for her speedy recovery.
A torrent of tweets that kept pouring in all through the day reiterated Mangeshkar's popularity across the country. Prime Minister Narendra Modi inquired after her health.
In a tweet, West Bengal CM Mamata Banerjee said she prayed for Mangeshkar's speedy recovery. Actor Abhishek Bachchan echoed identical sentiments. "Prayers for Lata-ji's speedy recovery," said sarod maestro Ustad Amjad Ali Khan. Union minister Prakash Javdekar said, "Get well soon, Lata Mangeshkar-ji. Whole country is praying for your good health." Bahujan Vikas Aghadi legislator Kshitij Thakur said, "I join millions in wishing a speedy recovery to legendary singer Lata Mangeshkar-ji. Get well soon, Didi."