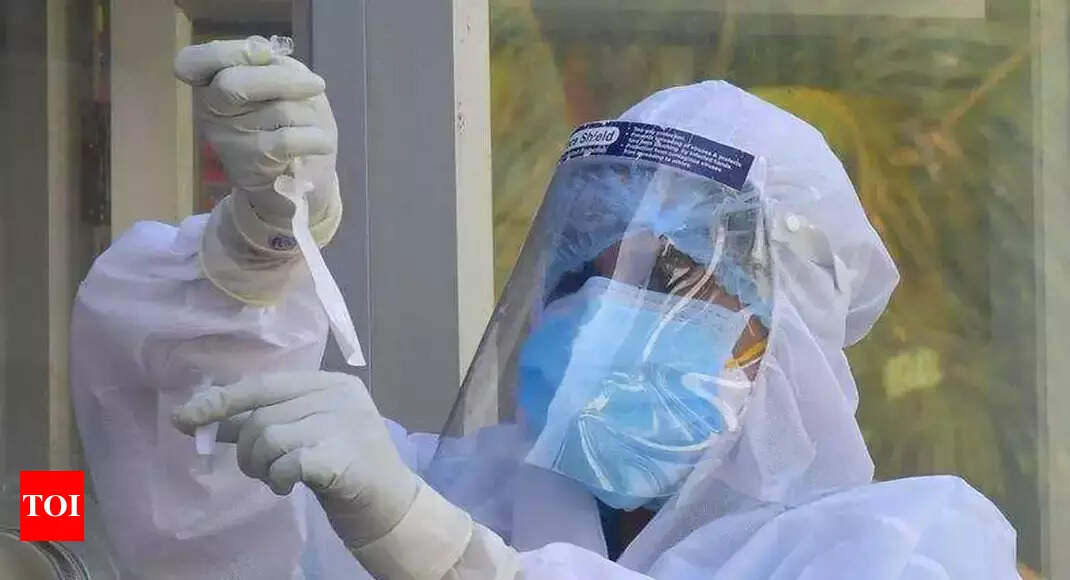 MUMBAI: Densely-populated Andheri in the western suburbs but also places like Tardeo, Girgaum and Walkeshwar have collectively contributed to a fourth of the Covid-19 cases detected in the city last week. A slight uptick in cases and hospitalisations have been recorded over seven days in Mumbai, which civic officials believe is probably caused by the prevailing weather conditions.
From July 31 to August 6, the city saw 2,485 Covid cases, a 37% increase from 1,817 the previous week. In absolute numbers, Andheri (west) saw the highest number of infections at 262 cases, followed by Andheri (east) which reported 218 cases. Third among wards was D ward, which reported 159 cases. The city's overall growth rate (0.03%) of Covid-19 cases is nothing to worry about at the moment, officials said, adding that they are monitoring hospital admissions closely.
The top three wards registering the highest cases attributed the infections to a range of factors ranging from offices returning to near-normal levels, significant footfall of people, discarding of mask usage, and international travel. The wards containing Andheri, for instance, besides their population of 9-10 lakh, also see a footfall of 3-5 lakh floating population daily. While D ward is mainly finding cases in affluent areas among people who have returned from abroad. "We are not finding many cases in the slum pockets of D wards," said an official, adding that there is testing bias in the numbers.
Dr Urmila Patil, medical officer of health (MOH), Andheri (east), said they carry out almost 300 tests a day, out of which 20-25 people come positive. The ward is home to the Seepz and MIDC industrial areas and has the international airport within its jurisdiction. "Besides Mumbai, scores of people from MMR also visit for work daily," she said, explaining why the ward often shows up at the top of the list. A significant shift here is that a majority of those who test positive are symptomatic. She said it shows awareness about getting tested if one has symptoms.
Officials said each ward has unique reasons. Dr Ajit Pampatwar, MOH of Andheri (west), said they have many film studios and hotels in their jurisdiction. Many film crews get tested when they are doing residential shoots. In such cases, they end up providing the addresses of shoot locations and those cases are reflected in this ward," he said, adding that many international travellers get tested in hotels close to the airport before flying out, which also gets added to the ward's list. "Despite that, we are hardly seeing 20-30 cases a day and there are hardly any admissions."