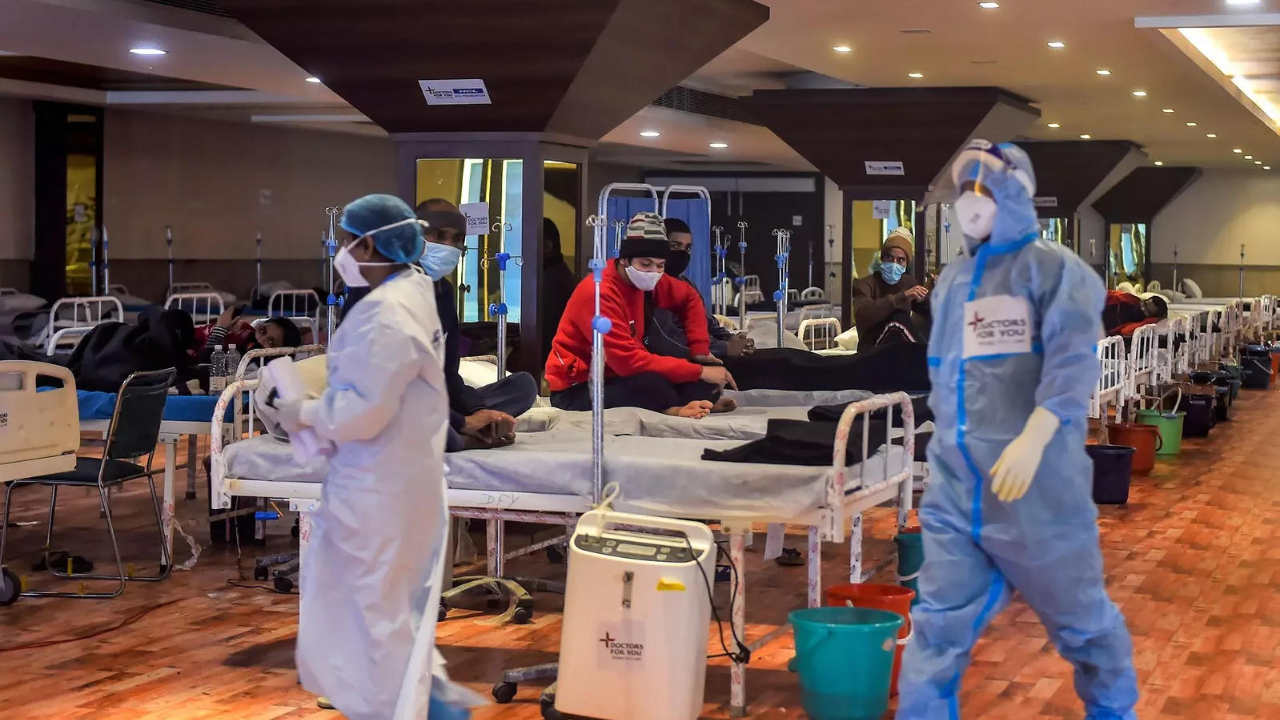 MUMBAI: More than 62% patients admitted to the SevenHills Hospital, Andheri for Covid-19 are fully vaccinated, indicating that majority could be affected with the Omicron variant of Sars-Cov2 that is known for its ability to evade immunity from vaccines. The high vaccine penetration, though, is perhaps the reason why most are not encountering a severe disease.
SevenHills is the nodal centre for Covid-19 treatment in the public sector at present. Till Monday, the hospital had 101 patients of which 83 were admitted in the ward and 18 were in the intensive care unit. An analysis by the hospital showed that 22% of all the inpatients were unvaccinated, 9% were partially vaccinated and nearly 7% had taken the booster shot. Importantly, none of the 18 patients admitted in the ICU had taken the precautionary shot.
Dean Dr Balakrishna Adsul said that the benefits of vaccination are clear. Upto a third of the ICU patients haven't taken a single dose of the vaccine, he said. Of the 18 ICU patients, six are unvaccinated, one is partially vaccinated and 11 are fully vaccinated. The profile of ICU patients, however, is nothing like those seen during the first and second waves. "Many of them are suffering from multiple health problems and have incidentally come positive for Covid. Most are senior citizens," Dr Adsul said, adding that they haven't seen patients coming with pure Covid complications and worsening in 24-48 hours since the third wave.
A physician from the hospital said that vaccination is primarily the reason why most have mild symptoms and don't require oxygen support even.