Mom claims teacher taped mask onto her son's face when he forgot to put one on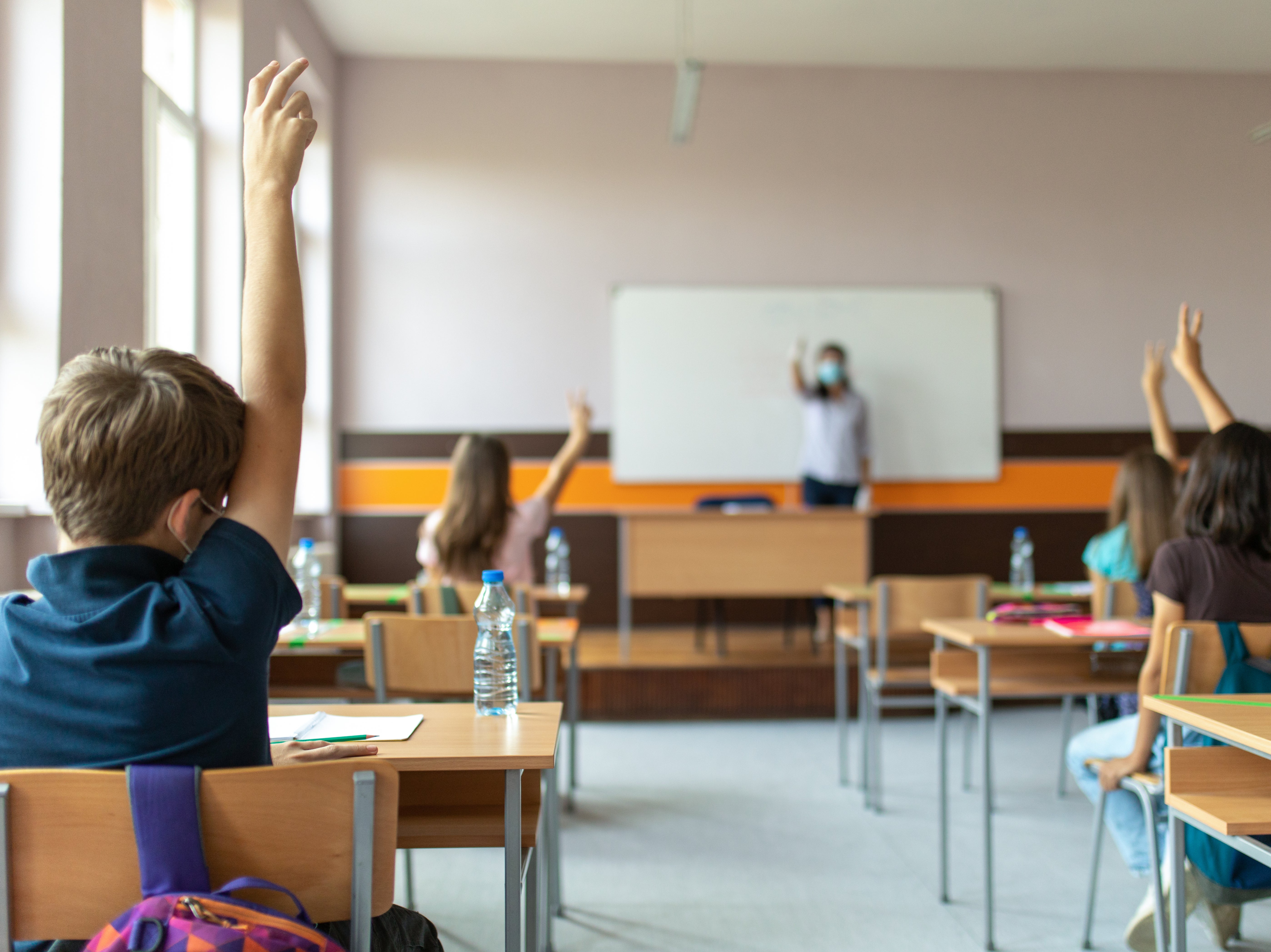 A Las Vegas mother has claimed that her young son was left "very upset" and "humiliated" when his teacher taped a face mask onto him after he forgot to wear one while fetching a drink of water.
Now, the mum – who has not been named – wants the substitute teacher to resign from their position. She also wants fellow parents whose children attend Reedom Elementary School in Mountain's Edge to be aware of the claims she has made against the teacher.
In the state of Nevada, children who attend school from Kindergarten up to the 12th grade are required to wear a face mask inside school and while on school buses.
The alleged incident took place when the nine-year-old boy went to get some water and forget to put a mask on.
"The teacher did not tell him to put it back on or send him to the office, she instead pulled him up in front of the classroom in front of all the students and then taped the mask across the top of his face," the mom claimed.
She also alleges that the substitute teacher added another layer of tape from his nose to his forehead. The boy school then apparently went to the school office, where one of the administrators spotted the tape on his face and visited the classroom to see what was going on.
The mom says her son was not alone and claims the administrator saw another student with tape on their face too.
"I was furious and scared for my son on what kind of long-term effect it is going to have on him socially, the fact that the entire class was laughing," she told local outlet Fox5Vegas.
She describes how her son was left feeling "very upset," and added: "He was crying. He was very humiliated."
In a statement reported by Fox5Vegas, the conducted by Clark County School District (CCSD) said: "The district is aware of the isolated incident and is dealing with the employee through the proper channels. The principal proactively notified the family of the investigation."