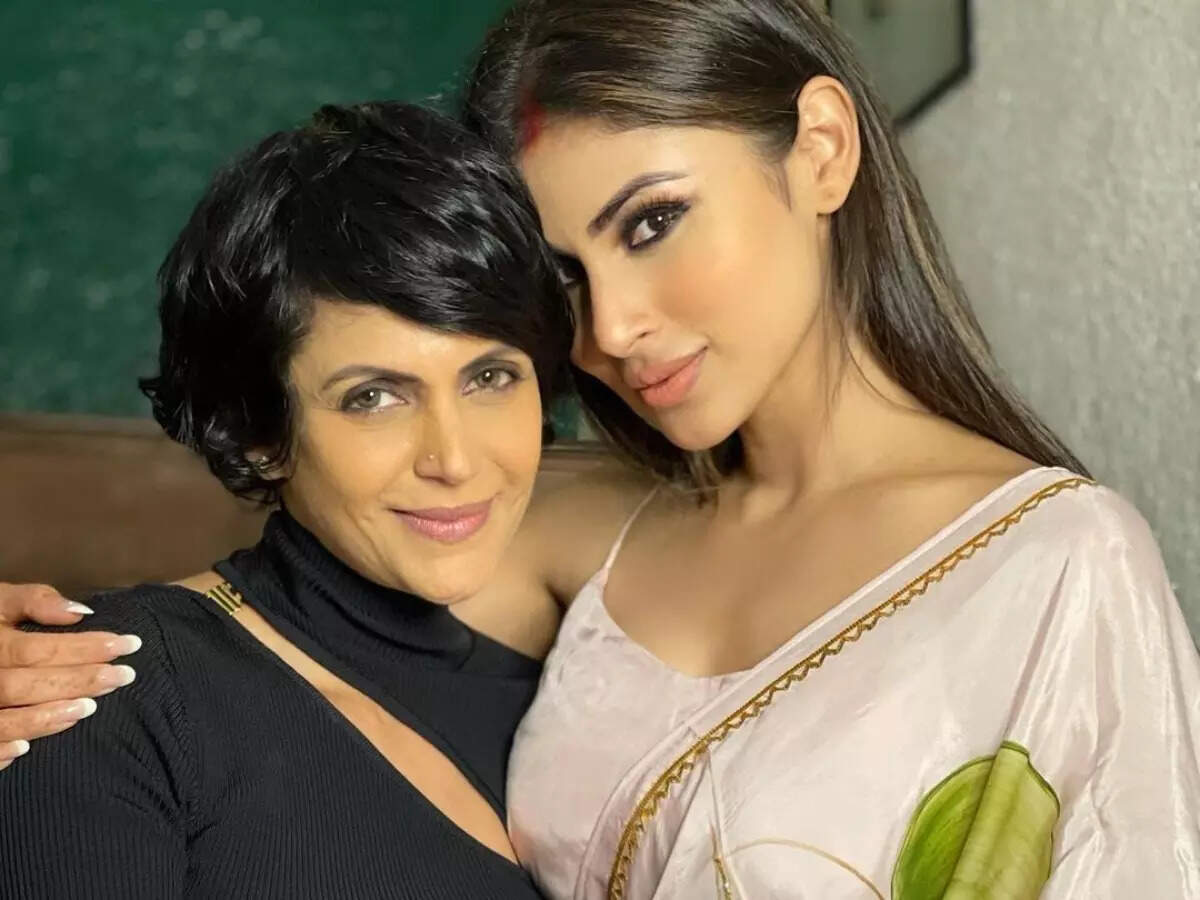 Mouni Roy wished her closest friend Mandira Bedi, who turned 50 today (April 15), with the most uplifting and warm message on her social media account.
In her post, Mouni talked about her relationship with Mandira and called her 'one of my most valued friends, my sister, my family'. She also praised her for rising like a phoenix after her husband Raj Kaushal's death last year.
Wishing her abundance in everything, Mouni ended the post by teasingly saying she is always going to be 'territorial' about her and argue with her for no reason.
Her post read, "My M..Ours was an improbable romance, gods crossed our paths when I least expected it & now you have become one of my most valued friends, my sister, my family.. This last year has been the most difficult for you, life shattering and yet I have witnessed you rise like a phoenix, channelise your biggest sorrow into love and kindness towards Vir, Tara & all your friends around you, so much I see & learn, soooo much I love and admire.."
She added, "Happy happiest birthday my gorgeous girl inside out, I wish you only cry tears of happiness and smiles of joy love and laughter this day onwards, I love you more than words can ever say…@mandirabedi P.s you are my embodiment of 'Where the mind is without fear and the head is held high'. P.p.s I shall always be territorial about you and create fuss and argue with you for no reason whatsoever...LOVE YOU!!!!!"
For the unversed, Mouni and Mandira have been friends for a long time and always a part of each other's special occasions. Earlier this year when Mouni got married, Mandira was seen cheering for the couple and dancing her heart out on the floor.
Mandira also hosted a post-wedding dinner for Mouni and her husband Suraj Nambiar after which the latter said in her social media note, "Thank you so so much for inviting us all to your home, making us laugh, crying, eating, making merry & dancing the night away…you go beyond to make everything perfect…loved every sec of every minute...LUVV YOU SILLY."