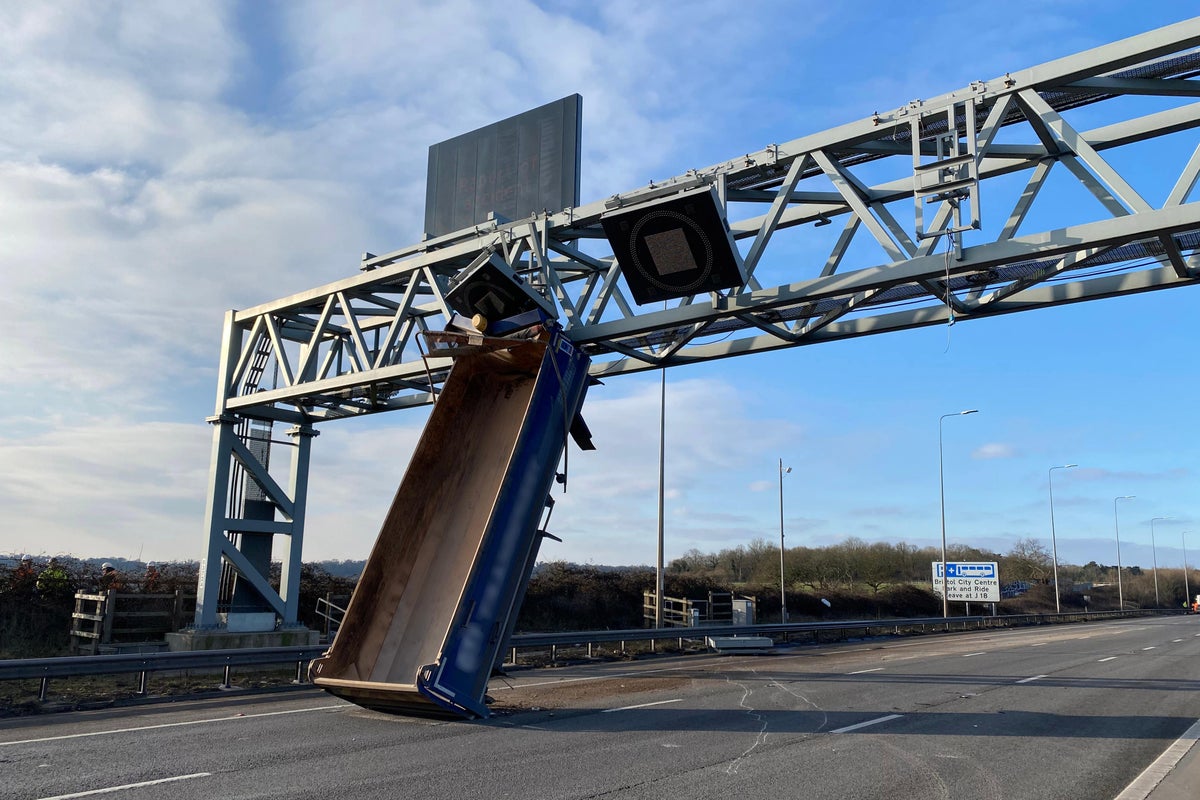 A motorway has been closed in both directions after a tipper truck smashed into an overhead gantry.
National Highways said the crash happened on the M5 near Bristol at 8.20am on Thursday, causing delays of at least an hour.
Part of the vehicle was wedged under the gantry in lane one, but was later removed.
At least one sign attached to the structure fell onto the road, and all other signs on the gantry were disrupted as electrical cables were severed.
Hydraulic fluid also spilled onto the carriageway.
Avon and Somerset Police said no injuries were reported.
The M5 was closed northbound between Junction 18A and Junction 17, and southbound between Junction 17 and Junction 18.
National Highways said it expected to reopen the motorway in both directions later on Thursday.
Operations manager Ray Morwood said: "The M5 has been closed to protect the travelling public and we're working as quickly as we can to assess the gantry damage and make safe the signage and fittings.
"The incident has occurred on a busy section of the M5.
"We are working with our police partners and we appreciate this will cause significant delays to people's journeys.
"In the meantime, we advise people to add a little extra time for their journeys, and to consider alternative routes where they can.
"We thank all drivers for their co-operation and patience and we're working quickly to establish timescales for repair and recovery work."
Drivers can check live updates at website trafficengland.com or follow @HighwaysSWEST on Twitter.