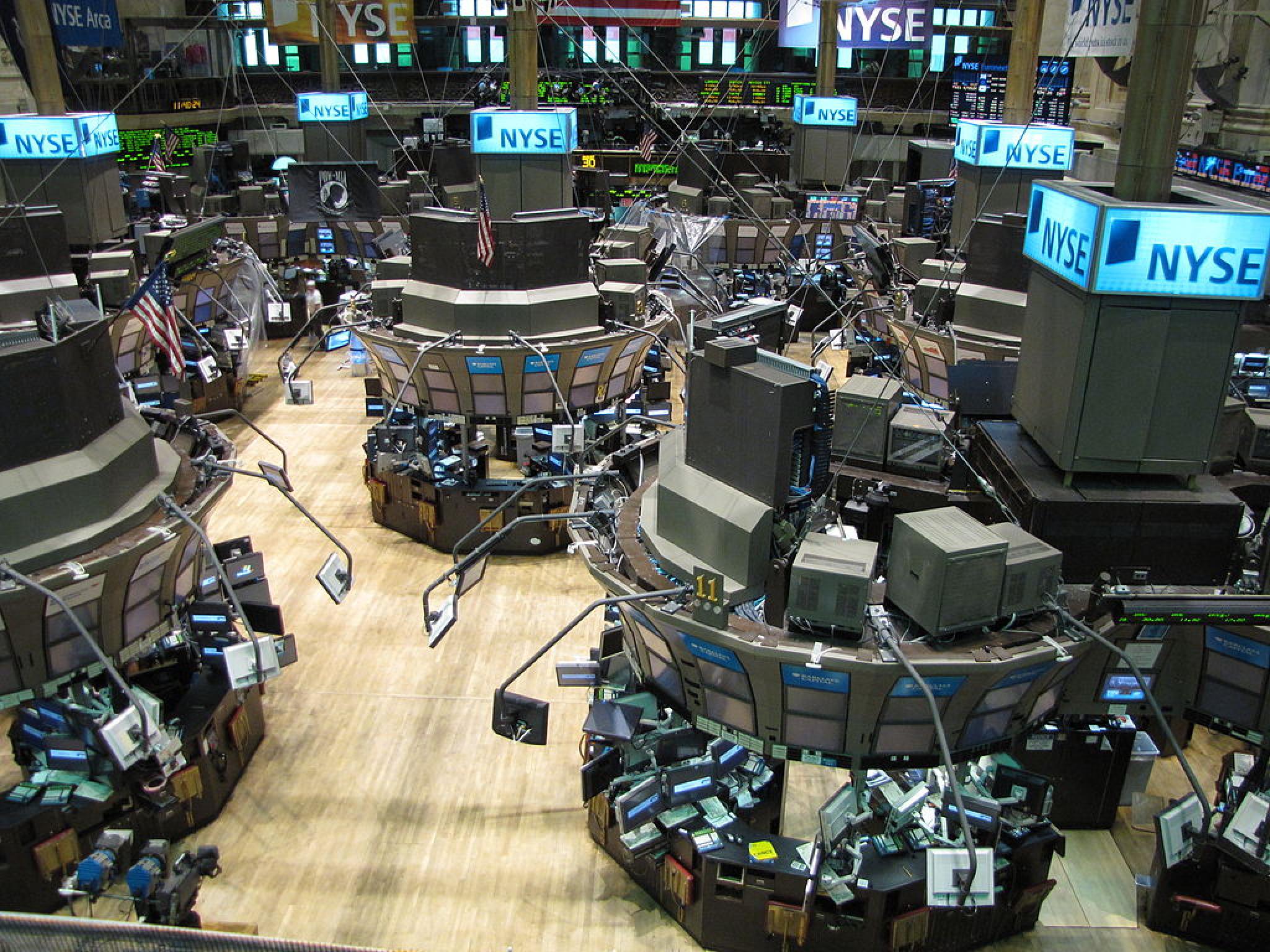 Reuters
Here's Why HP Shares Are Trading Higher Premarket
Warren Buffet's Berkshire Hathaway Inc (NYSE: BRK-B) acquired 121 million shares of HP Inc (NYSE:HPQ), the latest in significant investments according to the SEC filings.
Berkshire acquired an 11.4% stake in HP, worth about $4.2 billion based on HP's April 6 closing price of $34.91, Reuters reports.
Investors had lost interest in companies like HP over concerns of surging inflation, curbing consumer spending, coupled with the Fed rate hike.
Walmart's Indian E-Commerce Arm Flipkart Boosts IPO Valuation
Walmart Inc (NYSE:WMT) owned Indian e-commerce company Flipkart has boosted its IPO valuation to $60 billion - $70 billion from the previous $50 billion.
Also, Flipkart has postponed its plans for the U.S. listing to 2023 instead of 2022.
The report noted that the Indian company has decided to wait for the listing with plans to boost valuations further from two of its newest businesses, online healthcare services, and travel bookings.
Shell Forecasts Russia-Related Impairment Charges Of $4B-$5B In Q1 FY22
Shell Plc (NYSE:SHEL) will write down up to $5 billion following its decision to exit Russia, more than previously disclosed.
The post-tax impairments of between $4 billion and $5 billion in the first quarter will not impact its earnings, Shell said in an update ahead of its earnings announcement on May 5.
Cash flow in the quarter would be negatively impacted by "very significant" outflows of around $7 billion due to changes in the value of oil and gas inventories.
Boeing 737 MAX Lands In China Amid Uncertainty Over Model's Return
A Boeing Co (NYSE:BA) 737 MAX intended for China Eastern Airlines (NYSE:CEA) subsidiary Shanghai Airlines landed in Shanghai on Thursday, according to flight-tracking websites, amid uncertainty about when the model will resume flying in China.
Flight BOE631 from Guam came more than three weeks after the first 737 MAX bound for a Chinese customer since a 2019 grounding began its journey from Seattle to Boeing's completion plant in Zhoushan.
The plane, painted in Shanghai Airlines livery, had been stuck on the ground in Guam since March 15 due to a minor technical issue.
Elon Musk Met Joe Biden's Administration Today: Reuters
President Joe Biden's administration on Wednesday held a meeting with key automaker executives, including Tesla Inc (NASDAQ: TSLA) CEO Elon Musk to discuss electric vehicles and charging, Reuters reported, citing a White House statement.
Musk, who has previously been snubbed by Biden on numerous occasions, joined Ford Motor Co's F Jim Farley, General Motors Co's GM Mary Barra, and other auto executives.
WSJ
Amazon's Business Practices Catches SEC's Attention
The SEC investigated Amazon.com Inc's (NASDAQ:AMZN) disclosure norms for some of its business practices, including how it uses third-party-seller data for its private-label business.
The SEC probe, which has been underway for more than a year, investigated how Amazon handled disclosures of its employees' use of data from sellers on its e-commerce platform.
The SEC sought emails and communications from several senior Amazon executives.
This Gadget-Rental Firm's Latest Fundraising Earns It Unicorn Status
Grover Deutschland GmbH raised $330 million at a valuation of over $1 billion: $110 million in equity and $220 million in debt.
Grover looks to utilize the proceeds to hire over 100 people in the U.S., mostly software engineers and product professionals, and advertise its service.
The fundraising positioned the company renting out smartphones and other devices to expand in the U.S., its fastest-growing market.
FDA Official Says Frequent COVID-19 Booster Shows Not Sustainable: WSJ
According to a U.S. health regulator, asking people to get COVID-19 boosters frequently wasn't sustainable because of vaccine fatigue, and authorities needed to develop a long-term strategy for protection against the evolving virus.
Dr. Peter Marks, who heads the FDA's vaccines division, said that last week's authorization of a second booster dose was a stopgap.
Bloomberg
India's Tata Group Goes Head-On With Amazon, To Roll Out New Super App For All Shopping Needs
The Indian conglomerate Tata Group will roll out an all-in-one e-commerce app allowing users to buy everything from apparel to airline tickets.
Mumbai-based Tata Digital Pvt's digital services platform, Tata Neu, will go live to consumers on April 7.
Financial Times
'Zuck Bucks:' Meta Said To Explore Digital Tokens, Creator Coins After Failed Diem Project
Meta Platforms Inc (NASDAQ:FB) is reportedly revisiting its digital asset plans after having failed to launch Diem, a cryptocurrency that it spent years developing.
Meta is looking to introduce virtual coins, tokens, and lending services to its apps, the Financial Times reported on Wednesday, citing people close to the matter.
The move is seen as a potential way to secure "alternative revenue streams" amid declining interest in social networking apps like Facebook and Instagram.
Benzinga
This Alibaba Rival's Founder Steps Down As CEO: What You Need To Know
JD.com (NASDAQ:JD), which has emerged as a potent rival to e-commerce giant Alibaba Group Holdings, Inc. (NYSE:BABA) is seeing a change of guard at the helm.
Beijing-based JD.com said the baton has been passed from founder chairman and CEO Richard Liu to longtime company executive Lei Xu, with the transition taking immediate effect. Xu will also join the company's board.
The announcement did not come as a surprise: JD.com announced last September that Liu intends to focus away from the day-to-day running of the company to long-term strategic planning. A new position of president was then created and Xu was named to the role.
Caesars Agrees To Revised Deal To Sell William Hill Non-US Assets To 888 Holdings
Caesars Entertainment Inc (NASDAQ:CZR) has altered the enterprise value to sell the non-U.S. assets of William Hill to the British gambling firm, 888 Holdings Plc, to £1.95 billion - £2.05 billion.
The previously quoted agreement value for the deal in September 2021 was £2.2 billion.
The revised agreement reflects a £250 million reduction in consideration payable at the deal's closing.
BREAKING: Tesla Recalls 127,785 Model 3 Vehicles In China Over Manufacturing Defects
Elon Musk-led electric vehicle maker Tesla, Inc. (NASDAQ: TSLA) is recalling a total of 127,785 Model 3 vehicles — both imported and locally made — in China, the country's State Administration for Market Regulation has said, according to multiple reports.
The vehicles' rear motor inverter power semiconductor components with production dates between January 11, 2019, and January 25, 2022, may have minor manufacturing differences, according to CnEVPost. This may cause the rear inverter to malfunction after the vehicle has been in use for a period of time, resulting in the inverter not being able to control the current properly.
Meta Bans Over 400 Facebook Accounts In Preparation For Philippines' 2022 General Elections
In the lead-up to the Philippines' 2022 general elections, Meta Platforms, Inc (NASDAQ: FB) says it has taken down over 400 accounts, Pages, and Groups focused on fake engagements.
This comes as a part of the Facebook parent company's move to crack down on hate speech and misinformation in collaboration with Philippines' Commission on Elections.
'Didn't Do Their Homework:' Bitcoin Bull Scaramucci Takes Shot At Warren Buffett And Jamie Dimon Over Crypto Criticism
SkyBridge Capital founder Anthony Scaramucci took a shot at cryptocurrency skeptics from the world of traditional finance.
Speaking at the Australian Financial Review's Crypto Summit on Wednesday, Scaramucci said investors like Warren Buffett and Jamie Dimon are reluctant to get on the cryptocurrency bandwagon because they haven't done enough research on the subject.
"These sorts of traditional finance people have made a decision not to do the homework, or maybe they've done the homework, and they have decided that it's just too big of a change for them at this stage in their career," said Scaramucci.
Elon Musk Shares Photo Of Him Smoking Weed To Show What Twitter Board Meetings Will Look Like Now
Tech tycoon and Tesla Inc. (NASDAQ: TSLA) CEO Elon Musk on Thursday shared an old photo from the Joe Rogan podcast depicting him smoking weed and also highlighted how his selling a company at the end of the nineties led to Twitter Inc. (NYSE: TWTR) getting its edit button.
Musk disclosed acquired a 9.2% stake in Twitter earlier this week — 73,486,938 shares with sole voting power for $2.89 million — resulting in the stock jumping 29% higher. This followed him saying that he was giving serious thought to creating an "alternative" to Twitter.
The Tesla CEO was appointed to the social media company board a day later.
Nio's Autonomous Driving Systems Head Said To Be Leaving The Company: Here's Why
Nio Inc's (NYSE:NIO) head of autonomous driving systems engineering, Zhang Jianyong, is leaving the company to start his own automotive chips venture, CnEVpost reported on Thursday, citing XEV Lab, a media outlet focusing on the smart car industry.
Nio's venture capital arm Nio Capital is interested in investing in Zhang's business linked to autonomous driving and possibly in the area of automotive chips with high computing power.
Tesla Hikes Prices Yet Again In The US For Some Model 3 Variants
Tesla Inc (NASDAQ: TSLA) on Wednesday raised the prices of some of its electric vehicles for the third time in less than a month in the United States, as the company grapples with inflationary pressure and logistical snarls.
Austin, Texas-based Tesla has quietly bumped up the prices for the Model 3 Performance and Long Range variants by $1,000 and $1,500, the company's website shows.
Photo via Wikimedia Commons