More students joined govt schools in Maharashtra, 9% rise since 2018: Survey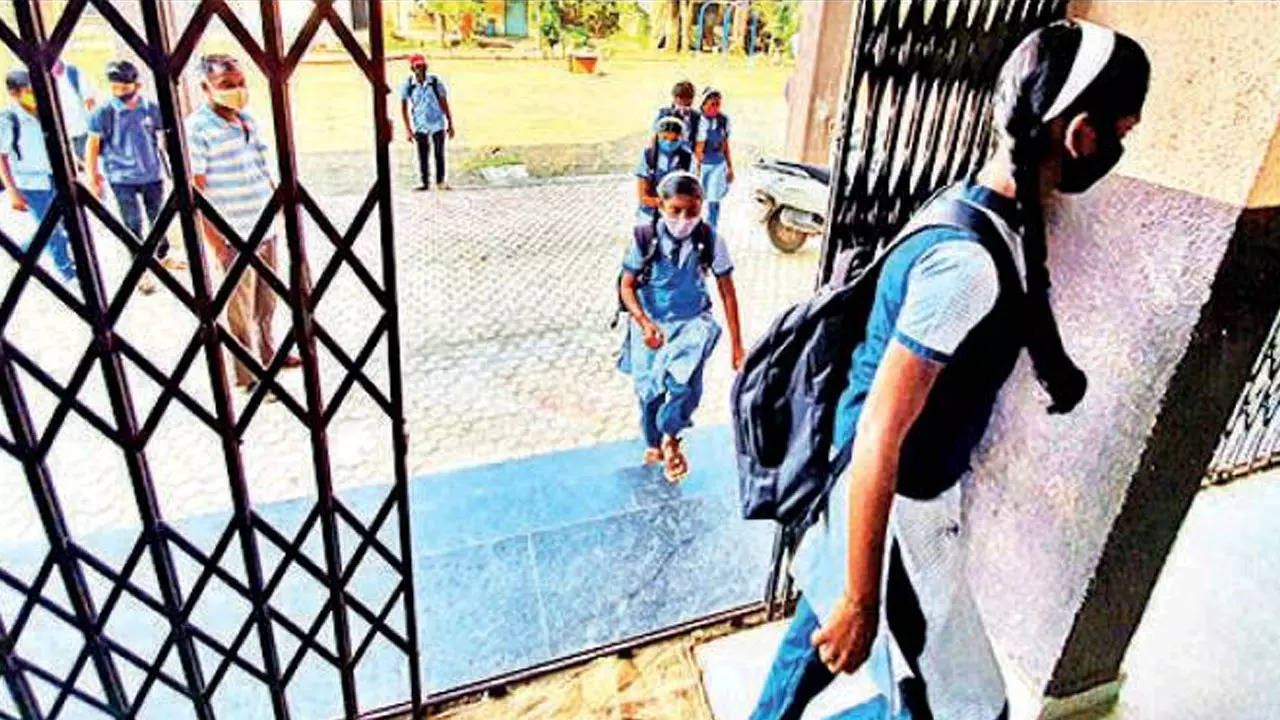 PUNE: Fuelled by the uncertainties during the Covid-19 pandemic and online schooling, more students have joined government schools in Maharashtra in three years since 2018.
The Annual Status of Education Report (ASER) 2021, facilitated and released by NGO Pratham on Wednesday, put this rise at over 9%. The enrolment in government schools in rural India crossed 70%, even higher than pre-Covid days.
Educators said since schools went online, parents have preferred to enrol their children at the entry-level in government schools closest to their homes which boosted the rise in enrolment.
The increase in students turning to public education in rural India, while temporary, was driven by financial distress and migrations, the report said.
The report also found that the percentage of students who took tuitions has increased from 2018 to 2021. Currently, almost 20% of enrolled students from all grades took paid tuitions. The percentage was 40% when compared to the all-India level.
Opting for tuitions had increased across almost all the states, a natural response to the prolonged school closure, the report said.
The study also pointed out that economic disruptions had moved children out of private schools to public schools, but parents accessed tuition classes where they had to pay fees.
In three years, 9% rise in students in govt schools
The report explained, "This may be due to the fact that tuition classes were a local phenomenon where payment may adjust flexibly and quickly based on demand and supply negotiated between the tutor and the family."
Former director of education Vasant Kalpande said the rise in enrolment in government schools is an effect of Covid-19 and the trend absolutely does not translate into improvement in quality of education.
"I do not think this will continue. The parents who migrated back to their native places during Covid-19 have decided to take admission in the nearest possible school which the survey reflects," he said.
On the increase in private tuitions, Kalpande said that Maharashtra's average is much lower than many other states and the all-India figures. He said the state had always followed this trend in comparison with the other states.
Founder and CEO of Leadership for Equity, Madhukar Banuri said the real challenge will also be to look into the absolute numbers once schools reopen completely and account for students too.
"The effect of inter-district and inter-state migration will play a role, and there is a serious lack of tracking children once they move out of the school or village. All indicators are pointing to a greater number of children dropping out or being pushed into child marriages. Actual figures from schools will give us a better estimate of the damage caused by Covid-19, in terms of access and equity for learning and well-being of children," Banuri said.
Compared to the all-India numbers, children in tuitions could be lower in Maharashtra, but the increase is not surprising since many need support, especially those in secondary school leading to board examinations.