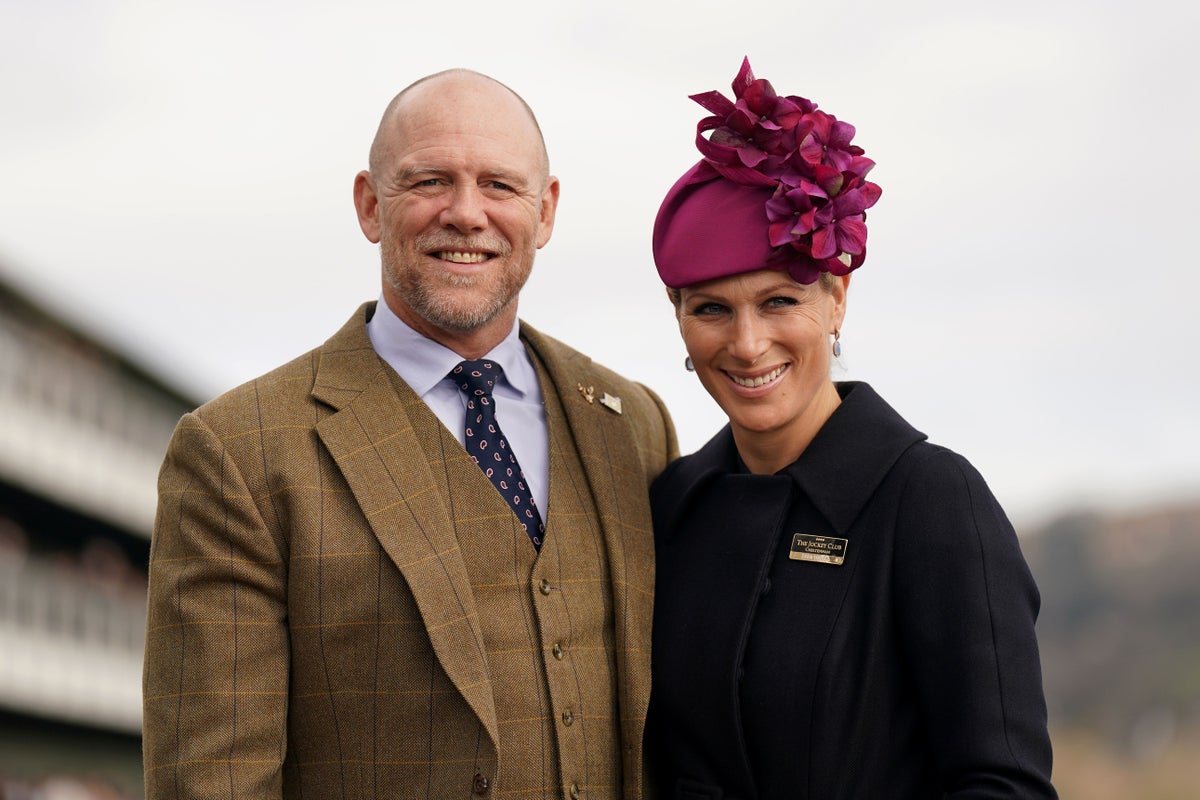 Mike Tindall has teamed up with the Ministry of Defence (MOD) on a campaign urging the public to stay safe while out and about over the Easter holidays.
The former rugby union star – who has three children with wife Zara Tindall, daughter of the Princess Royal – filmed a day in the life of the Armed Forces, to remind people to keep safety in mind when accessing MOD land.
The video, which is available to view on YouTube, sees Tindall, 44, exploring a military training area and learning about the risks that can occur on publicly-accessible MOD sites – such as live firing, unexploded ordnance and fast-moving military vehicles.
"It was a real eye-opener to see how quickly military land can change from calm to combat, suddenly posing huge safety risks to anyone passing through. It's so important that everyone – from locals to holidaymakers – visiting these sites know how and when to access military land safely," Tindall said of the experience.
The former England Rugby World Cup winner – who now enjoys family life on Aston Farm in Gloucestershire with Zara and their children: Mia, nine, Lena, four, and two-year-old Lucas – urged everyone to "follow the MOD's guidance to keep yourselves and your loved ones safe" while enjoying the great outdoors over the school holidays.
This includes always checking training and live firing times before travelling, sticking to public access paths and observing safety information including red flags, fences, signs and by-laws while on military land.
There are multiple training areas across the UK. However, the messages featured in Tindall's video – part of the MOD's wider Respect the Range campaign – specifically related to Aldershot, Donna Nook, Barry Buddon, Lydd, Hythe, Lulworth, Holbeach and Salisbury Plain.
We caught up with Tindall to find out what getting outdoors means for him and his family…
What role does the outdoors have in your life these days?
"I spend a huge amount of time out and about, whether it be on my bike, walking the dogs, hanging out with the kids or out with horses. There is always something to do, or animals to look after on a farm, so it keeps us very busy. I love the outdoors, it is such a core part of my life."
Is time outdoors together an important part of your family life?
"We are incredibly lucky to live in the countryside on a farm, so being outdoors is central to all parts of family life. As you can imagine, the kids have had an early introduction to horses and animals, but also sports and everything else we do outside – like walking the dog, playing in the woods, etc.
"Getting wet and muddy playing rugby was a significant part of my childhood, and we spent a huge amount of time as a family around the rugby club."
Is time outdoors important for your wellbeing?
"I can't imagine a life without spending time doing all the things we do outside. It is so good for everyone to get away from screens, and the pressures of work and other things, and just be free. I am incredibly lucky to live where we do, and be able to do so many things in the countryside."
For more information on how to access MOD land safely, visit gov.uk/guidance/safe-access