Mike Pompeo looks unrecognizable after dramatic weight loss - here's how he did it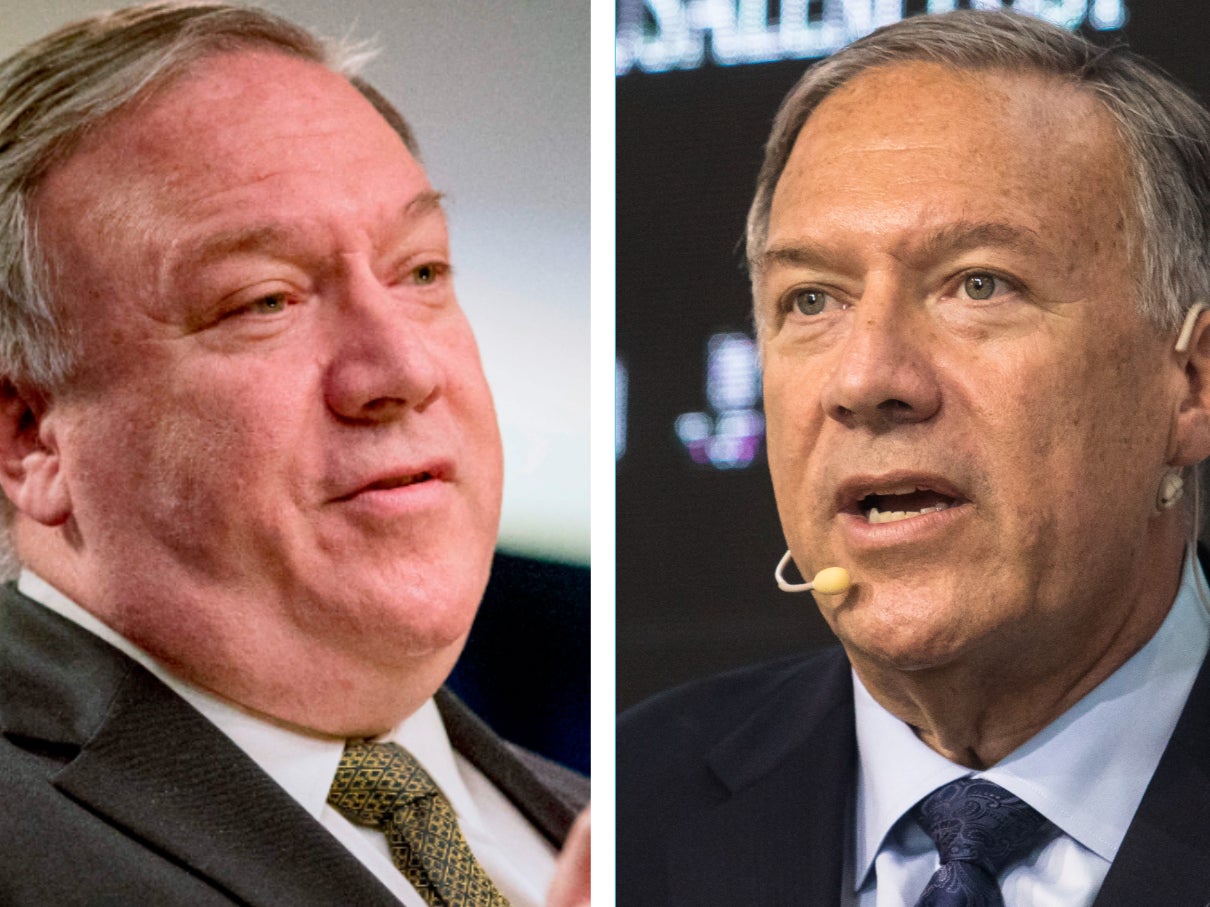 Former CIA director Mike Pompeo looks a shadow of his former self - after dropping 90 pounds in just six months.
The former US secretary of state says he was spurred into lifestyle changes after stepping onto the scales in June 2021 and realizing he was nearing 300lbs for the first time in his life.
The ex-CIA chief told the New York Post that he woke up and said to his wife Susan: "Today is the day."
While some on social media had speculated that he must have had some kind of surgery to achieve such dramatic weight loss in six months - claims he called 'nasty and inaccurate' - he said a home gym and diet changes were key.
"I started exercising, not every day, but nearly every day, and eating right and the weight just started to come off."
He set up a home gym in his basement with dumbbells and an elliptical machine, and headed down there up to six times a week to workout for half an hour.
He added: "There was no trainer, there was no dietician. It was just me."
But while he's cut back on the sugary, fatty treats that he once adored, he says won't stop the family tradition of going to the IHOP pancake house - but he has made a few changes to the routine.
"We still go there as a family — it's important to not take those traditions away. Now we get egg whites and turkey bacon," he said.
He said mindset was key, and part of the motivation came from his son: "My son's getting married in July, and I wanted to be healthier and be around for what I hope the Lord will bless us with as grandkids before too terribly long," then joked: "I'm not supposed to talk about that, I'm told."
Pompeo is currently one of the top 10 contenders to become the new president of the United States, according to bookmakers. Although he's just as gaffe-prone as many of the other Republicans in the field - he once tried and failed to dunk on Nancy Pelosi with a Simpsons meme, moaned about losing Twitter followers after Trump's defeat, and shocked people by saying there'd be a second Trump administration during the crisis of democracy following the 2020 election.
His dramatic transformation was first noticed a couple of months ago, when business writer Mike Bird recently tweeted "Why hasn't anyone published a Mike Pompeo diet regime feature yet?" and added before and after photos for reference.
It's into 'not obviously even the same guy' territory pic.twitter.com/3eLQBtMZ4b

— Mike Bird (@Birdyword) October 22, 2021
The Republican politician served under President Donald Trump as director of the Central Intelligence Agency from 2017 to 2018 and as the 70th United States secretary of state from 2018 to 2021. Following his exit from office, Pompeo has been vocal about is disapproval of the new Biden administration while continuing to promote and defend the work of the Trump administration. 
Sign up to our new free Indy100 weekly newsletter
How did Mike Pompeo lose all that weight? I can hardly recognize him! pic.twitter.com/jQY8lB5W1g

— Beki Knott (@lotsofuss) October 20, 2021
Mike Pompeo has lost an incredible amount of weight pic.twitter.com/PbldaH5rDW

— Aaron Rupar (@atrupar) October 20, 2021
Many people speculated that the weight loss is a signifier that Pompeo will run for president in 2024.
Mike Pompeo looks like he has lost 300 pounds in one year. He's running for President in 2024, isn't he?

— Trevor "Trev" McKee Achilles (@MrTAchilles) October 20, 2021
Has Mike Pompeo discovered the :"I am running for President diet"? Whatever he did seems to have worked unless this is a body double or something pic.twitter.com/AOdKQPTwbj

— @SHEPMJS (@shepmjs) October 21, 2021
Mike Pompeo looks like he has lost 300 pounds in one year. He's running for President in 2024, isn't he?

— Trevor "Trev" McKee Achilles (@MrTAchilles) October 20, 2021
Looks like Mike Pompeo went out and got gastric bypass surgery which is the surest sign he plans on running for president. pic.twitter.com/vwgX5YXWrR

— kereD (@i__m__kered) October 20, 2021
Pompeo has yet to confirm or deny whether he plans to run, but a glowy New York Post article suggests he hasn't entirely ruled it out...