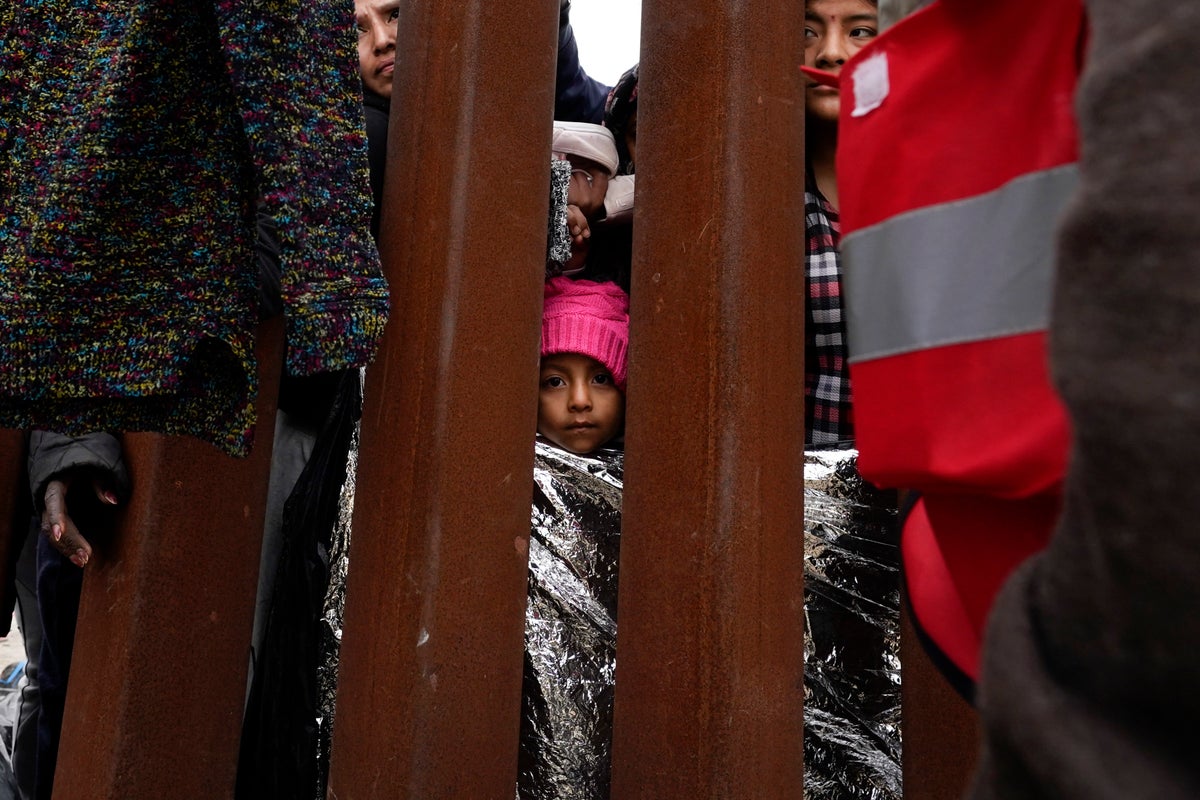 An eight-year-old migrant child died while in Border Patrol custody in Texas last month after a nurse denied "three or four" ambulance requests from the child's mother, US Customs and Border Protection said in a statement.
The girl died on 17 May while at a border patrol station in Harlingen, Texas after experiencing flu-like symptoms that continued to worsen over three days.
From the time the child and her family arrived at Harlingen Station on 14 May until the girl's death, her mother had "approximately nine encounters" with medical personnel and requested "three or four" ambulances – which were denied.
In two conflicting statements, Customs and Border Protection indicated that some medical personnel were made aware that the eight-year-old had sickle-cell anaemia or a history of congenital heart disease while others were not aware.
Troy Miller, the acting Customs and Border Protection Commissioner, called the tragic incident, "a deeply upsetting and unacceptable tragedy" in a statement.
"We can – and we will – do better to ensure this never happens again," Mr Miller wrote.
The eight-year-old girl arrived in the US via the Brownsville, Texas port of entry on 9 May with her parents and two siblings.
Upon arrival, the family was moved to the Donna Processing Facility where records indicate the family reported the eight-year-old's medical history. Four days later, the girl and her mother visited the medical unit where the child complained of "abdominal pain, nasal congestion, and cough".
After being diagnosed with Influenza A the girl was prescribed Tamiflu, Zofran, acetaminophen and ibuprofen.
Customs and Border Protection said due to protocols for requiring medical isolation for individuals diagnosed with communicable diseases, the whole family was moved to the patrol station in Harlingen.
From 14 May until 17 May the child's condition worsened. She had a fever that peaked at 104.9 degrees on 16 May as well as vomiting and difficulty breathing on 17 May.
Customs and Border Protection said, "Despite the girl's condition, her mother's concerns, and the series of treatments required to manage her condition, contracted medical personnel did not transfer her to a hospital for higher-level care."
Eventually, on 17 May, the child's mother brought her to the medical unit four times with concerns about difficulty breathing and requested an ambulance be called. A nurse practitioner determined the child's oxygen levels and heart rate were normal and denied these.
"Another contracted medical employee reported having brought a pile of documents and a bottle of folic acid tablets from the family's property to the nurse practitioner at approximately 10:30 a.m. The nurse practitioner declined to review the papers but did agree to the mother's request to administer one folic acid tablet to her daughter," Customs and Border Protection said.
After the fourth visit, the mother returned with the eight-year-old girl who appeared to have a seizure and become unresponsive.
Medical personnel administered life-saving efforts and called emergency medical services. After being taken to Valley Baptist Medical Center in Harlingen, she was declared dead.
Statements from the agency indicate that medical personnel at Harlingen Station were unaware of the child's medical history, did not consult with on-call physicians including a pediatrician about her condition and failed to document numerous medical encounters.
"Immediately following this incident, we directed a review of all medically fragile individuals and family units in custody to ensure we appropriately prioritize processing for those individuals to minimize the amount of time they spend in our custody. Through these efforts, we have reduced the average time in custody for family units by more than 50% from two weeks ago to today," Mr Miller said.