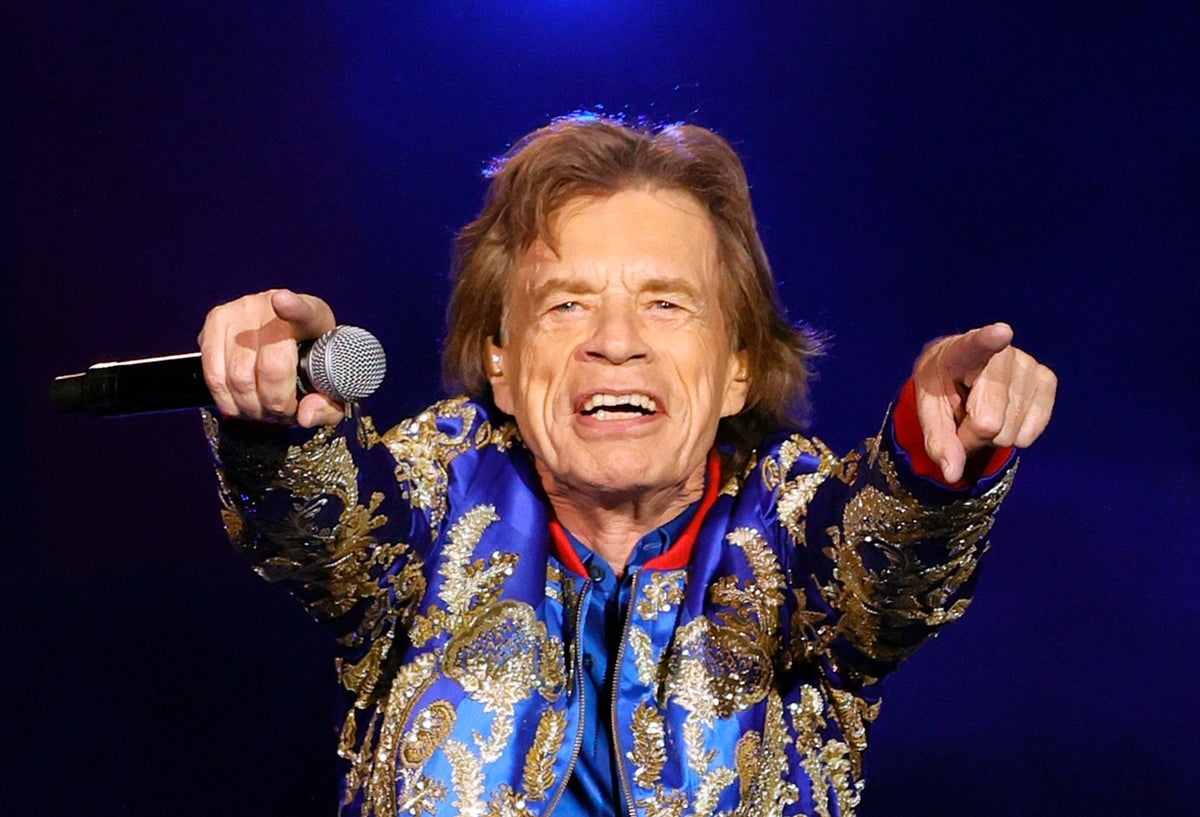 Mick Jagger has hinted that he'd like The Rolling Stones' back catalogue to be donated to charity rather than sold for profit to be given to his children.
When asked about his plans for the band's post-1971 catalogue in a new interview, the 80-year-old British rocker responded that he had no plans of selling it, instead suggesting that he would rather it go to charity.
"The children don't need $500m [£412m] to live well. Come on," Jagger told The Wall Street Journal, referring to his eight children.
"You maybe do some good in the world," the "Old Habits Die Hard" singer added, suggesting that the catalogue may end up going to charity.
A number of artists in recent years have sold the master recordings to their back catalogues for nine-figure sums. Last week, Katy Perry sold the rights to her music for a reported $225m (£181m).
In January, Justin Bieber sold his share of his own music rights to Hipgnosis Songs Capital for a reported fee of $200m (£162m).
And back in January 2022, it was announced that Bob Dylan had sold the rights to his entire back catalogue to Sony, for an undisclosed amount.
Jagger's eight children range from 52 to six years old. He welcomed his eldest child Karis with actor Marsha Hunt in 1970. The next year, his ex-wife Bianca Jagger gave birth to daughter Jade, 51.
Melanie Hamrick and Mick Jagger

— (EPA)
He shares daughters Elizabeth, 39, and Georgia May, 31, and sons James, 38, and Gabriel 25, with actor Jerry Hall. In 1999, he and model Luciana Gimenez Morad welcomed son Lucas, 24. And most recently, he and his current partner, former ballerina Melanie Hamrick, had his youngest, Deveraux.
Earlier this month, the "(I Can't Get No) Satisfaction" group announced their first studio album in 18 years at an exclusive London event.
Hackney Diamonds, which is expected to be released on 20 October, is the band's first album in almost two decades following 2005's A Bigger Bang. It also marks their first release since the death of drummer Charlie Watts. The founding member – who recorded nearly every song with the band since it formed in 1962 – died in 2021.
When asked by a fan at the press launch in east London what the band's secret was to a happy and long working relationship, Jagger hilariously replied: "Not speaking too often."
The band continue to tour regularly, with Jagger – who turned 80 in July – retaining his legendary star power on stage.
The Rolling Stones resumed their No Filter North American tour in the autumn of 2021, shortly after Watts' death.
Last year, they commemorated their 60th anniversary with a multi-date Sixty tour of Europe.