Michael Gove says energy bill help should be targeted at poorest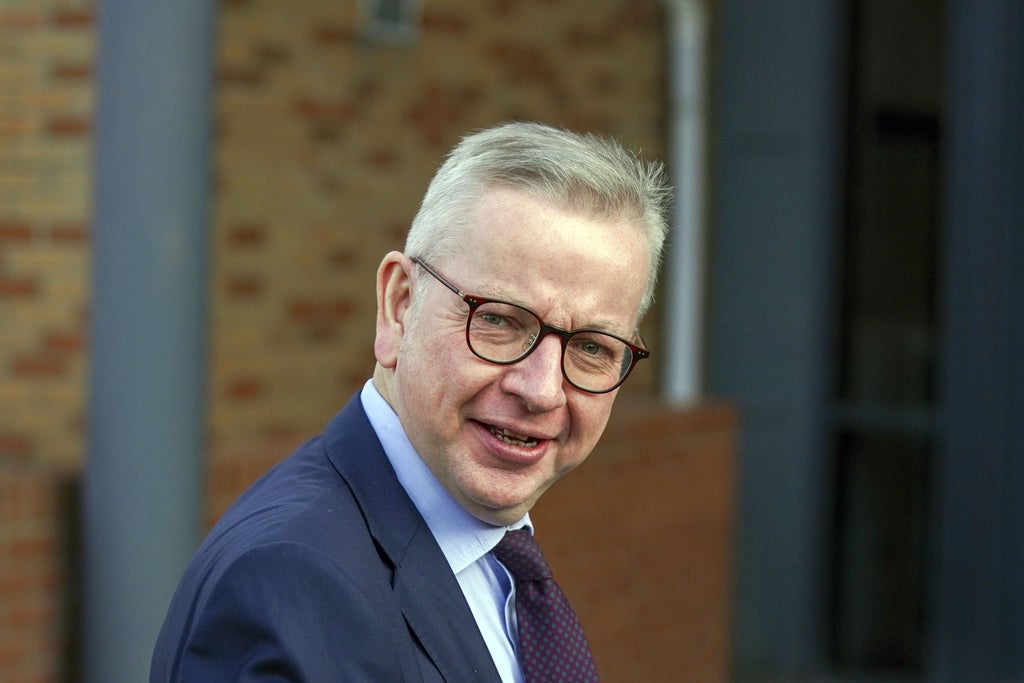 The government should focus help for soaring energy bills on "those in the most difficult circumstances", Michael Gove has said.
The communities secretary appeared to downplay the prospect of a general VAT cut on bills on Monday and instead suggested support should be more narrowly targeted.
Labour has said the sales tax should be cut on energy bills to reduce the amount households pay.
Gas prices have been surging because of a combination for factors, including a rebound in supply after the pandemic and disruption to supply. As a result heating bills are expected to be significantly higher this winter and into the new year.
Asked about the prospect of cutting VAT, Mr Gove said it was important to "look at a range of options" and claimed support was already in place.
But he added: "I think we should always seek to cut taxes where we can but also it's important when we are providing support for people that we also target it most on those who need it most."
Asked if therefore cutting VAT on energy bills was something he would approve, Mr Gove told Sky News: "Well, you know, in my view, the more we can cut taxes the better, but at this point, I think that the prudent and the responsible thing to do is to recognise that we need to take a balanced approach and a balanced approach means that when we can support, we provide support most for those in the most difficult circumstances."
Chancellor Rishi Sunak has imposed strict spending limits on himself and has therefore moved to raise taxes and restrict spending on some services.
But Labour says a £6.6 windfall tax on North Sea oil and natural gas producers could fund the VAT cut.
The tax cut would reduce bill by £200, while the plan would also include further targeted support for low earners and pensioners of £400.
Boris Johnson and other Brexiteers previously support a VAT cut on energy bills during the EU referendum campaign, arguing that leaving the EU's VAT regime would allow the government to make the change.
Shadow chancellor Rachel Reeves told Ski News on Sunday: "The Prime Minister was the biggest advocate for cutting VAT on gas and electricity bills during the European referendum. But now when cutting those bills would make more difference than ever, the Prime Minister says no."