The Cowboys wasted virtually no time in earning a statement win this season with their Week 1 blowout victory over the Giants on Sunday night.
Dallas dominated defensively en route to a 40-0 triumph, recording three takeaways, seven sacks and a pick-six while limiting New York to 171 yards of total offense.
Micah Parsons proved to once again be one of the key facilitators of chaos, and as The Athletic's Jon Machota detailed, the standout linebacker put everyone on notice after the game with a mic-drop proclamation.
"I think we're making a statement that we've been trying to make," Parsons said. "We're the best defense in the National Football League."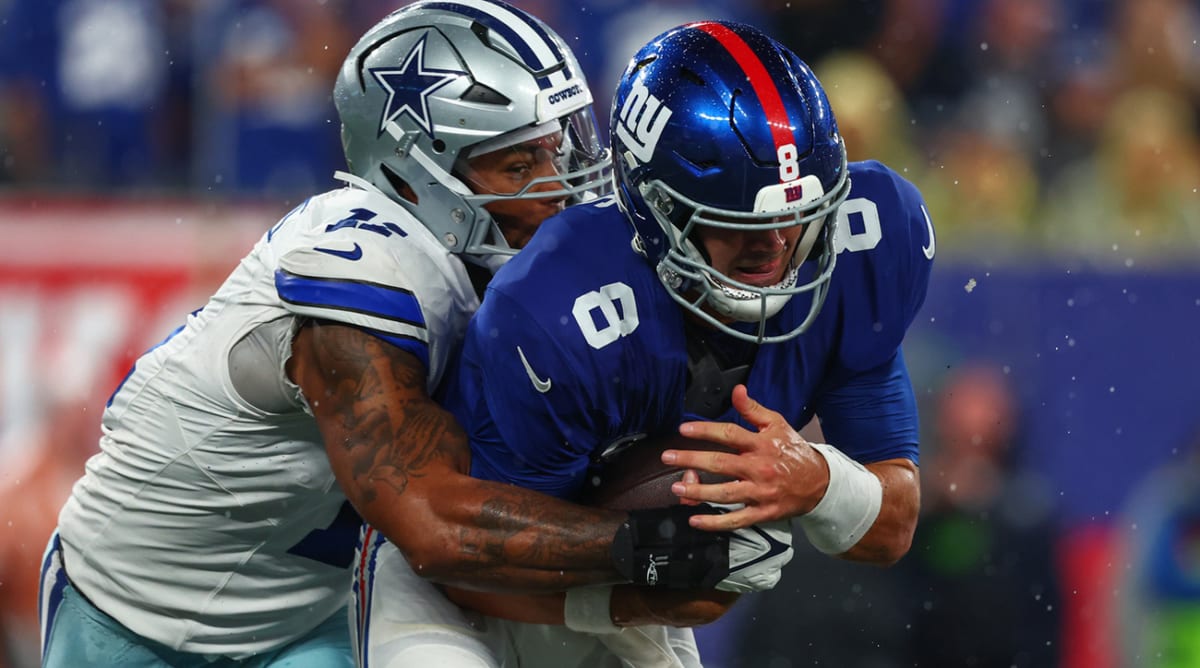 The end result was impressive, and Dallas accomplished something no team has done in 24 years, per ESPN—winning a season-opener on the road with a 40-point shutout.
Parsons put on a show himself, as well, creating immense pressure the entire night and finishing with three tackles and one sack.