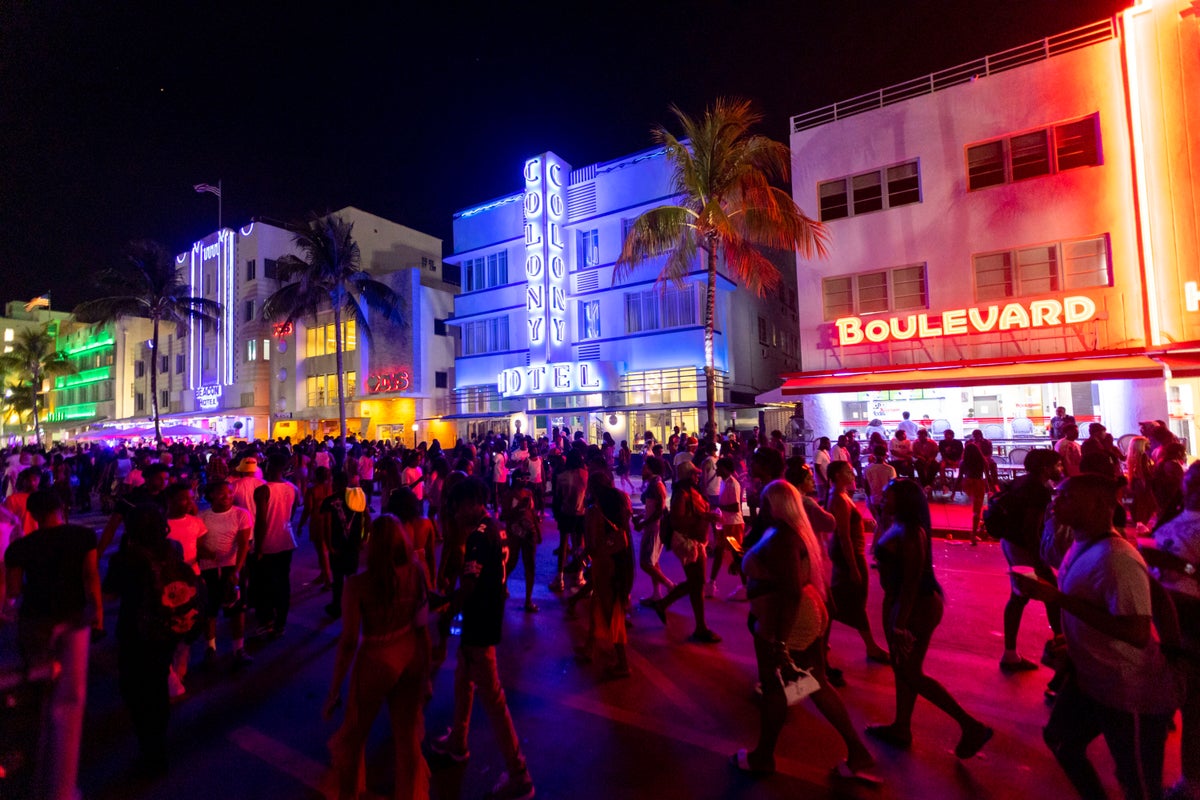 The mayor of Miami Beach has called for a ban on spring break revelry after a violent weekend which saw two fatal shootings and "excessively large and unruly crowds".
One person was killed and another injured when violence broke out on Friday night in the South Beach area amid spring break and St Patrick's Day celebrations, according to police.
Miami Beach Police say that one person was shot and killed and another person was injured in the early hours of Sunday morning.
A state of emergency was ordered on Sunday night, with a curfew in place from 11.59pm until 6am on Monday.
Reacting to the chaos on Monday morning, Miami Beach Mayor Dan Gelber said: "We haven't asked for spring break in our city. We don't want spring break in our city. It's too rowdy, brings too much disorder and is simply too difficult to police."
In a statement, he continued: "The volume of people in our city, the unruly nature of too many, and the presence of guns has created a peril that cannot go unchecked. It is clear that even an unprecedented police presence could not prevent these incidents from occurring.
"While most may come here to enjoy the amenities of Miami Beach, the overwhelming volume of visitors, a few that come with bad intentions in the presence of guns creates a wholly intolerable situation."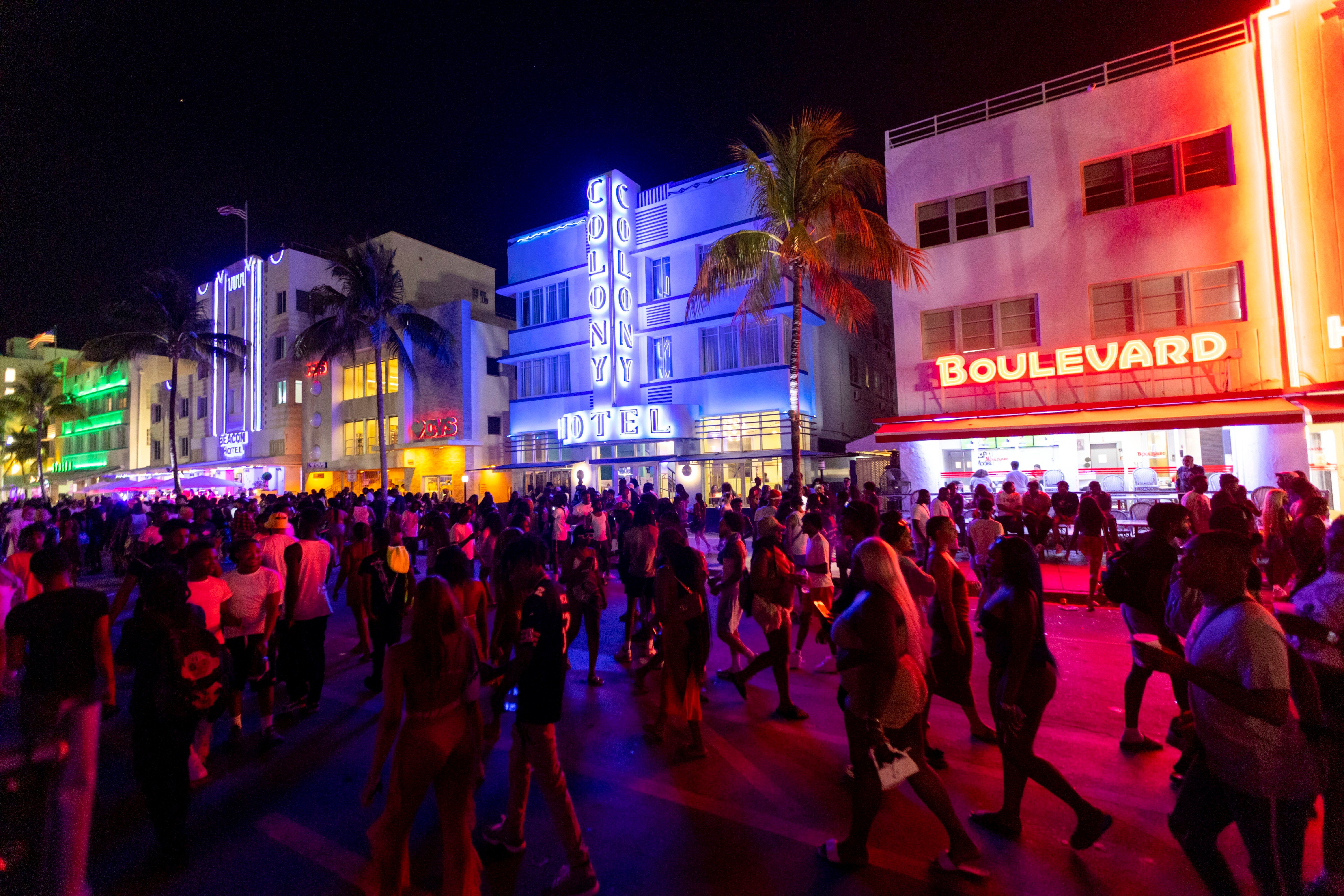 Mr Gelber's comments came after video emerged of the shooting on Sunday morning, showing one man getting gunned down execution-style as two groups crossed paths on Ocean Drive.
Suspect Dontavious Polk was arrested and charged with first-degree murder in connection with that shooting, according to reports.
Other videos showed spring breakers trashing businesses and jumping on cars in the streets.
The city was set to hold a "special commission meeting" on Monday afternoon to review potential restrictions beyond the curfew Sunday night.
Unsupported twitter embed
City Manager Alina Hudak wants to impose a similar curfew beginning on Thursday and continuing through the weekend, until Monday, 27 March, reported WPLG.
Hotels in the city are allowed to continue normal business operations past the curfew but only for guests.