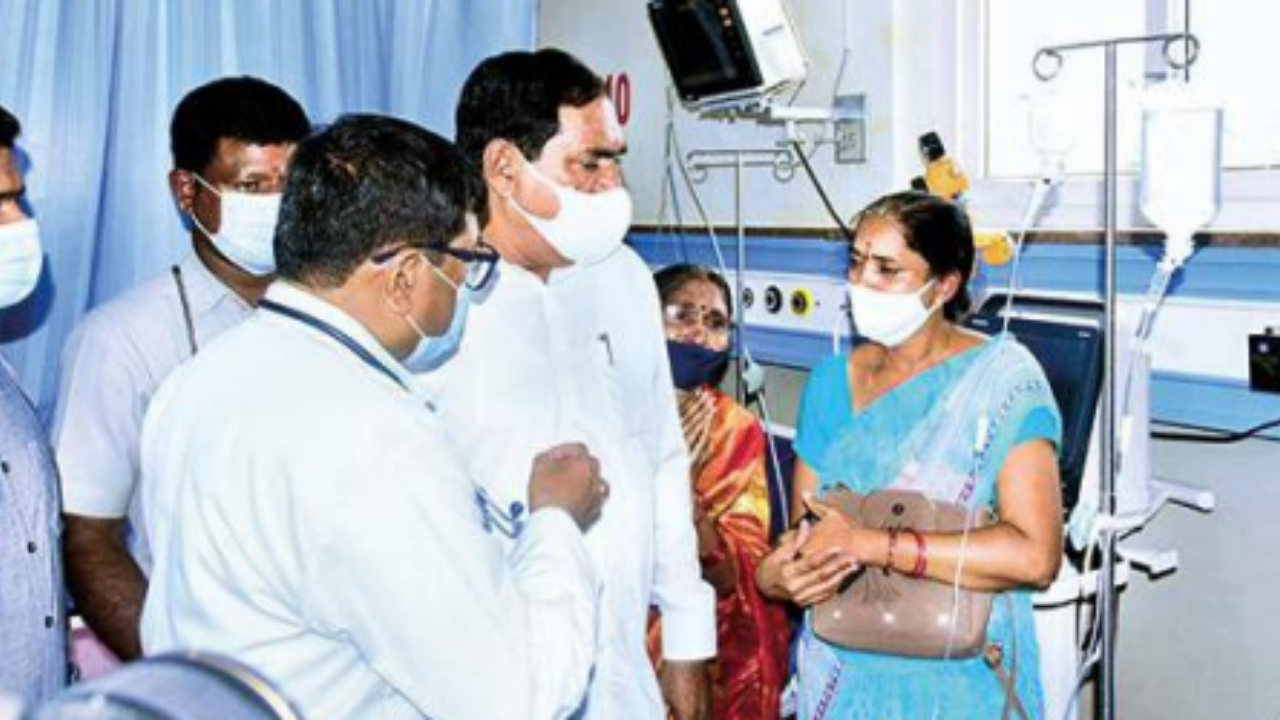 WARANGAL: A day after the shocking incident of rodents nibbling the feet and toes of a patient admitted to the state-run MGM hospital in Warangal, the hospital's senior management went into an overdrive. Traps were set up to catch rodents and the 42-year-old affected patient, P Srinivas, was shifted to NIMS for better treatment.
Panchayat Raj and rural development minister E Dayakar visited the hospital on Friday and said that the hospital sanitation contractor will be blacklisted.
On Friday, authorities deployed a special team to trap the rodents in the hospital premises. The team set up traps in the Respiratory Intensive Care Unit (RICU) where the incident occurred and in other units in the hospital. In a short span of time, a few rodents were trapped.
Sanitation workers put in extra effort to ensure that all the wards in the hospital are clean. Top priority was given to removal of garbage and medical waste from RICU, the burns ward and surgical ward.
Srikanth, the younger brother of P Srinivas, alleged that the hospital authorities have not taken appropriate measures to ensure that RICU remains rodent-free. "The sanitation staff are well aware of the rodent menace but no one has done anything to solve the problem," Srikanth alleged.
Commenting on the cleanliness at the hospital, a 55-year-old patient, Yashoda, of Narsampet who has been admitted to the surgical ward said that the authorities react only when something drastic happens and after a while things return to their previous pathetic state.
Dayakar Rao visited the hospital on Friday and said that the patient, P Srinivas, has been shifted to NIMS hospital in Hyderabad for better treatment. "The sad incident happened due to the poor sanitation at the hospital. The sanitation contractor will be blacklisted and an inquiry has been ordered into the incident. Based on the inquiry report, the government will initiate appropriate corrective measures," the minister said.