Men on the street were asked to identify female anatomy and they failed spectacularly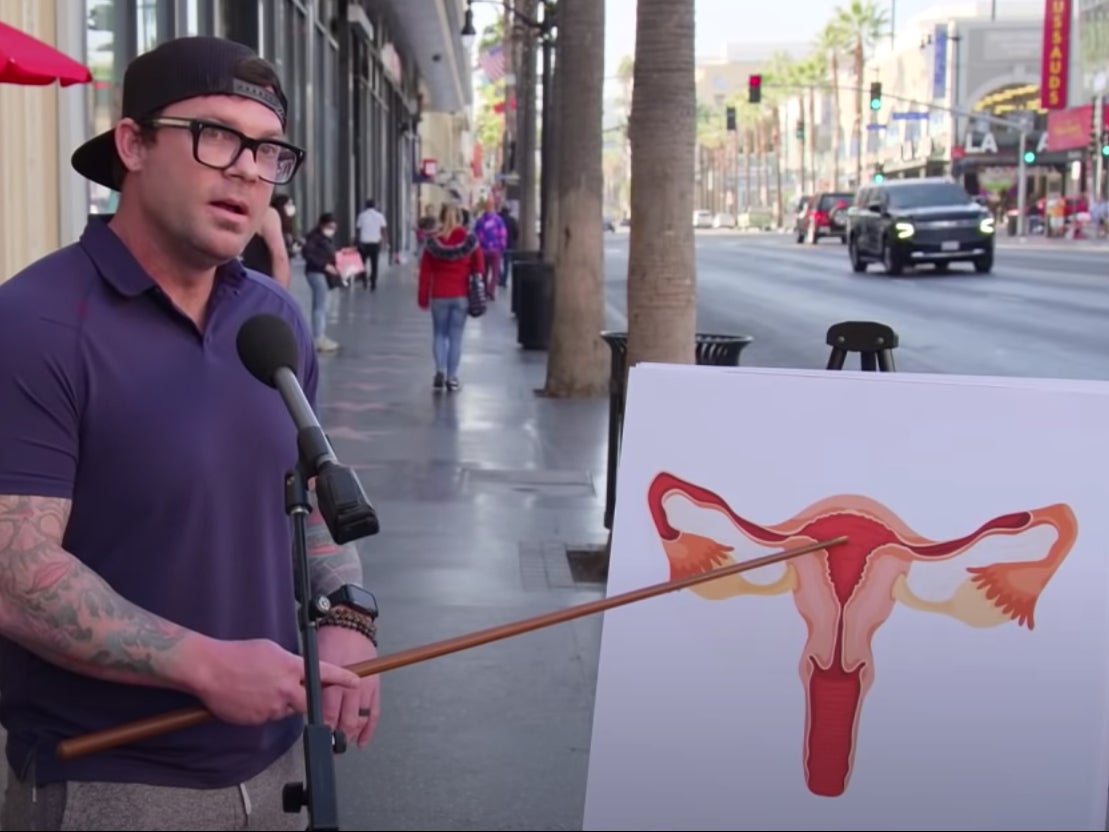 Jimmy Kimmel Live took to the streets to see precisely what men know about the female anatomy - and the answer is ... not much.
In a segment called "What Do You Know About The Female Body?" the show asked a few men various questions ranging from how many uteruses a woman has to what part of the body is examined using a mammogram.
"How many fallopian tubes does the average lady have?" The female interviewer asked.
"Four," a man answered, admitting that he was going to be way off.
Sign up to our new free Indy100 weekly newsletter
"What part of the body does a mammogram examine?"
"Oh, the lower half," another guy answered.
The interviewer asked him to point and he then began to gesture with his hands from the top of the stomach to above the pubic area.
Next question: "What does P.M.S. stand for?"
"Post Mental Syndrome," someone answered, only getting the syndrome bit right.
"How often does that happen?" the interviewer asked the same guy.
"Ah, like once a year at least," he responded.
Then things started to get more interesting, when the interviewer asked other men to point out where the cervix is on the diagram.
"There," one man answered, pointing to the uterus.
The interviewer then asked one man to point out areas he knew.
"Ah, that's like a baby," a man answered, although it appeared to be the colon.
Elsewhere in the video, a man who was with his wife was asked where the cervix is, to which he also pointed to the uterus.
"I'm so mortified, " his wife responded, chuckling.
When the same man was asked where the baby goes, he pointed to the ovaries.
"Oh wow," his wife responded.
"Ma'am, what do you do for a living," the interviewer asked the wife.
"I'm a gynecologist. I'm apparently not a very good educator at home for my husband," she responded.
Check out the full segment below.