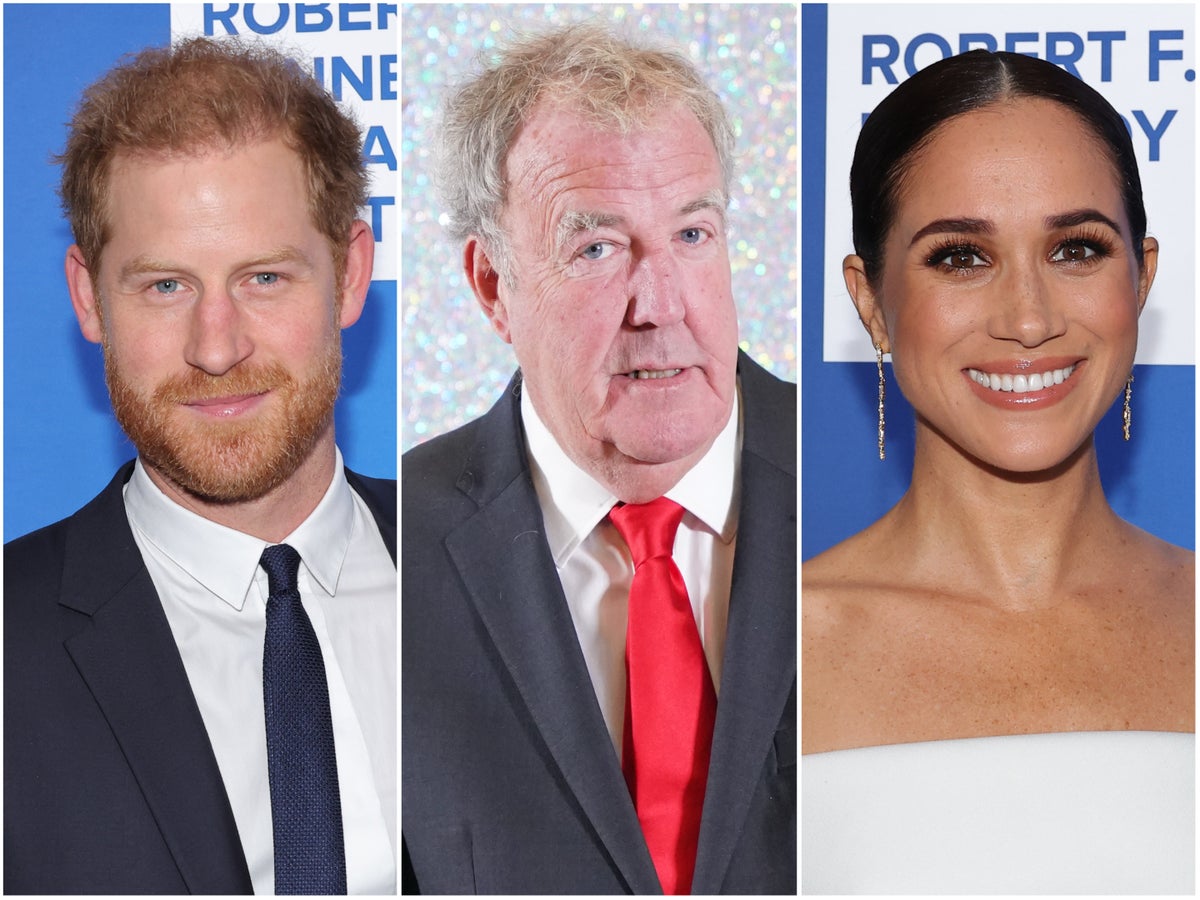 The Duke and Duchess of Sussex have issued a response to Jeremy Clarkson's apology over his highly criticised remarks about Meghan Markle.
On Monday 16 January, Clarkson issued a public apology to the couple over controversial comments he'd made about the duchess in a column for The Sun.
In the article published on 16 December, the Top Gear host, 62, wrote that he despised the duchess on a "cellular level," and said he dreamt of the day that Meghan would be "made to parade naked through the streets of every town in Britain" as crowds chanted "shame" and threw "lumps of excrement at her".
The statement made by the Duke and Duchess of Sussex, reported by Omid Scobie of Yahoo, states: "On December 25, 2022, Mr Clarkson wrote solely to Prince Harry, the Duke of Sussex. The contents of his correspondence were marked Private and Confidential.
"While a new public apology has been issued today by Mr Clarkson, what remains to be addressed is his longstanding pattern of writing articles that spread hate rhetoric, dangerous conspiracy theories and misogyny.
"Unless each of his other pieces were also written 'in a hurry', as he states, it is clear that this is not an isolated incident shared in haste, but rather a series of articles shared in hate."
The column sparked intense backlash, prompting Clarkson to claim on 19 December that he would be "more careful in the future".
The British presenter has since issued a longer apology on social media, in which he claimed he also reached out directly to the duke and duchess to apologise.
Clarkson said he was "profoundly sorry" for his "disgraceful" language, and said he emailed Meghan and Harry on Christmas morning. "Then on Christmas morning, I emailed Harry and Meghan in California to apologise to them too," he wrote.
However, in a statement shared with royal reporter Omid Scobie through the Sussexes' spokesperson, the couple claimed that Clarkson had only reached out to Harry.
On Monday (16 January), Amazon reportedly cut ties with Jeremy Clarkson, generating speculation over the future of his presenting career.
Sources told Variety that Prime Video, the tech giant's streaming service, will no longer be working with the British presenter beyond episodes of The Grand Tour and Clarkson's Farm that have already been commissioned.
Follow The Independent's live blog of the events here.