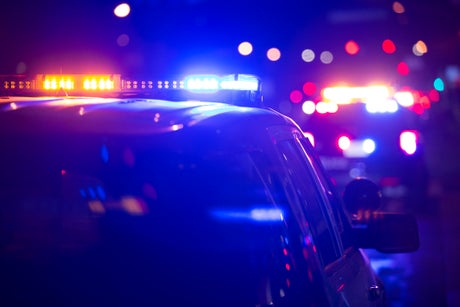 An emergency medical worker was arrested for allegedly throwing Molotov cocktails at four ambulance facilities.
Richard White, 37, is accused of using the incendiary devices to attack the buildings in Connecticut, police say.
No one was injured in the attacks on Saturday. Mr White was arrested by officers in Pennsylvania after a traffic stop.
"This individual has targeted those who we count on to save lives," said Michael Spera, the police chief of Old Saybrook, Connecticut.
Mr White, who is expected to be extradited to Connecticut, faces arson and burglary charges.
He was reportedly involved in a fight with another Hunters Ambulance employee on Saturday morning and was placed on administrative leave after a disciplinary hearing.
White, who is an EMT for the State of Connecticut, then allegedly returned to the Hunters Ambulance base in Old Saybrook later that afternoon and ignited the Molotov cocktail inside the employee room.
A string of other facilities were attacked in the hours after that, with the devices being thrown at the buildings from a car.