'May be our last chance': Sago is WHO's push to find Covid-19 origins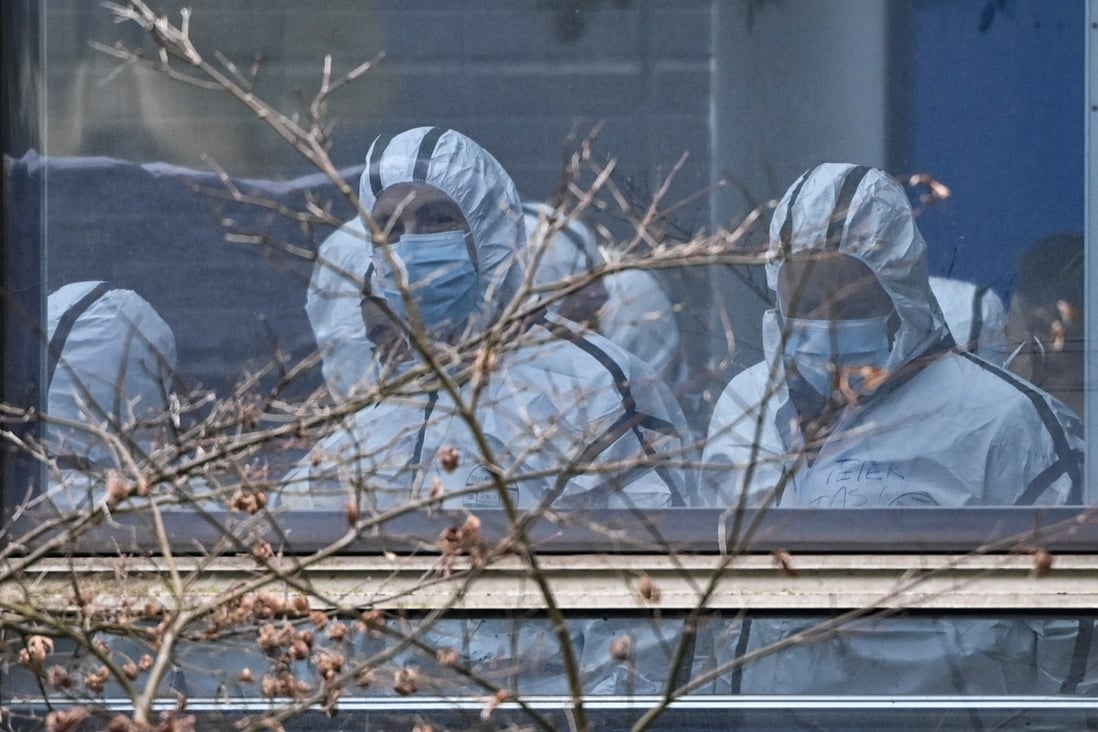 A new group of 26 scientists to drive further research into the coronavirus origins may be "our last chance" to understand where the virus came from, a World Health Organization official said on Wednesday.
Nearly two years after the first reports emerged of an unknown pneumonia sickening people in the central Chinese city of Wuhan, how the new coronavirus first began spreading remains unclear and is entangled in geopolitical tensions and scientific debate.
Now, the WHO is attempting to tamp down any rhetoric with the establishment of the Scientific Advisory Group for the Origins of Novel Pathogens. Known as Sago, the permanent body will guide future studies on the origins of the virus that causes Covid-19 and other outbreaks of "pandemic potential", and create a framework for how to investigate the origins of pathogens in future outbreaks.
"This has never been an easy process in many countries," said WHO health emergencies programme executive director Michael Ryan at a briefing on Wednesday.
"We've had difficulties in the past in a number of countries … because there were real issues, there are sensitivities, there are economic issues, there are national pride issues, there are sovereignty issues, and you can't ignore that they exist – if you ignore that they exist you will crash and burn on those issues," Ryan said.
"This is our best chance – and it may be our last chance – to understand the origins of this virus in a collegiate, collective and mutually responsible way," he said.
What will Sago do?
One of the first steps Sago will take when the group begins meeting this month after a two-week public consultation period is to look at research that has emerged since the WHO-led "phase one" mission to Wuhan concluded earlier this year.
They include a study revealing that wild animals susceptible to coronaviruses were for sale at a market linked to early human cases in late 2019, and the discovery of closely related bat viruses in southwestern China and Southeast Asia. They also include studies from around the world about the possible spread of Covid-19 earlier than previously known.
The group will then make recommendations to the WHO for what studies need to be done next and where.
"What we need this group to do is to urgently assess where we are … what we know and what we don't know, and what urgently needs to be done," said Maria Van Kerkhove, the WHO technical lead for Covid-19 at Wednesday's briefing. "There's no time to waste in this."
Will there be future missions to China?
The WHO has firmly expressed hopes of future international missions to China and other countries, saying additional studies need to be undertaken in China.
"Detailed investigations of the earliest known and suspected cases in China prior to December 2019 are still urgently needed, including analyses of stored blood samples from 2019 in Wuhan and surrounding areas and retrospective searches of hospital and mortality data for earlier cases," Ryan, Van Kerkhove, and WHO director general Tedros Adhanom Ghebreyesus together wrote in an editorial published in the journal Science on Wednesday.
"As well, laboratory hypotheses must be examined carefully, with a focus on labs in the location where the first reports of human infections emerged in Wuhan. A lab accident cannot be ruled out until there is sufficient evidence to do so," they wrote.
In July, Beijing flatly rejected a WHO plan for future research, including laboratory audits which Chinese leaders view as politically motivated. US politicians have been among those questioning whether the virus could have spread via this route.
In comments on Thursday, foreign ministry spokesman Zhao Lijian said China would "continue to support and participate in global scientific origins tracing" and "firmly opposes" political manipulation on the issue.
The WHO has signalled its hopes that Sago, as an international scientific body, can ease the deadlock.
Ryan said they sought to "create an environment where we can again look at the scientific issues" and then ask countries and their institutions to work with WHO to provide important data or to set up studies to gather that data.
Will Sago members go on any future missions?
Unlike the earlier international team that went to Wuhan, Sago is not a mission team but a permanent advisory group. Sago is expected to recommend future field missions and members with the right experience may take part, or others could be called in.
But any future field missions would need to be organised by the WHO and the host country, according to Van Kerkhove, who said the studies would have specific teams and terms of reference.
Who is in Sago?
The 26-person group was hand-picked by the WHO from over 700 applications from 100 countries, with an eye to getting a range of expertise, gender and geographical representation while avoiding conflicts of interest.
The researchers come from universities, research hospitals, national and local health authorities and independent scientific institutes on six continents and from countries including the US, China, Russia, Brazil, India and Kenya. Each will serve in a personal capacity, not representing their institution.
"There was no political process associated with this selection," said Ryan.
Six international experts and a Chinese scientist who took part in the earlier mission to Wuhan earlier this year are on the team. Critics said the phase-one team lacked the expertise to formally evaluate the theory that the virus emerged from a laboratory.
The new group includes two experts in lab biosecurity – the University of Bern's Kathrin Summermatter and the University of Oxford's Stuart Blacksell – and Sago will work with the WHO's biosafety group, according to WHO communications director Gabby Stern.
But several proponents for investigating the lab-leak theory in online comments have already called the new group slanted towards other theories, such as that the virus emerged naturally.
Ryan said the scientists were prepared for challenges: "All of the scientists joining this process understand [the] external pressures, and the scrutiny and the visibility of the process," he said.