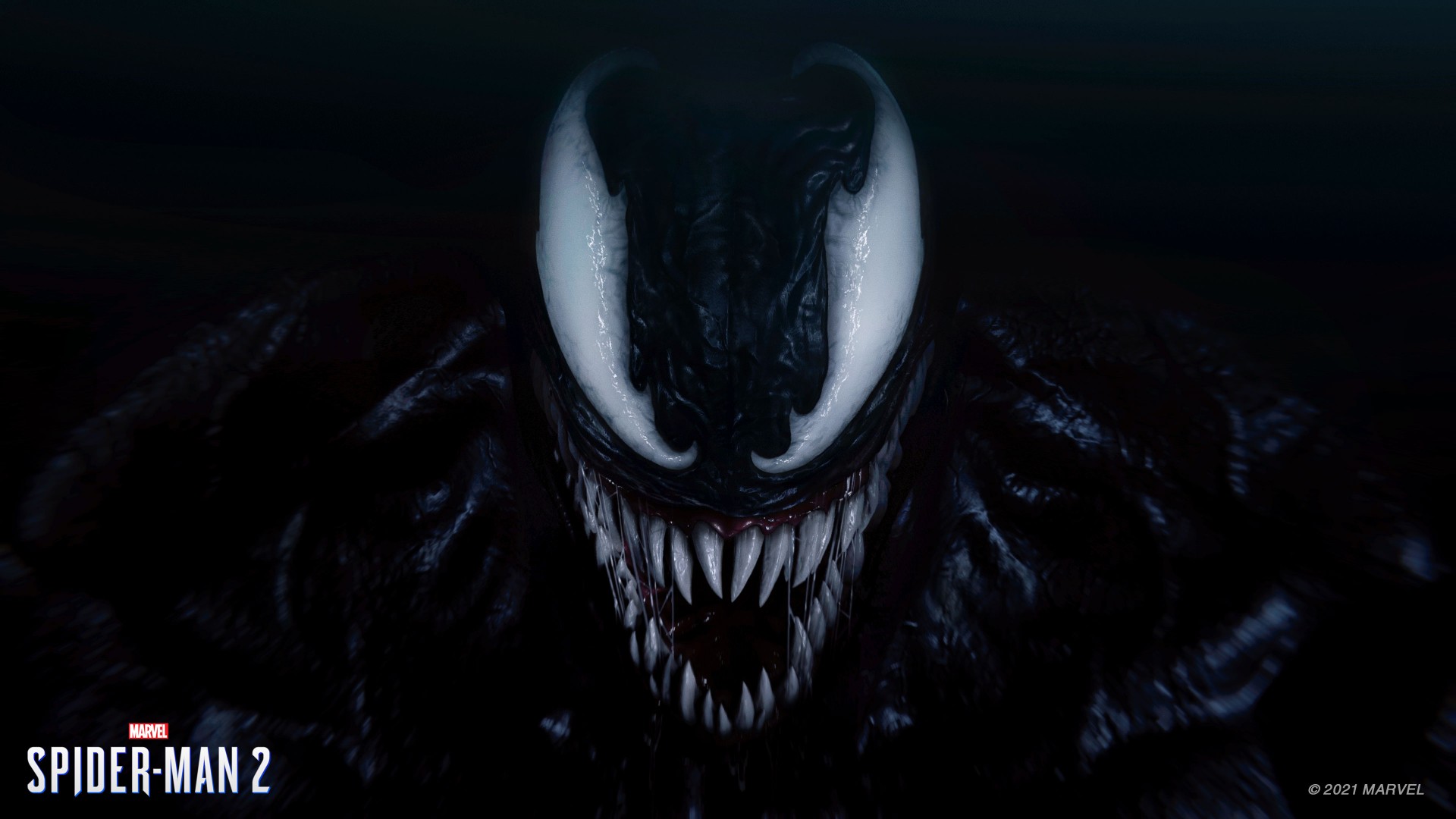 The Marvel's Spider-Man 2 collector's edition includes a 19-inch statue, and it really puts the size difference between Peter, Miles, and Venom into perspective. 
On June 8, Insomniac took to the stage at Summer Game Fest 2023 and shared a few things about its upcoming Spidey-sequel. One of the highlights of the presentation was the reveal of the Marvel's Spider-Man 2 collector's edition, which includes a 19-inch statue that features Peter Parker and Miles Morales teaming up to fight Venom. 
What's interesting about this part of the collector's edition is that it gives us an idea of Venom's scale. As you can see from the image below, the statue features Venom, Miles, Peter, and a stand but Venom takes up the majority of the statue's 19-inch height. Not only this, but the two Spider-Mans look tiny in comparison, especially Miles who is being grabbed by the foot by the Symbiote villain.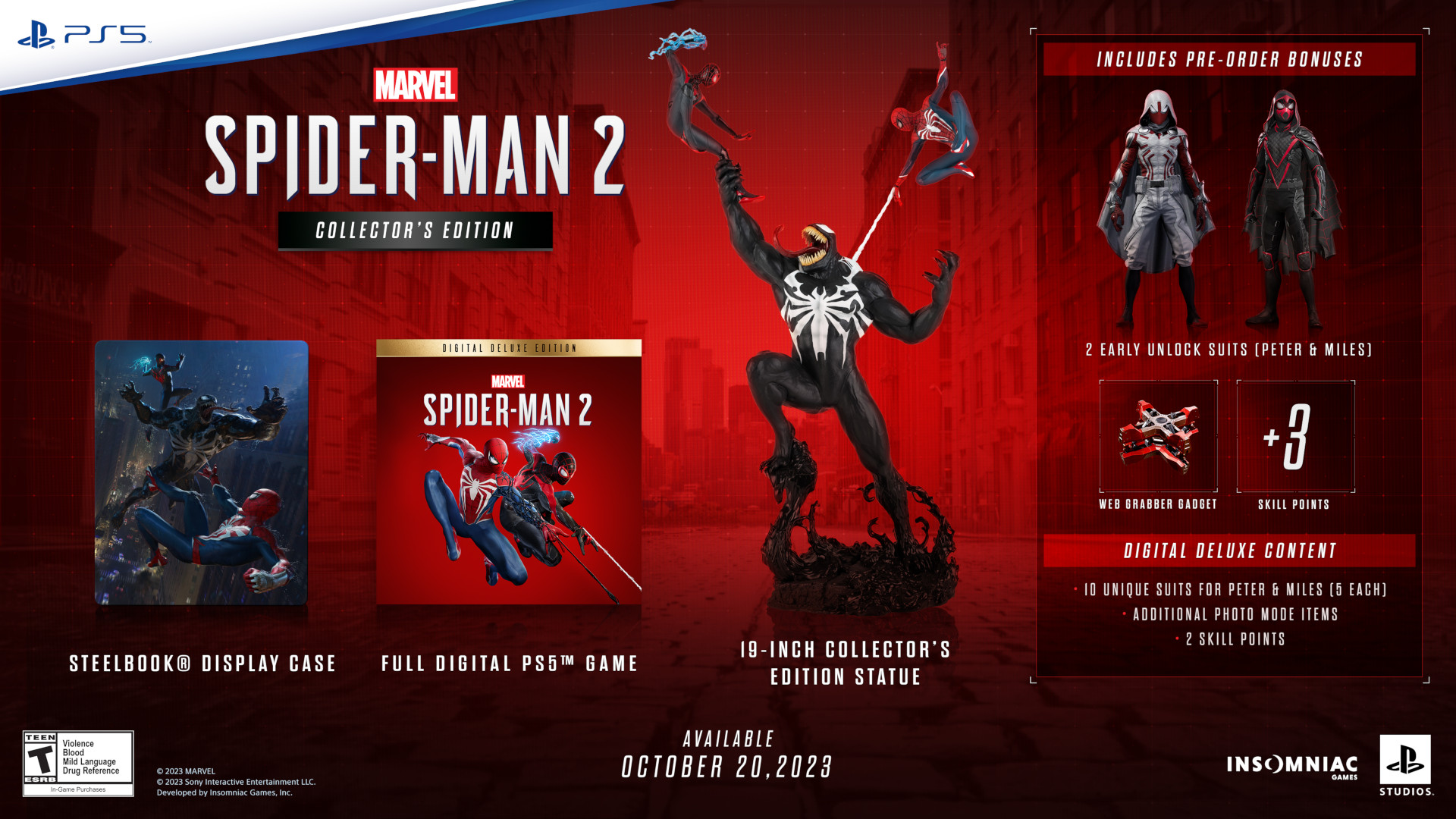 During Insomniac's presentation yesterday, we also got some key art of Marvel's Spider-Man 2 which also shows the three characters in some kind of brawl. At first glance, I thought the image's perspective was the reason why Venom looked so big, but after looking at the statue, it's clear that this Venom is just a really big boy. 
Insomniac creative director Bryan Intihar also revealed that Marvel's Spider-Man 2's Venom is not Eddie Brock and that his origin story is instead "something you haven't seen in the comics and the movies yet." So it'll be interesting to see how Venom's story will play out in the upcoming game.
Elsewhere during Summer Games Fest, we also (finally!) got the Marvel's Spider-Man 2 release date after waiting for what felt like forever. PlayStation previously told fans that the game was due to release in "Fall 2023" however we now know that it's just a few months away and set to release in October. 
If this statue has convinced you to pick up the Marvel's Spider-Man 2 collector's edition, pre-orders for it start on June 16, 2023 at 10AM (local time). Be warned though, with great collectible items, comes a great big price tag and so this version of the game will cost you an eye-watering $229.99 / £219.99 / €249.99. 
While we patiently wait for October, find out what other games we've got to look forward to with our upcoming Marvel games list.