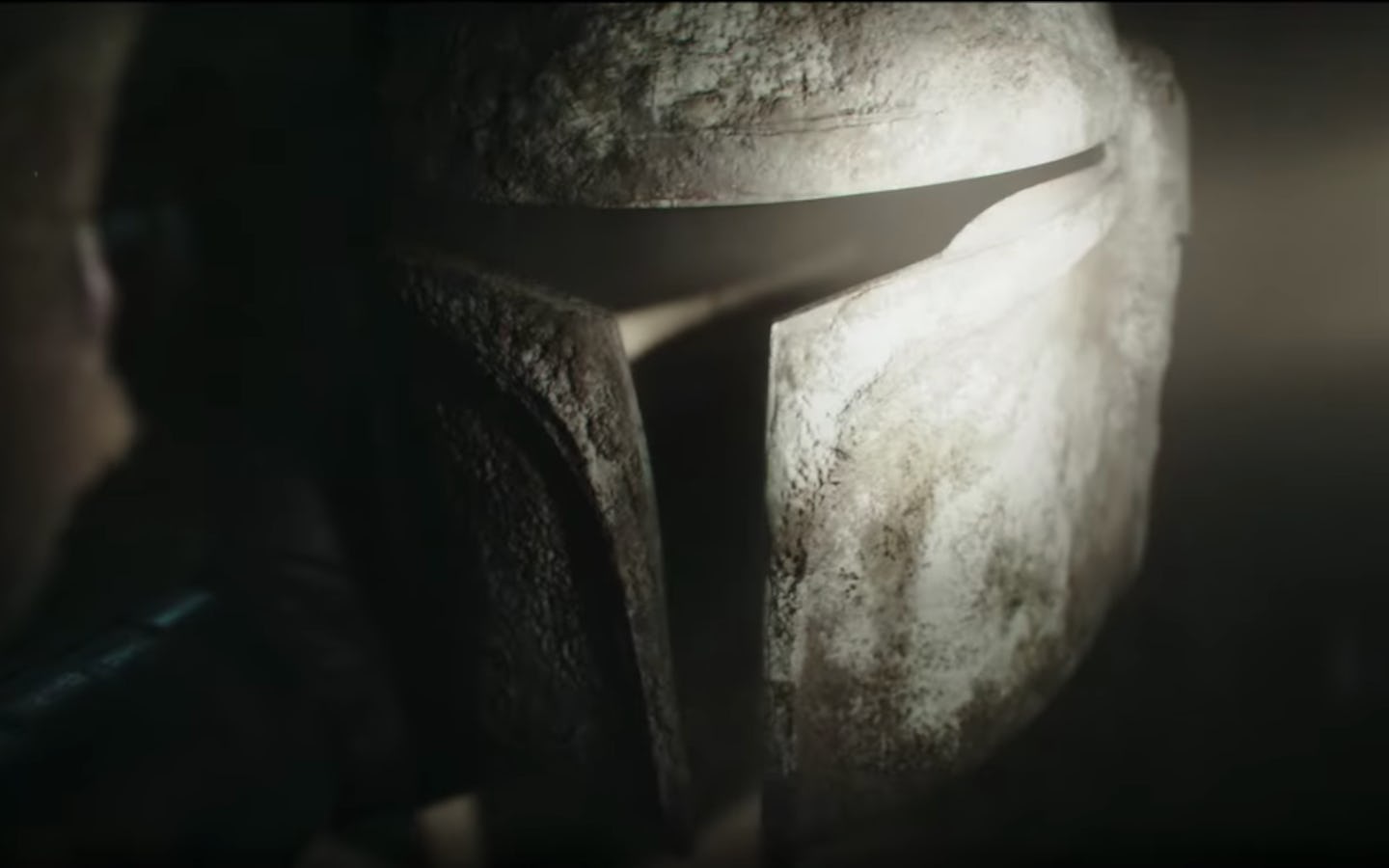 It's finally here. After two long years, The Mandalorian returns for Season 3 on March 1 (sorry, but Book of Boba Fett doesn't count). Now, a new trailer just gave us our best look yet at the next chapter in the adventures of Mando and Baby Yoda (aka, Din Djarin and Grogu).
Narrated by the Mandalorian himself (Pedro Pascal), the Season 3 trailer opens with Mando speaking to Grogu as he explains what it really means to be a Mandalorian. That speech lines up nicely with the action, which manages to reintroduce some fan-favorite old characters while also teasing some new ones.
Here's a breakdown of the thrilling new trailer and some of the most exciting details so far.
7. The dynamic duo returns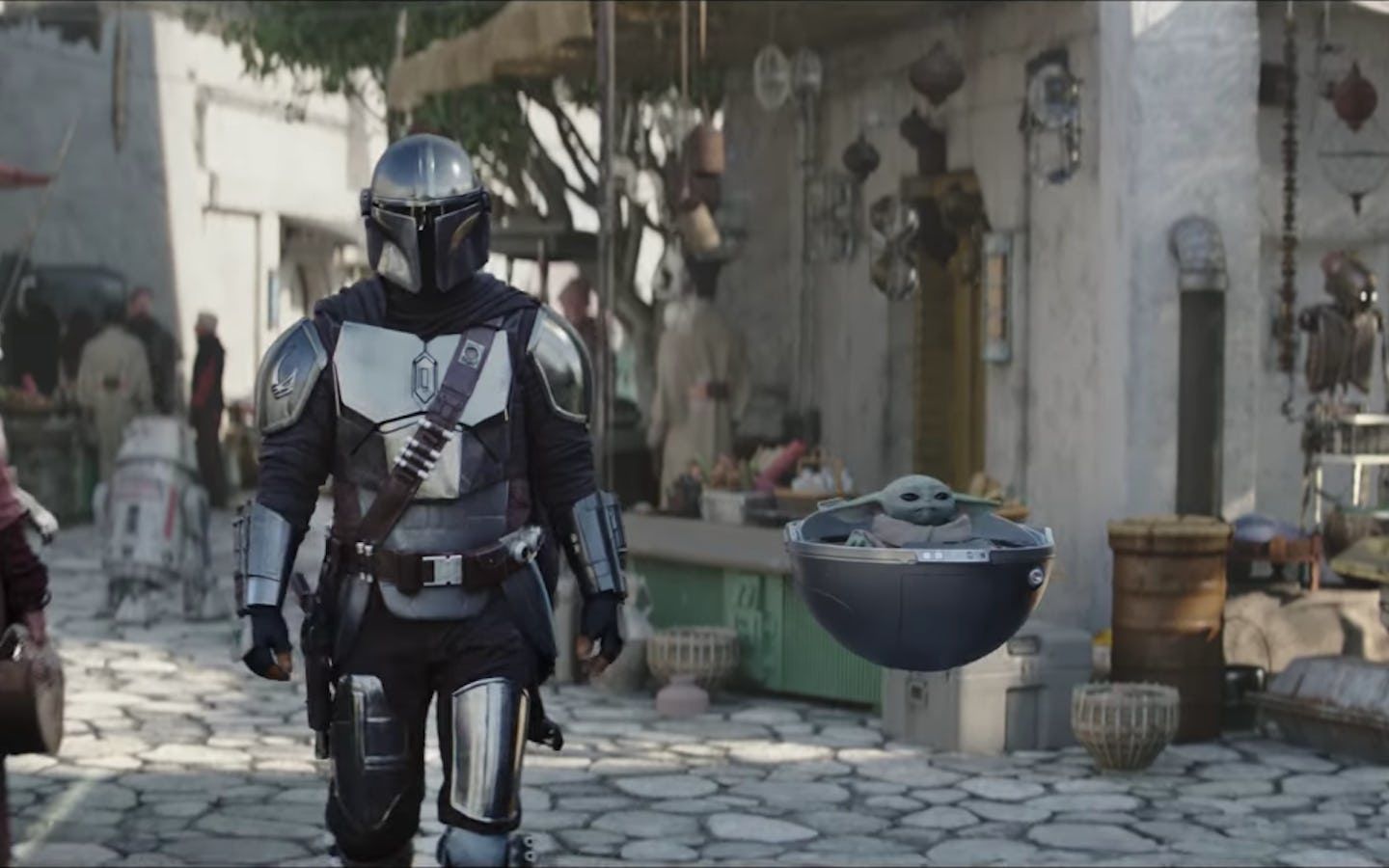 Grogu and Mando return to Nevarro where their story began back in Season 1. A second later, they're greeted by Greef Karga (Carl Weathers), whose clothing suggests he's been promoted once again in his leadership role on the planet. It's unclear why Mando is back on Nevarro, but it's probably because he needs help with something. Speaking of which...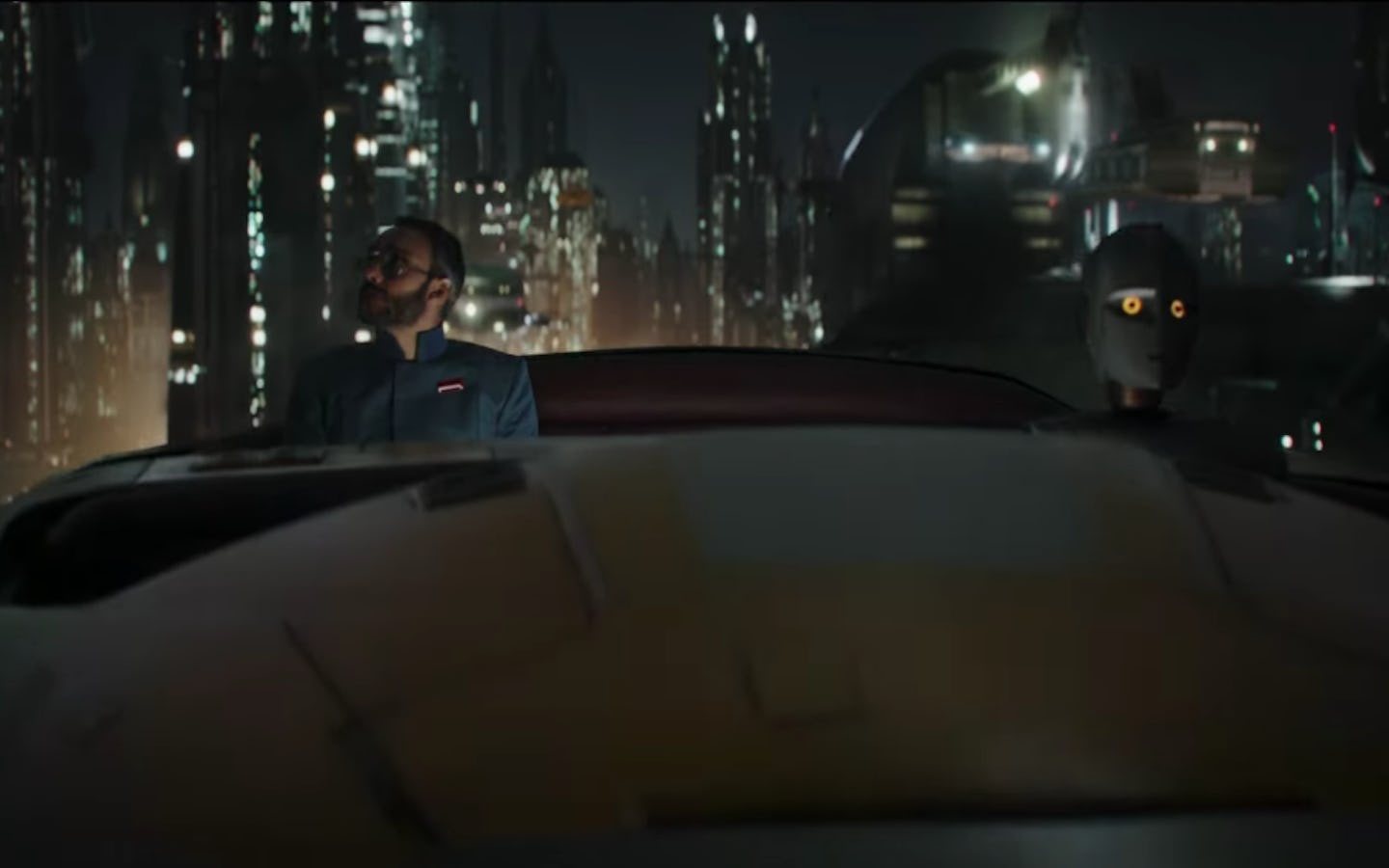 After playing a big role in Season 1, we haven't seen much of Pershing (Omid Abtahi) since, but he's set to return in The Mandalorian Season 3. Here we see him riding in some sort of robot taxi on a planet that looks like Coruscant. We still don't know what he's up to, but we assume it has something to do with cloning, Snoke, and maybe even Emperor Palpatine.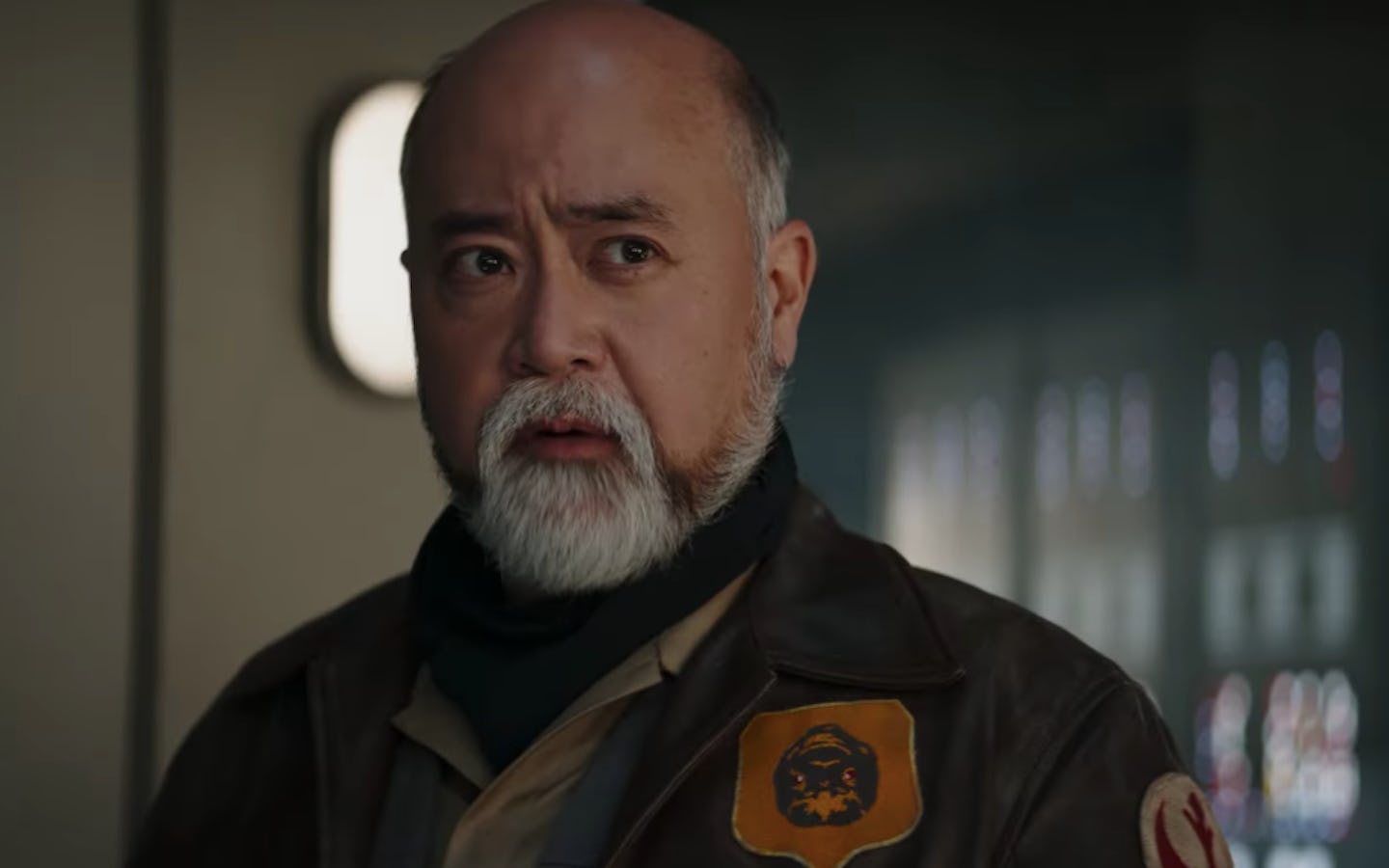 The Kim's Convenience star returns once again as the New Republic equivalent of galactic highway patrol. The last time we saw him, he was sniffing out the beginnings of the First Order. Lee likely would have played a major role in that planned Rangers of the New Republic spinoff, but that was before Gina Carano got herself fired and ruined that plan.
If Lee is back, that means we'll probably learn more about how the remnants of the Empire are organizing on the Outer Rim.
4. Return of the Mandalorian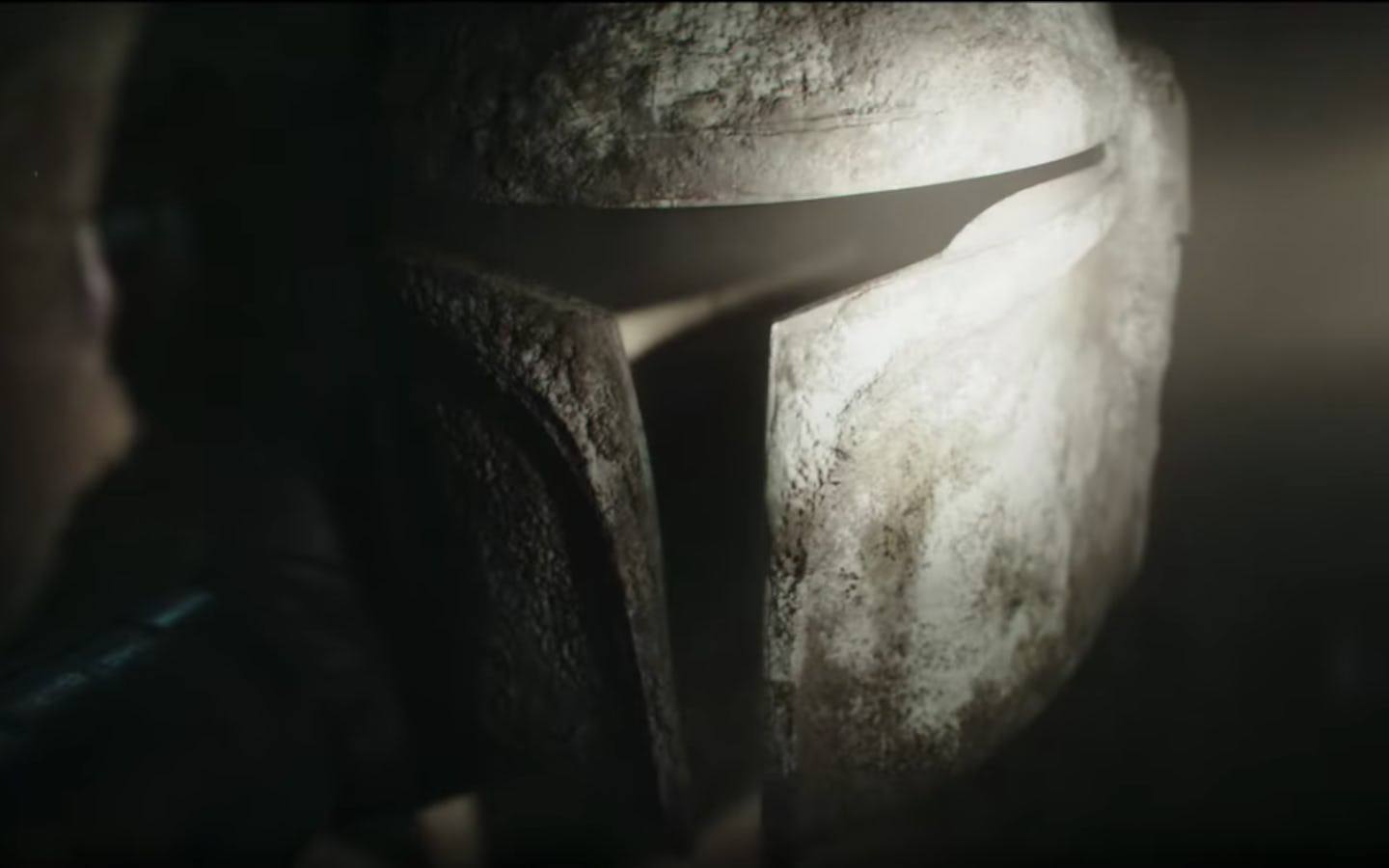 In a special episode of Boba Fett, we followed Mando as he visited his old clan post-Mandalorian Season 2. Unfortunately, when he told them he'd revealed his face during a mission, they gave him the boot. Based on this image, it looks like Djarin threw away his helmet, only to retrieve it when the time was right.
3. More Jedi?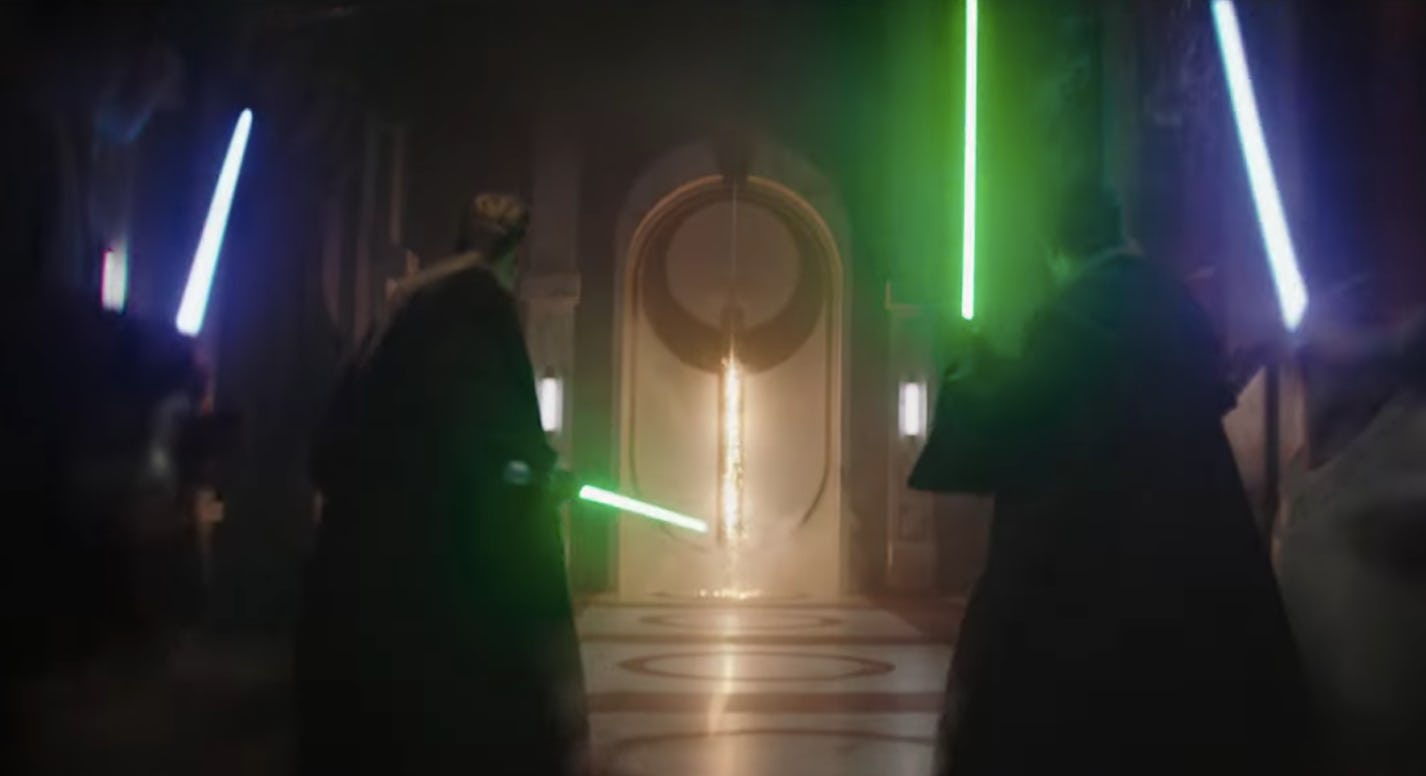 I'm not sure what we're looking at here: An Order 66 flashback? A new chapter in the Star Wars saga?
Either way, this is the most lightsabers we've seen so far in The Mandalorian. Not counting the Darksaber (which plays a key role in Mandalorian history), it took two full seasons to show audiences a regular lightsaber. Now, it looks like we could get a whole lot more, and while that's exciting, I can't help but worry it could diminish what makes the show so great by focusing on the Jedi once again.
2. A droid cantina?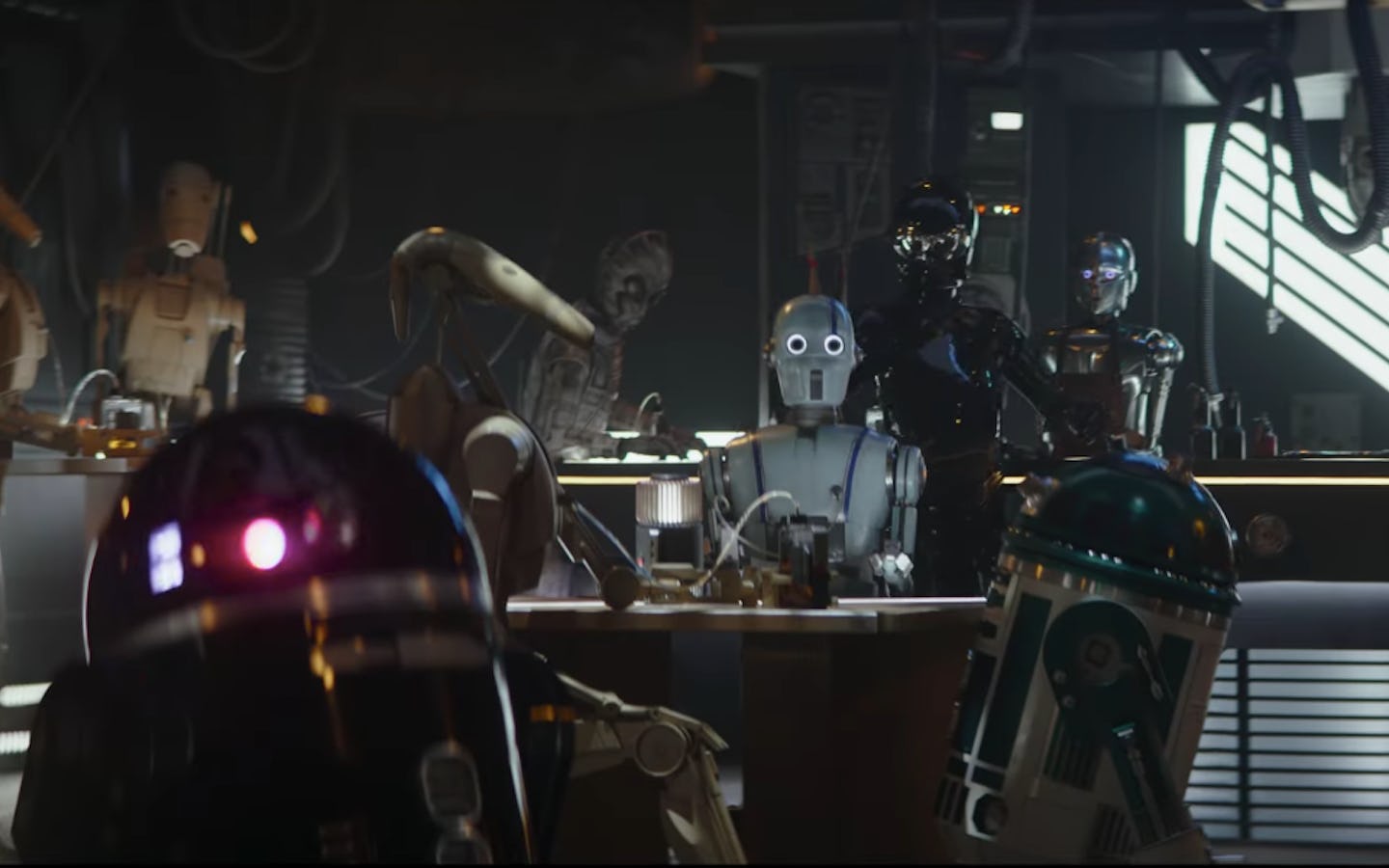 I'm not sure what to make of this either, but I love it. Apparently, The Mandalorian Season 3 will take us to what looks like a cantina where the guests are all droids. This could be a clever way to continue the robots' rights plotline that was set up in Solo.
1. Mandalorians, assemble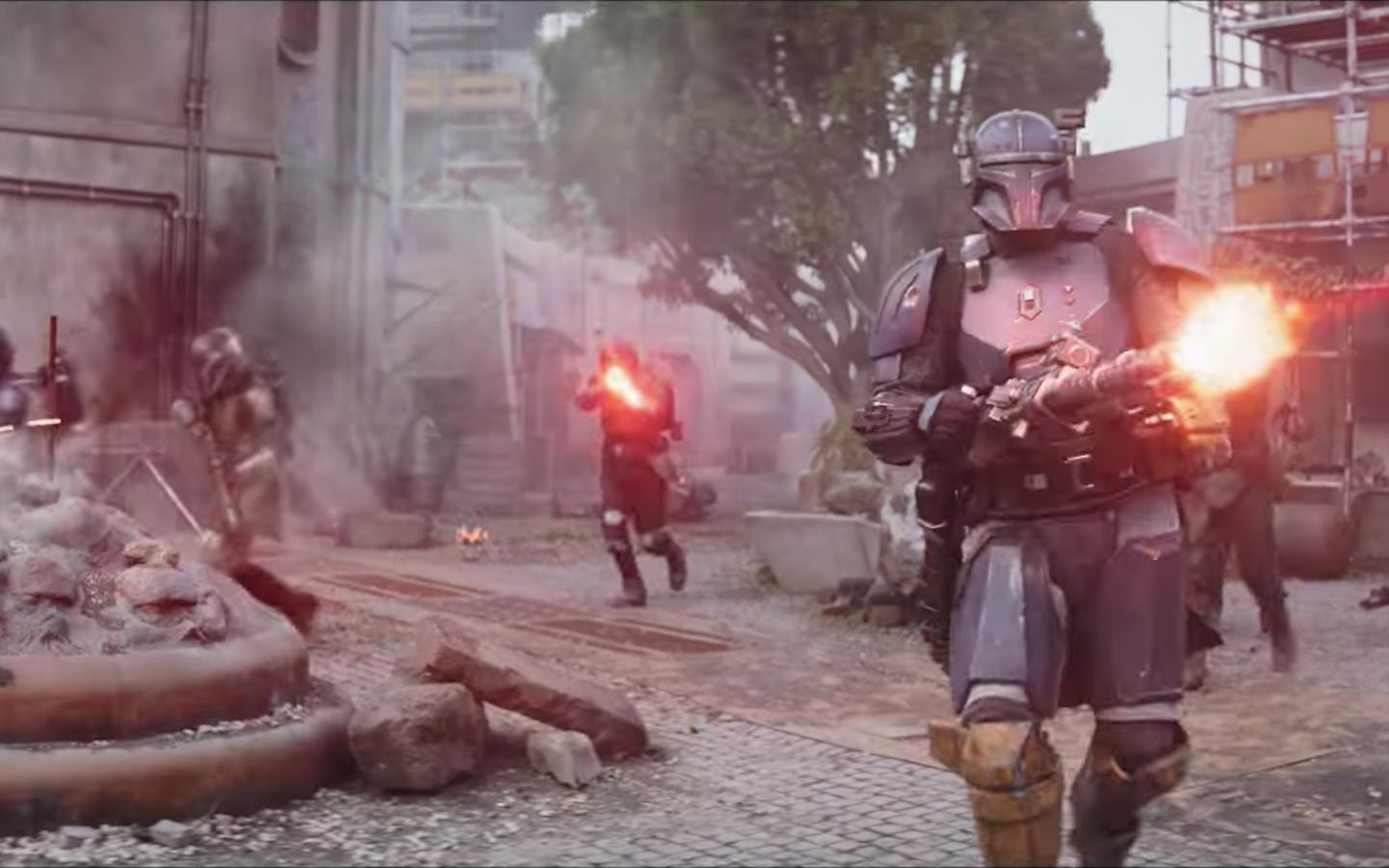 For the first time since Season 1, it looks like Din Djarin's original Mandalorian family will unite once again in battle. Of course, in the time since we learned that they were basically religious extremists, so it will be interesting to see what their return means for the future of the Mandalorian people.
The Mandalorian Season 3 debuts March 1 on Disney+.