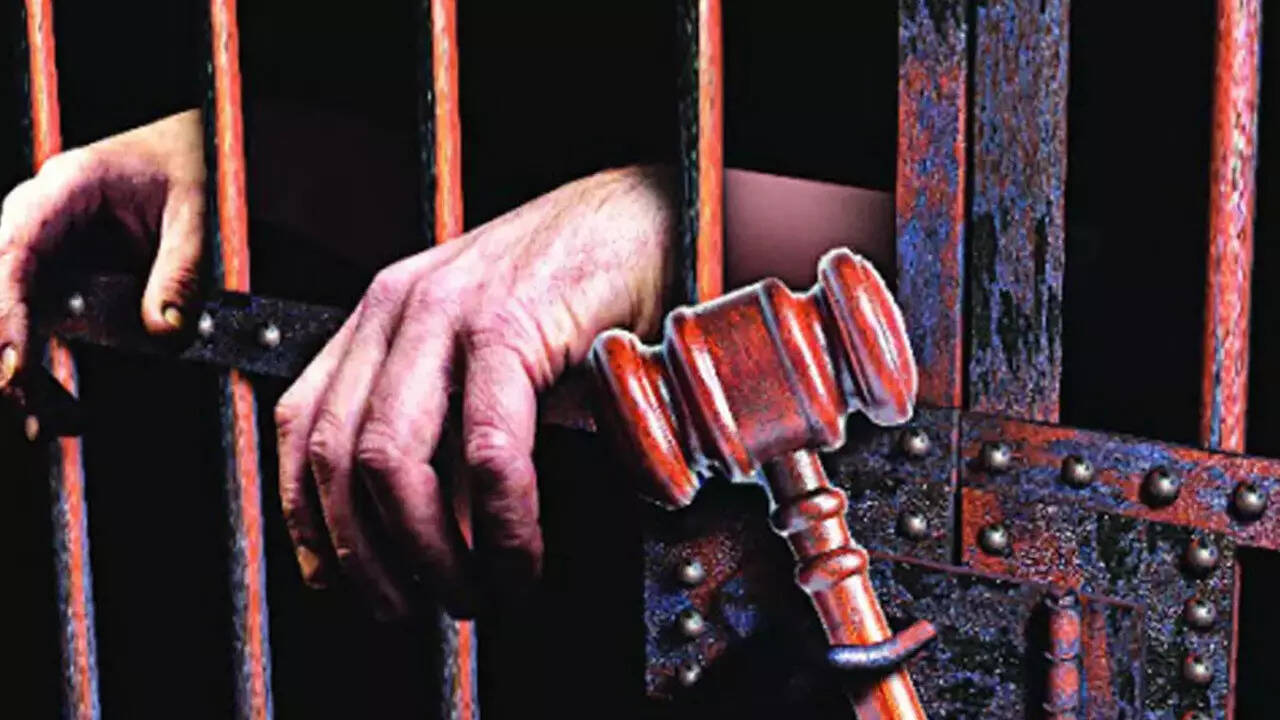 WARDHA: The additional sessions judge Monica Arland on Thursday sentenced a man to life imprisonment for burning his wife to death with the help of his son in a farm at Khairi Kamathi village in 2015. The son too has been sentenced to life imprisonment.
According to information, November 8, 2015, Bhimrao Godghate (60) had set his wife Maya ablaze after a family dispute. Additional public prosecutor Ratna Ghate told TOI that the Godghate and his son Amir (25) had beaten up Maya at home, tied her legs and hands, poured vegetable oil on her before setting her on fire near farm of Prashant Khedkar, which is 13 feet from their home.
Later, Godghate filed a complaint at Kharangana police station stating his wife had committed suicide. "He also tried to destroy the evidence," said Ghate and added that 20 witnesses were examined but they turned hostile in court.
Circumstantial evidences led to the conviction. "Vegetable oil was found on the clothes along with other evidences," said Ghate.
The court also imposed a fine of Rs25,000 on both Godghate and his son and rigorous imprisonment of one year for default. Both were found guilty under sections 235 (2), 302 and 201 of Indian Penal Code (IPC). Under section 201, they were sentenced to rigorous imprisonment for seven years and slapped a fine of Rs10,000 each and in default rigorous imprisonment for six months.
The APP said that Maya had lodged a police complaint on November 7, 2015, at Kharangana police station alleging that her husband was in a illicit relationship and that he threatened to kill her. "Maya had also told her brother Niranjan Dongre about the harassment she faced for money from her son and husband. She had received money from her mother after split in the family," said Ghate.
"The murder took place in broad day light. The father-son duo also gagged Maya to stop her from screaming for help," said Ghate.